INSTANTLY ICONIC
The ultimate NEV for every household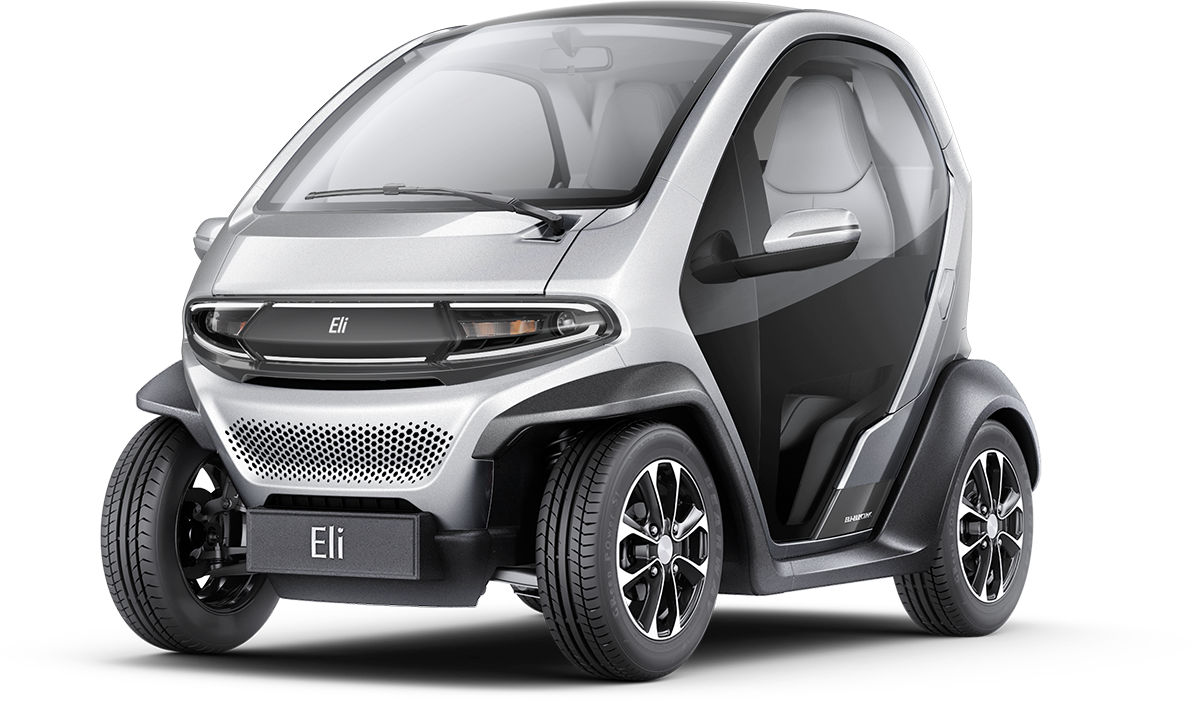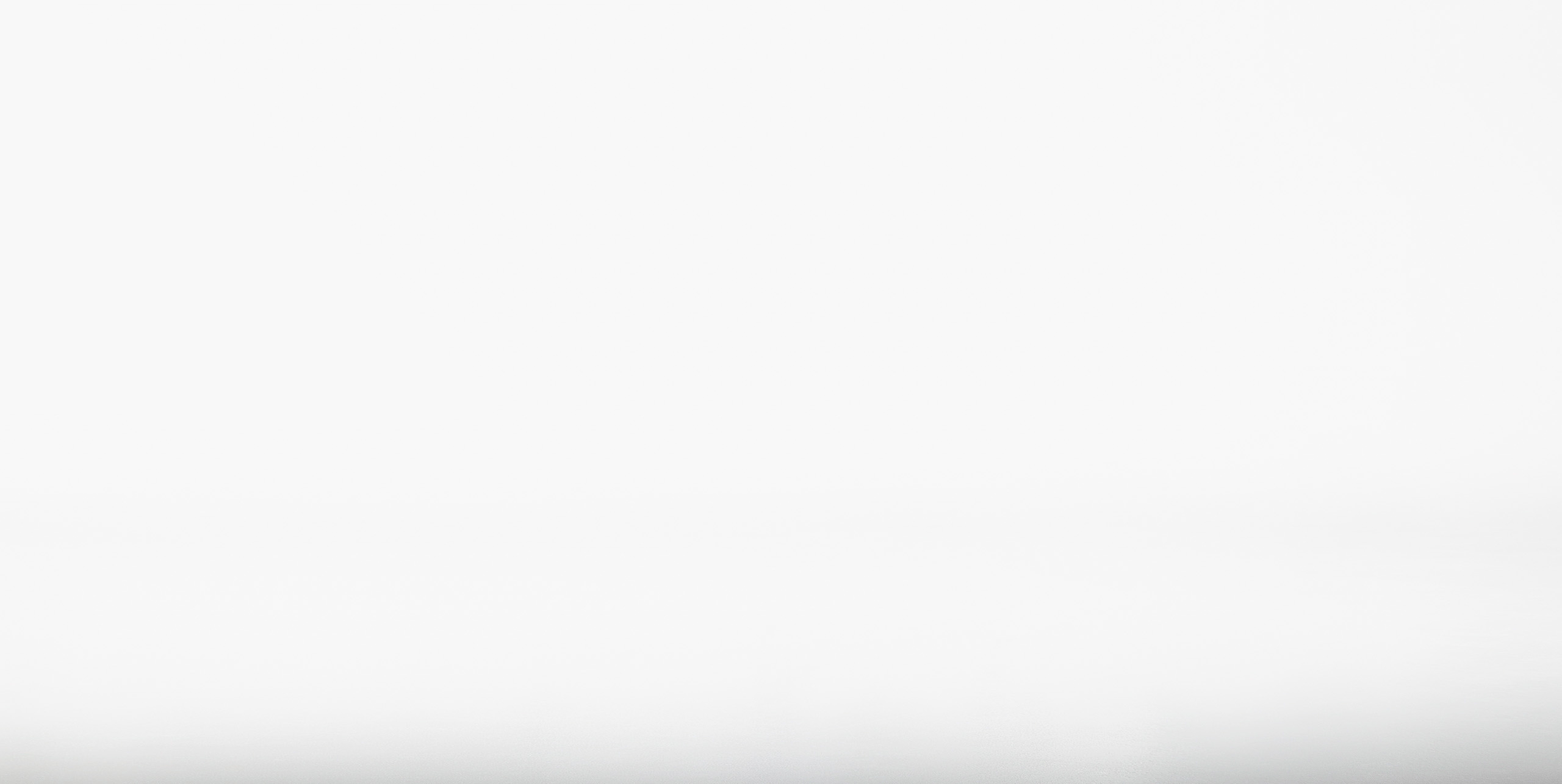 A new kinetic system.
Built for NEV.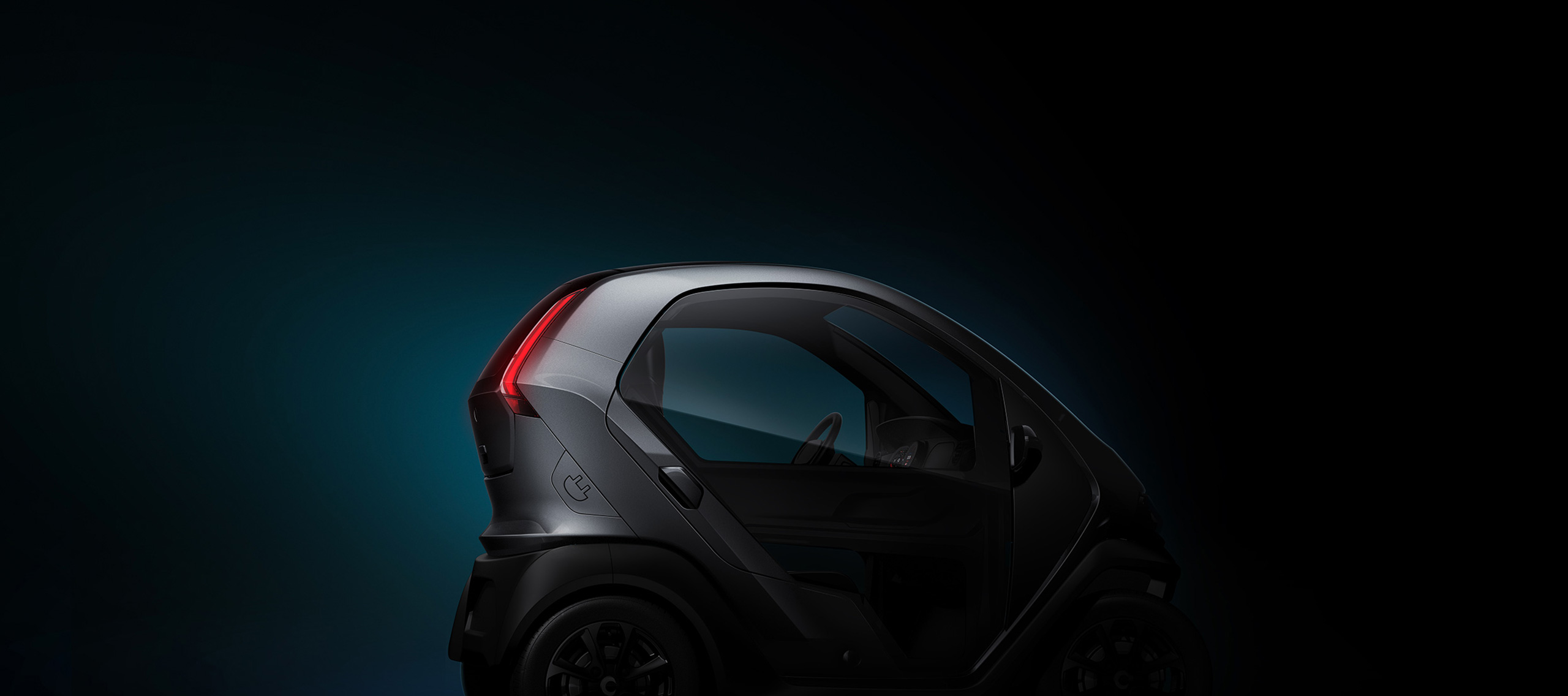 6 h
Charge From Any Outlet
No extra accessories needed, Eli ZERO can be conveniently charged from outlets, just like any electronic device.
4.5 h
Supports Standard
Level-2 Charging Stations
4.5 hrs to a full charge on charging stations, ZERO accept charging via standard J1772 plug.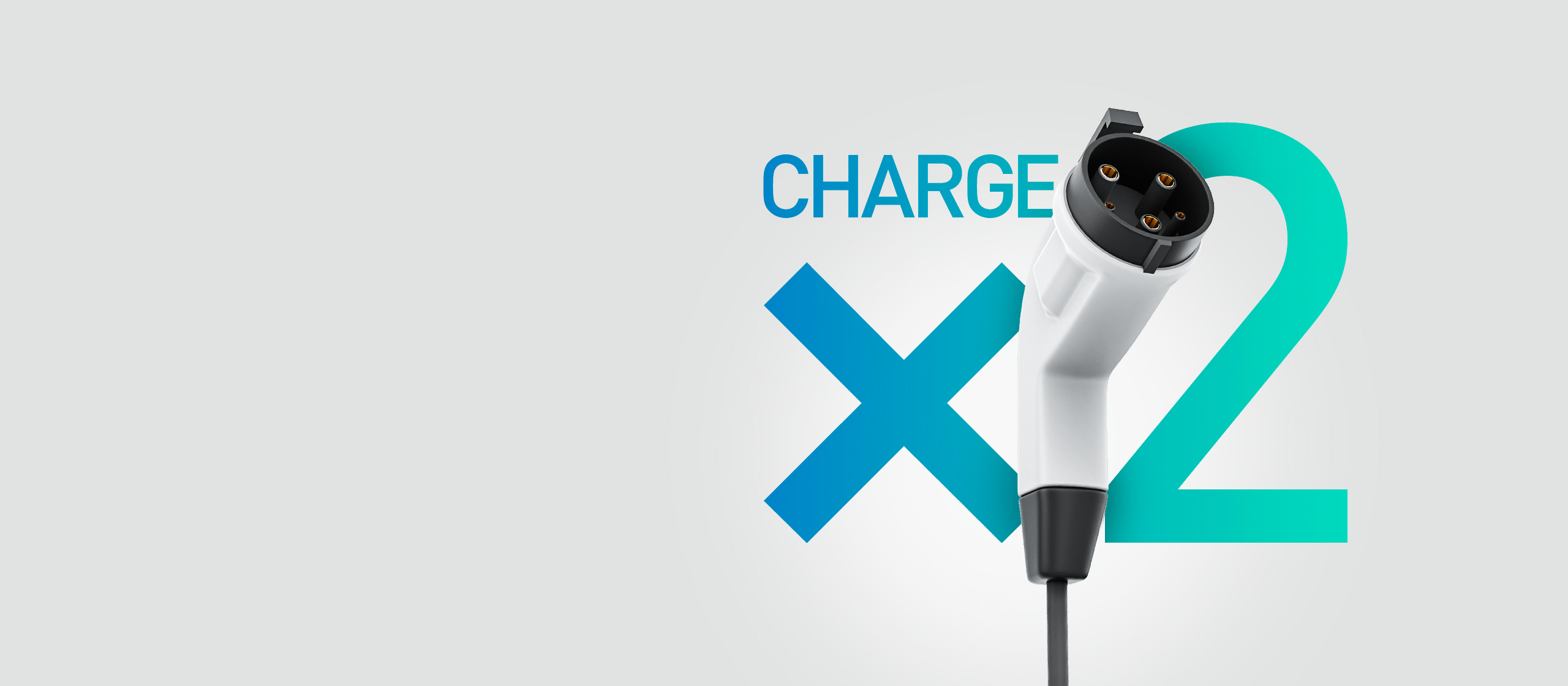 Performance
Matches Appeal
Powerful AC Asynchronous Motor paired with a custom designed Toyota MCU, guiding the powertrain at every moment. Optimized kinetic conversion produces extended range, high torque and smooth accelerations.
* Eli ZERO will be available in 2 models, 85 miles is the maximum range on a single charge under optimum driving condition. For more information, please check product specifications.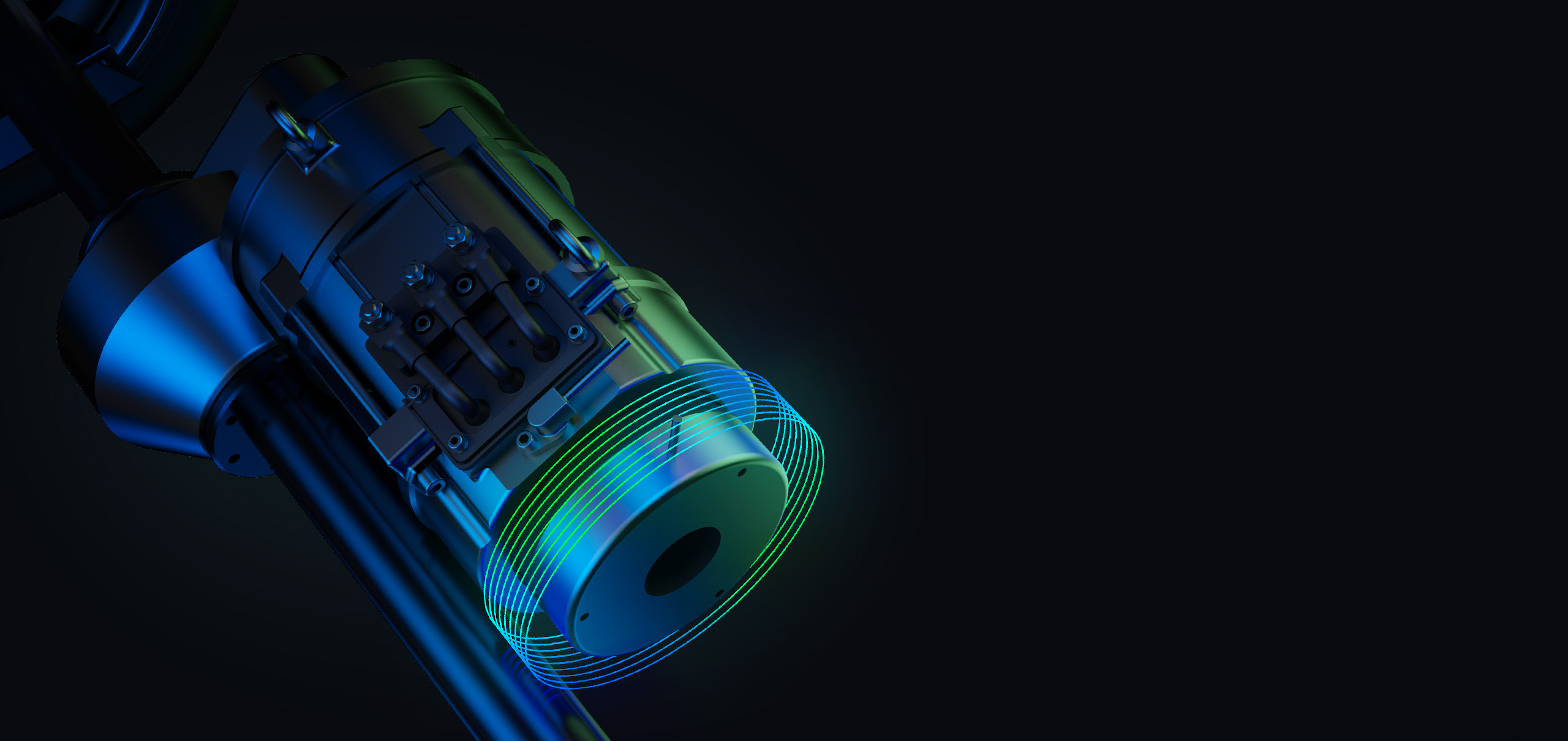 Built Clean
Built Powerful
Advanced Lithium battery cells power ZERO's automotive-grade RESS system. At 3 times the energy density compared to lead-acid batteries, our SAMSUNG lithium cells produce consistent and reliable power.

The Battery Management System is the smart housekeeper inside the RESS with powerful computing capability to extend battery performance and lifetime. Complimented with 13 battery protection measures to improve safety, such as BMS fault detection, temperature protection, insulation protection, and more.
18650
SAMSUNG
Lithium
Cells
Advanced
Battery
Management
System
13 Battery
Protection
Measures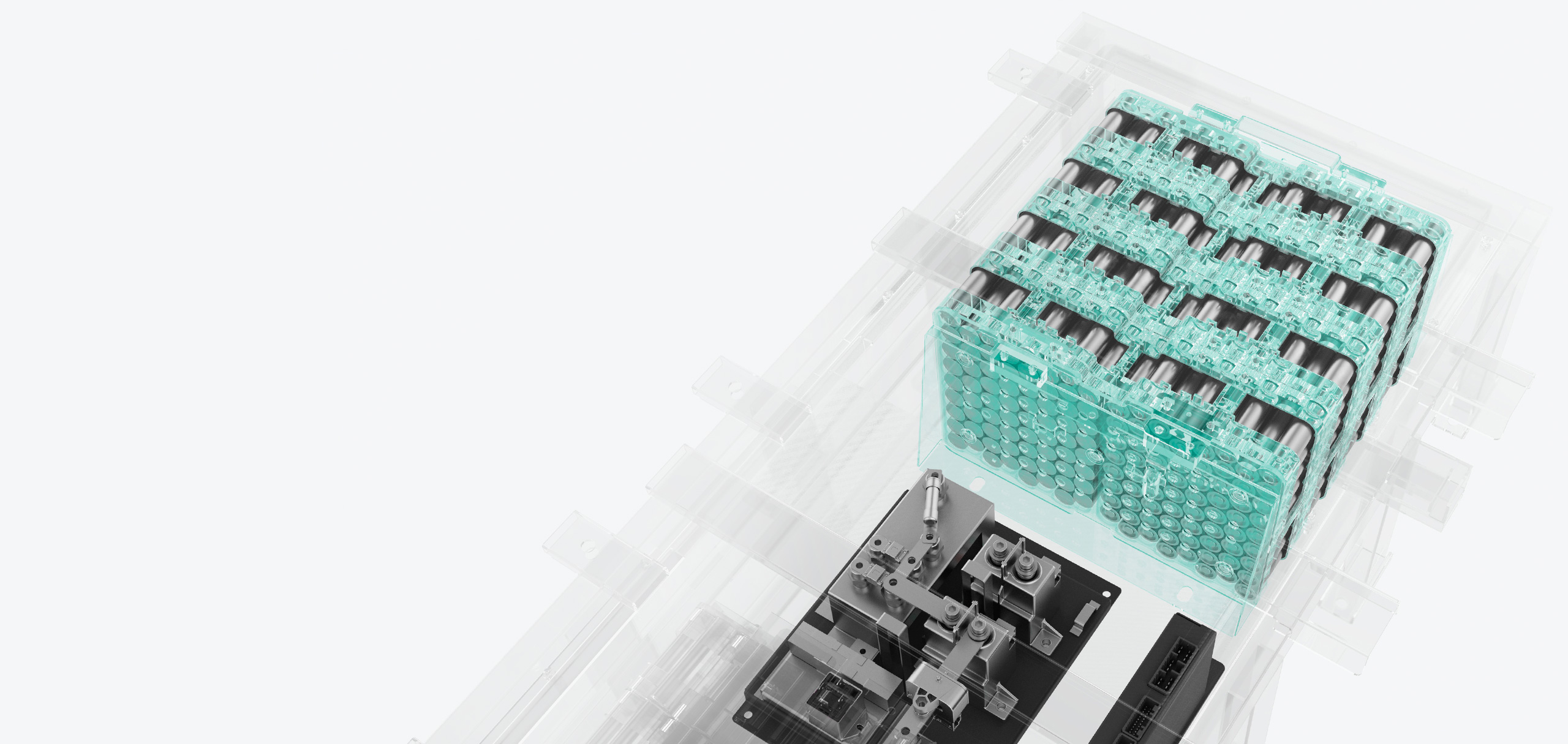 Simply smart.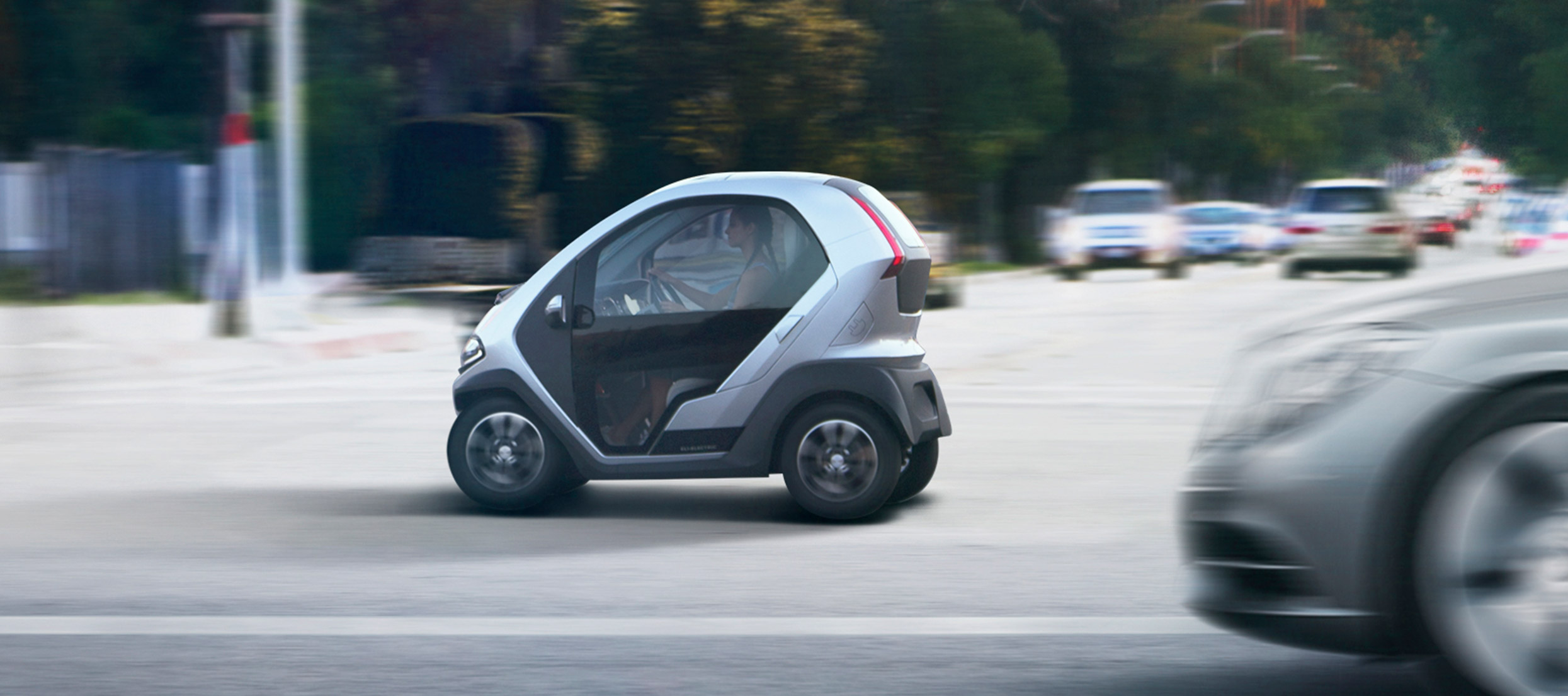 VMS
A Vehicle with a Brain
We have developed a powerful Vehicle Management System that is at the heart of the vehicle's reliable performance. The VMS monitors and analyzes vehicle data in real time to coordinate vehicle operation, optimize dynamic performance, detect and prevent malfunctions. Keeping all parts and systems in check.
Vehicle Data
Management
Vehicle Fault
Monitoring
Energy
Optimization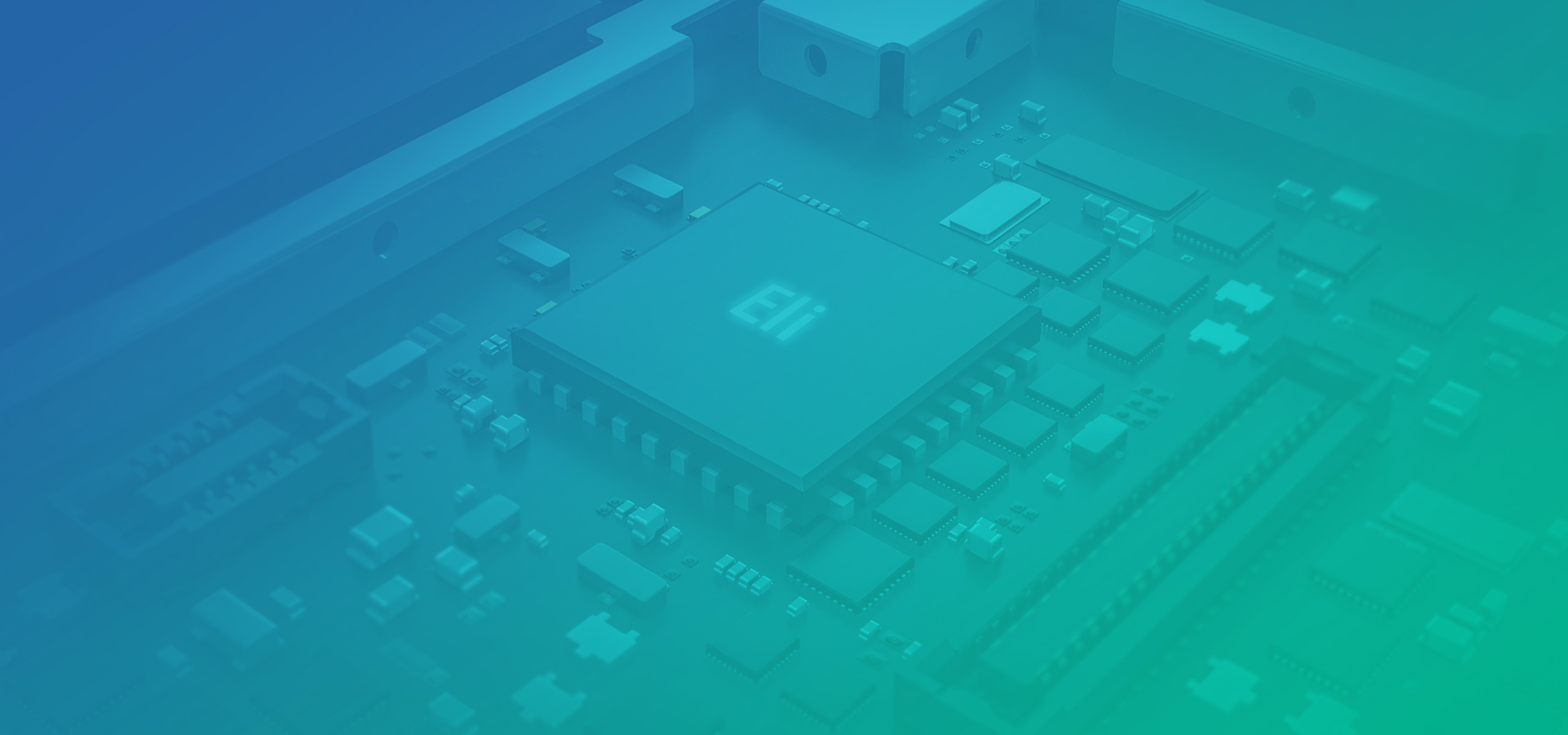 A Headlight That Turns Heads
LED indicators seamlessly integrate into the vehicle design, and interact with the user when approaching or unlocking, during charging or while driving.
Running

Breathing

Sensing

Light and clear.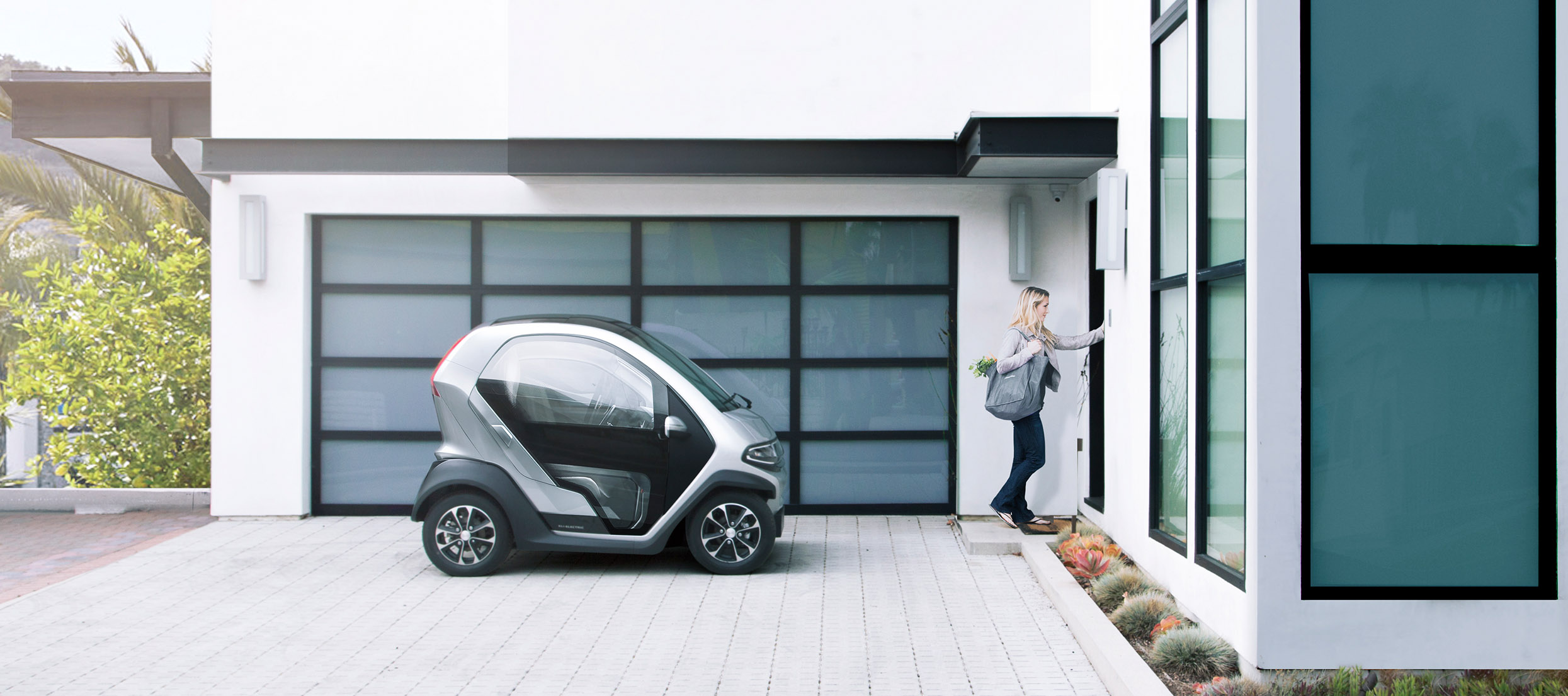 Proudly Aluminum
The high-tensile aluminum body frame is designed to reduce manufacturing carbon footprint, while enhancing assembly precision. Reduced vehicle weight allows Eli ZERO to produce a noticeably extended range, while providing a light and agile experience on the road.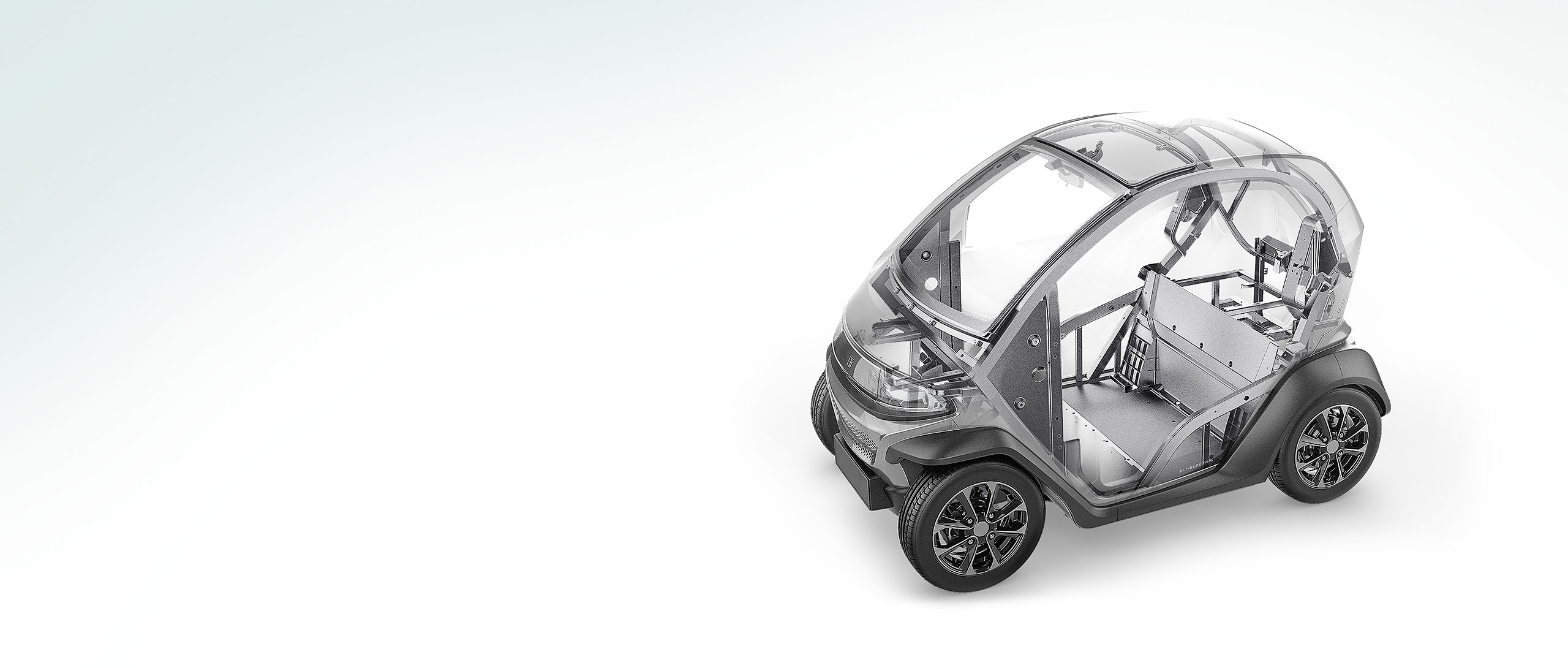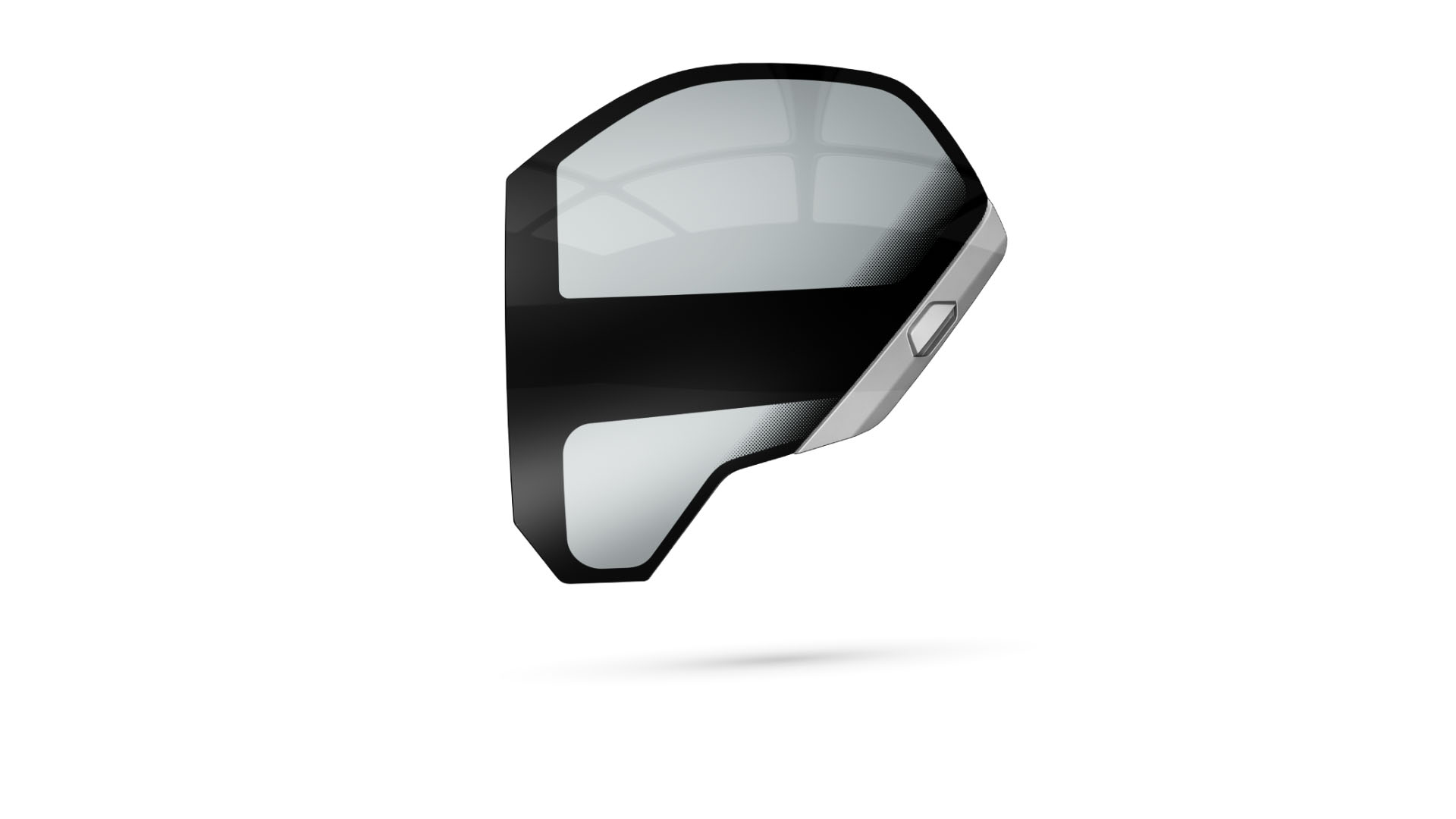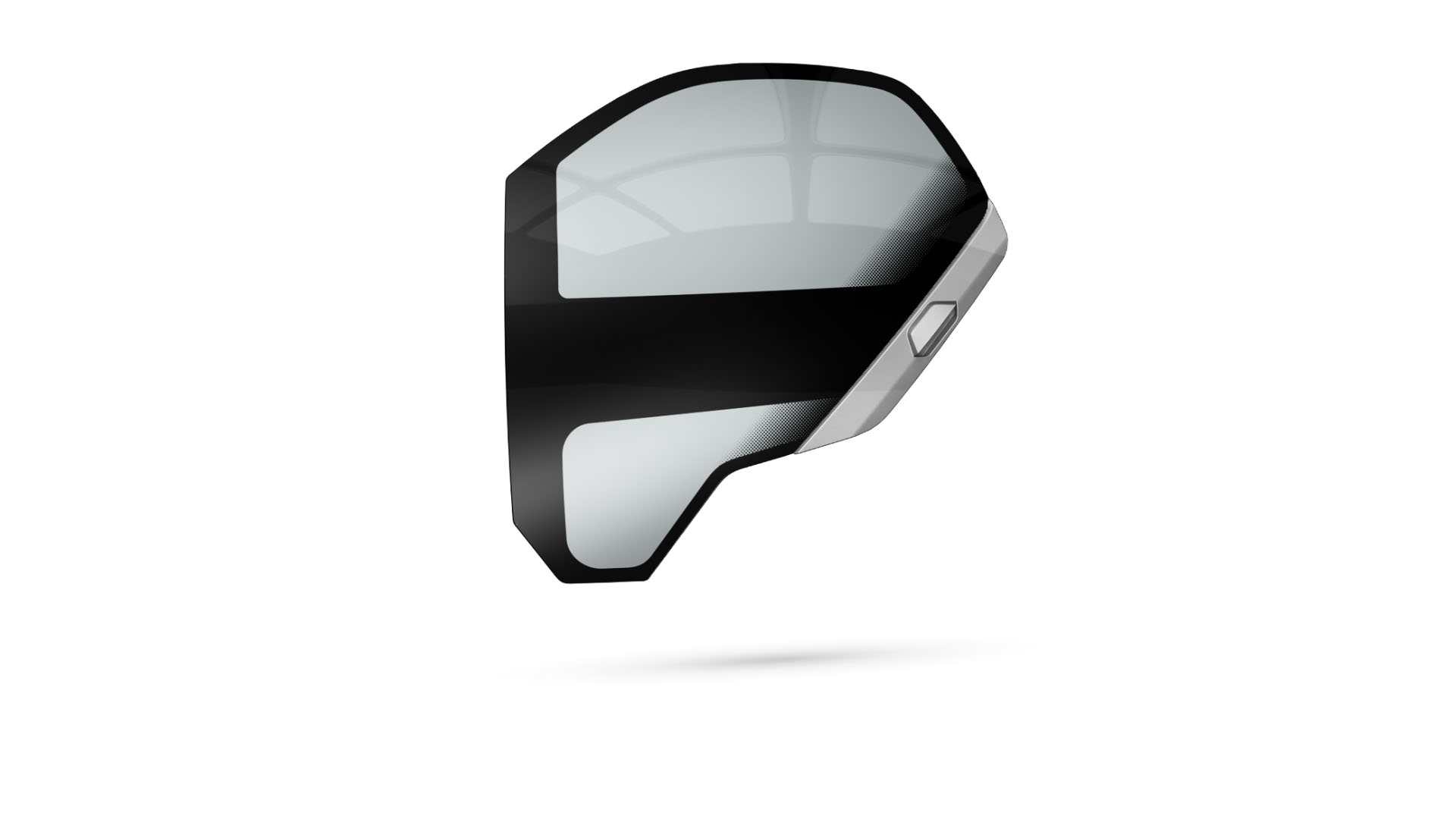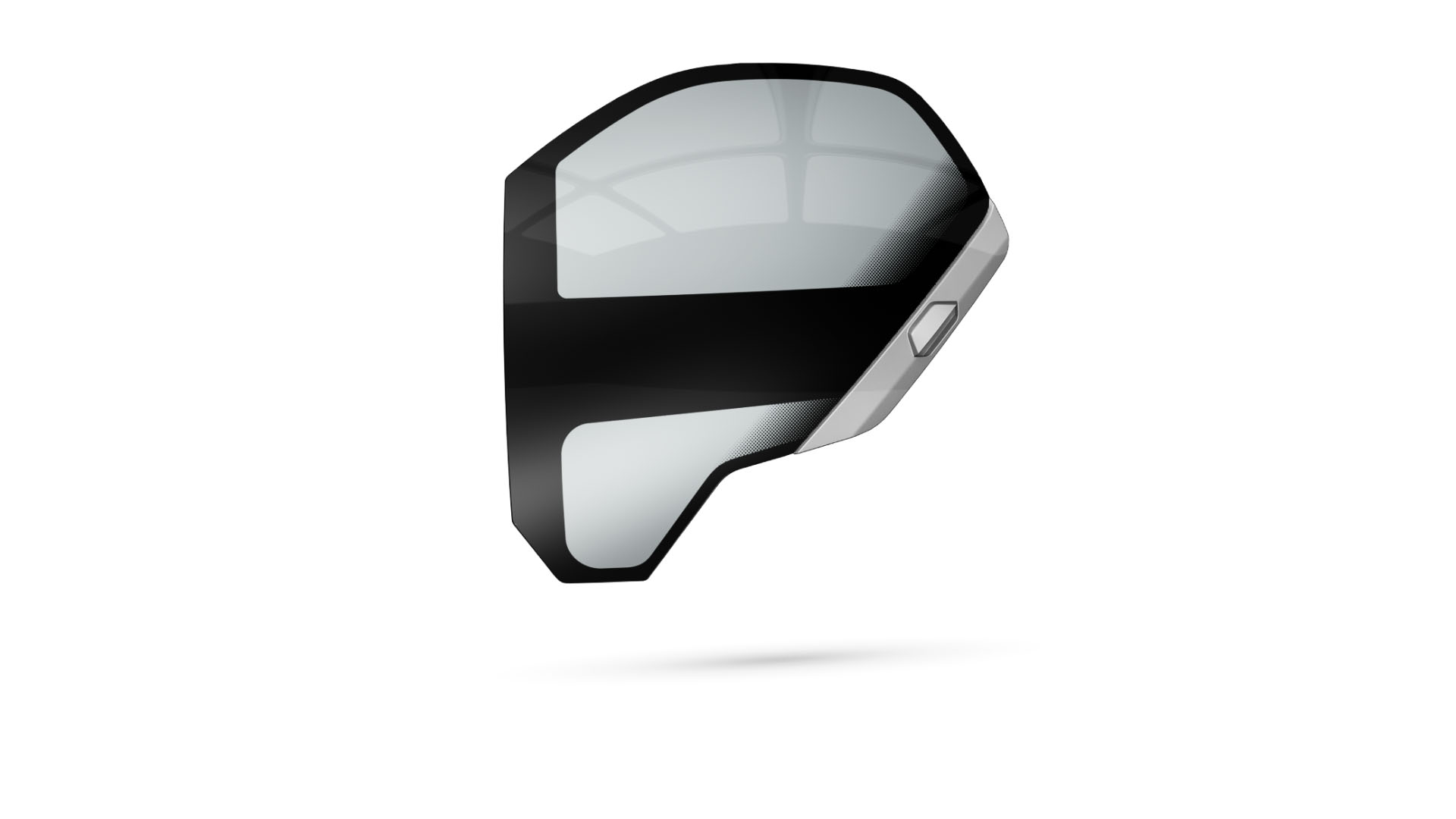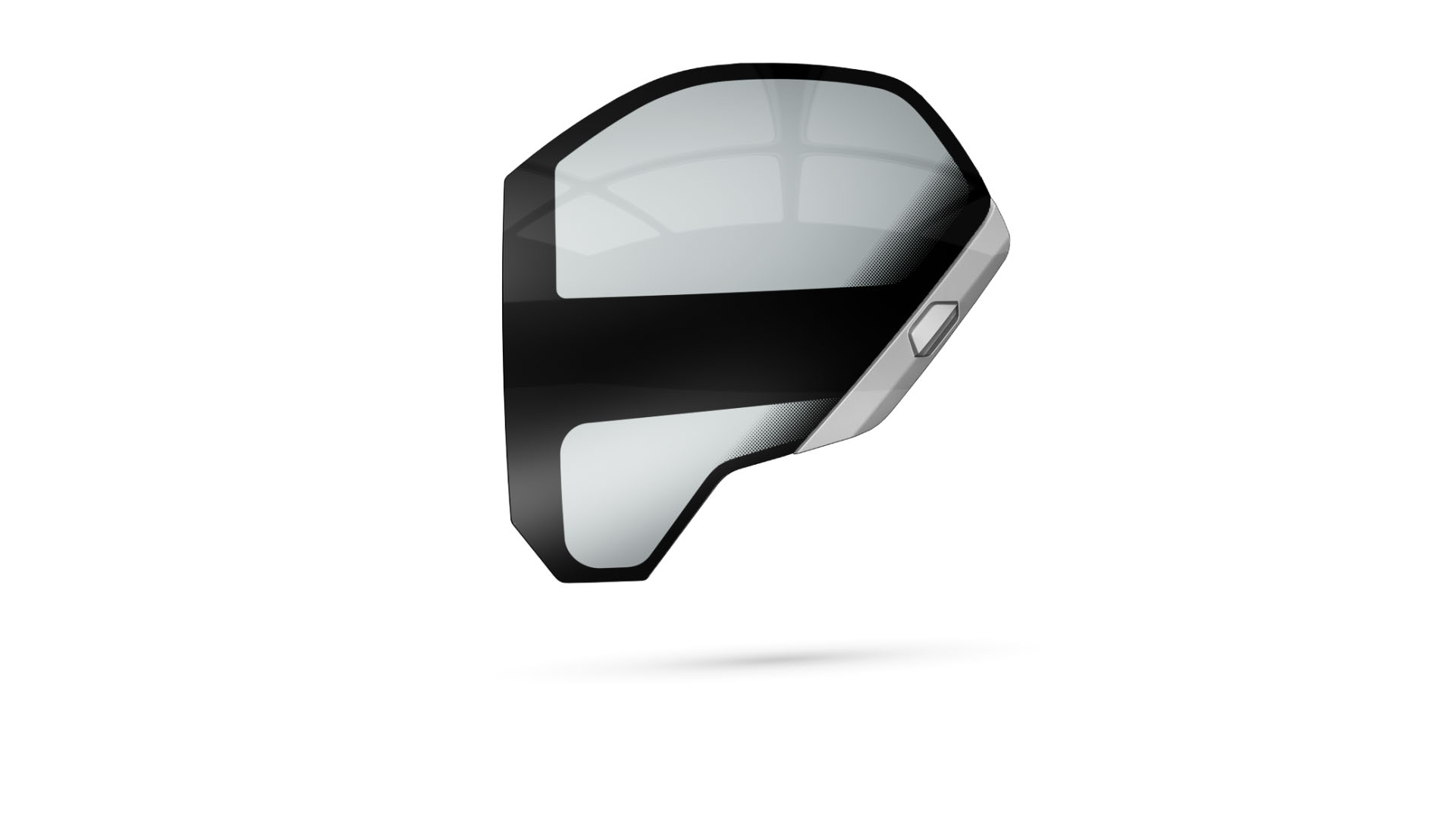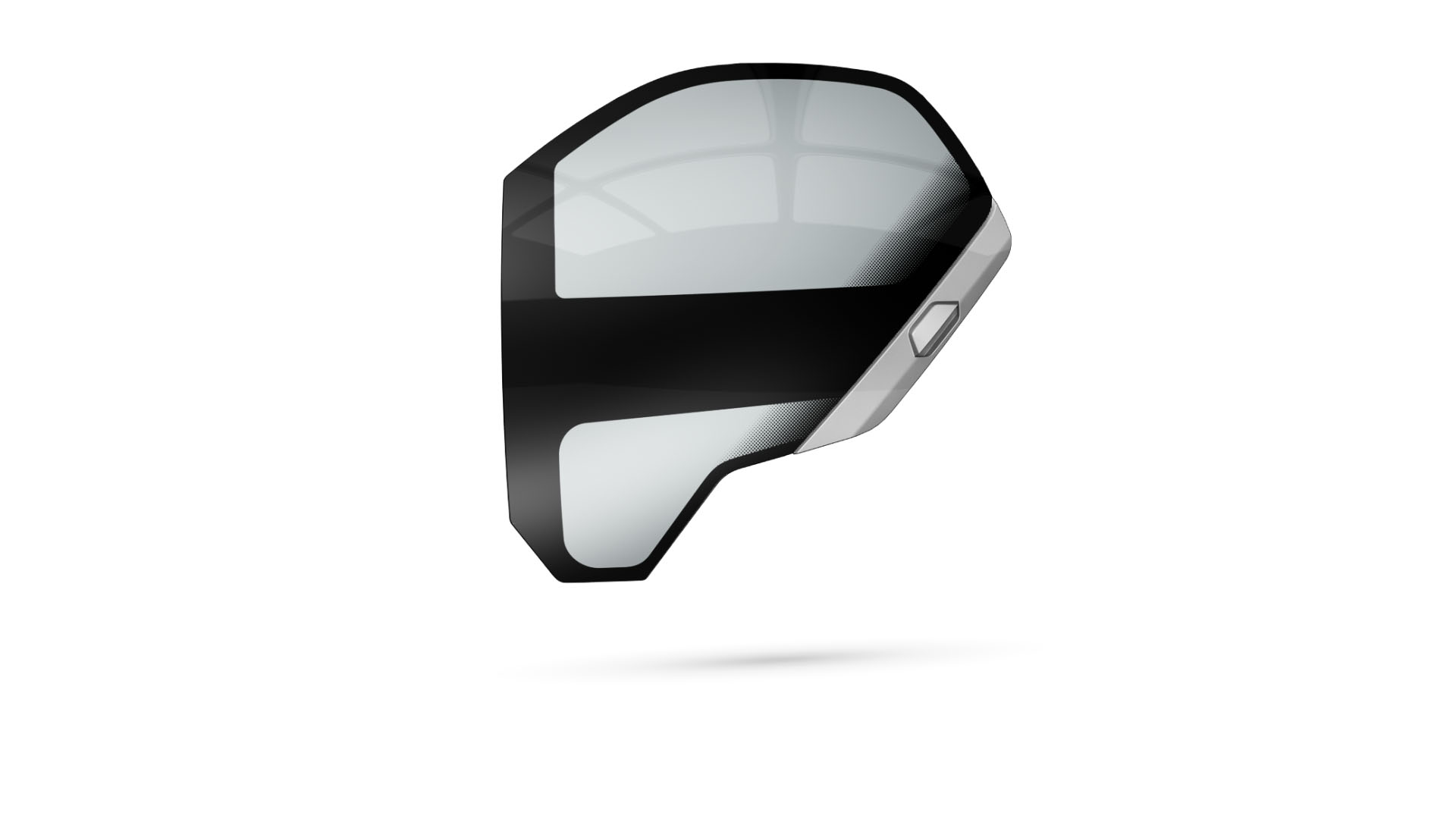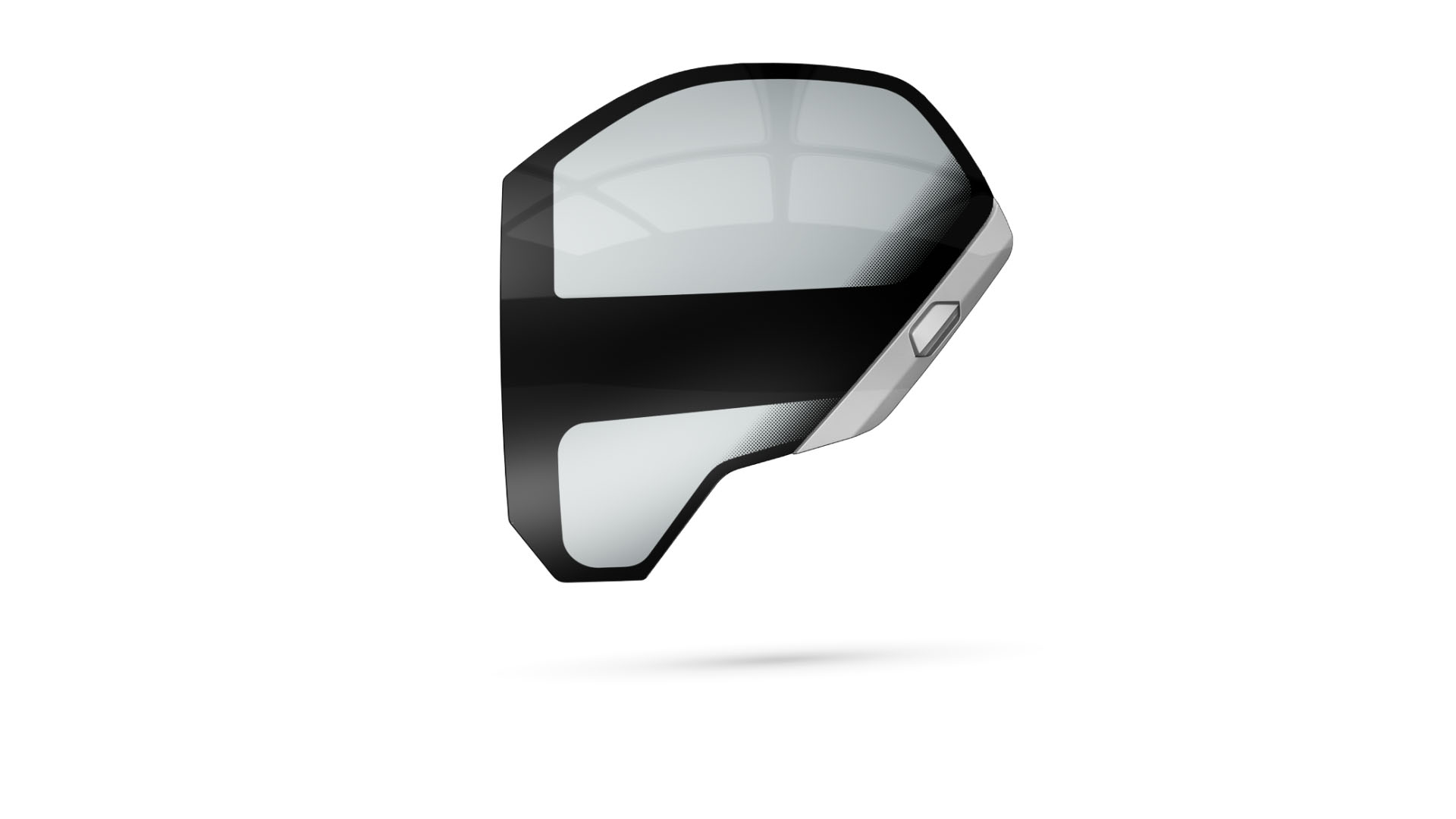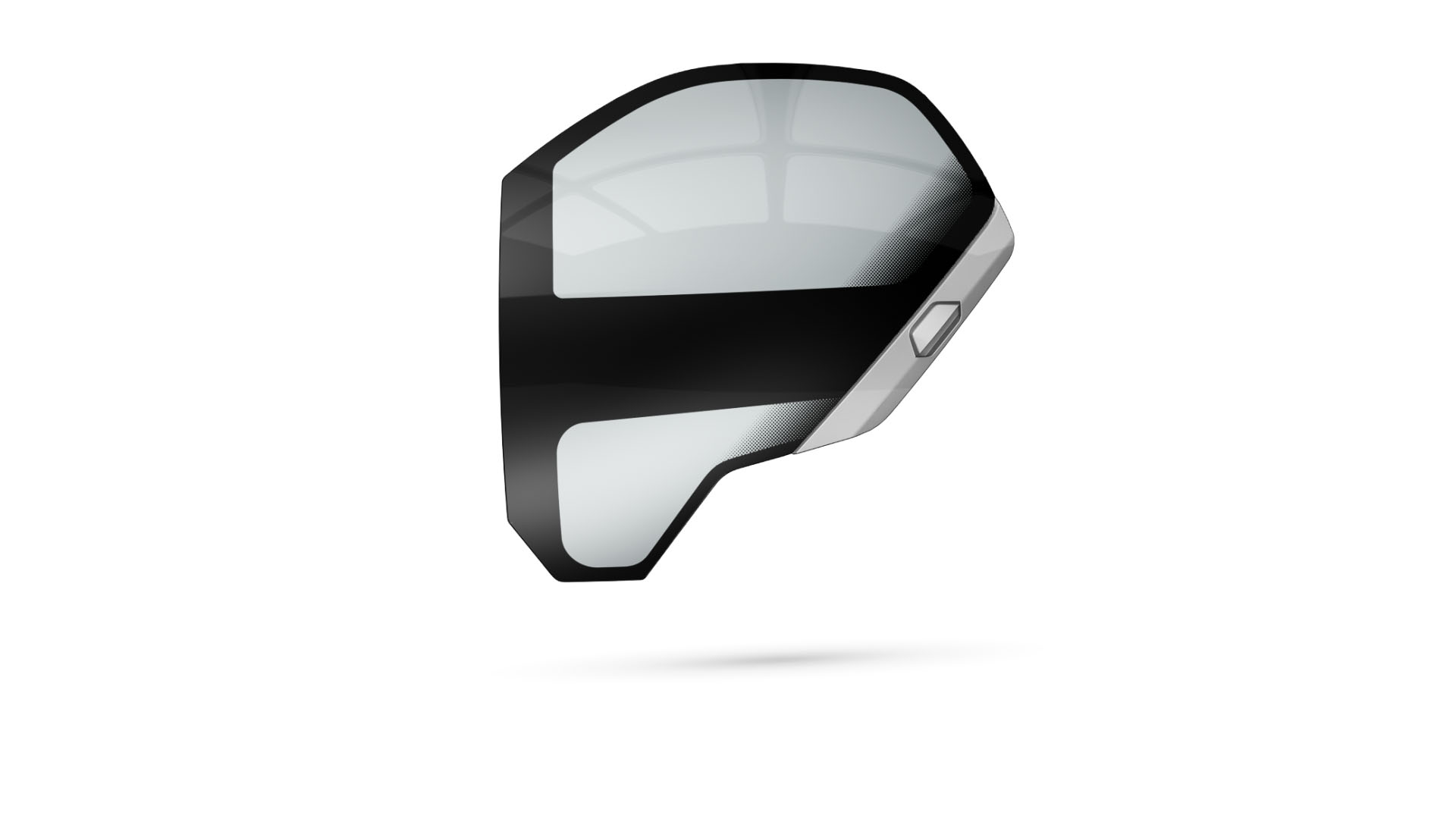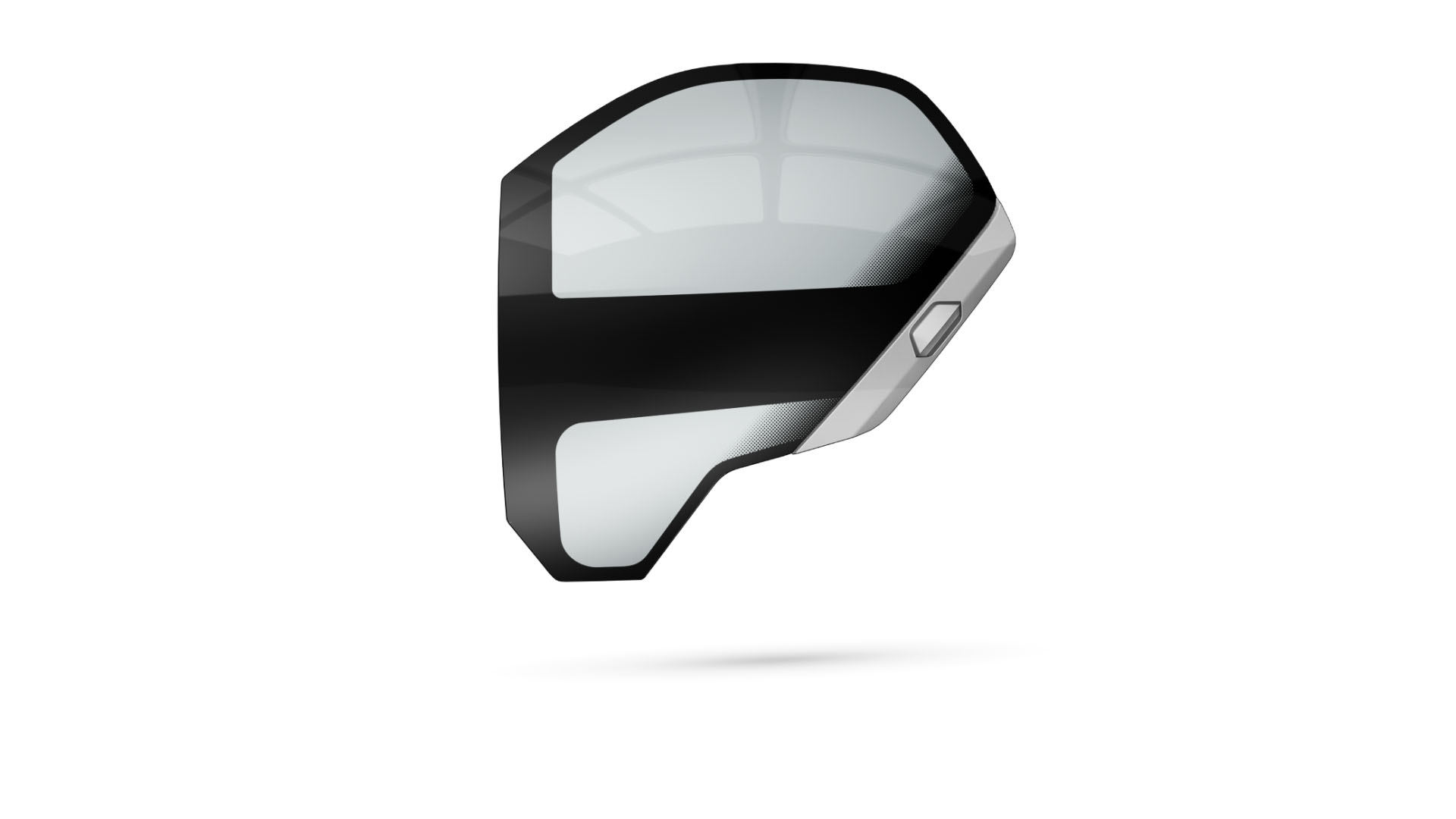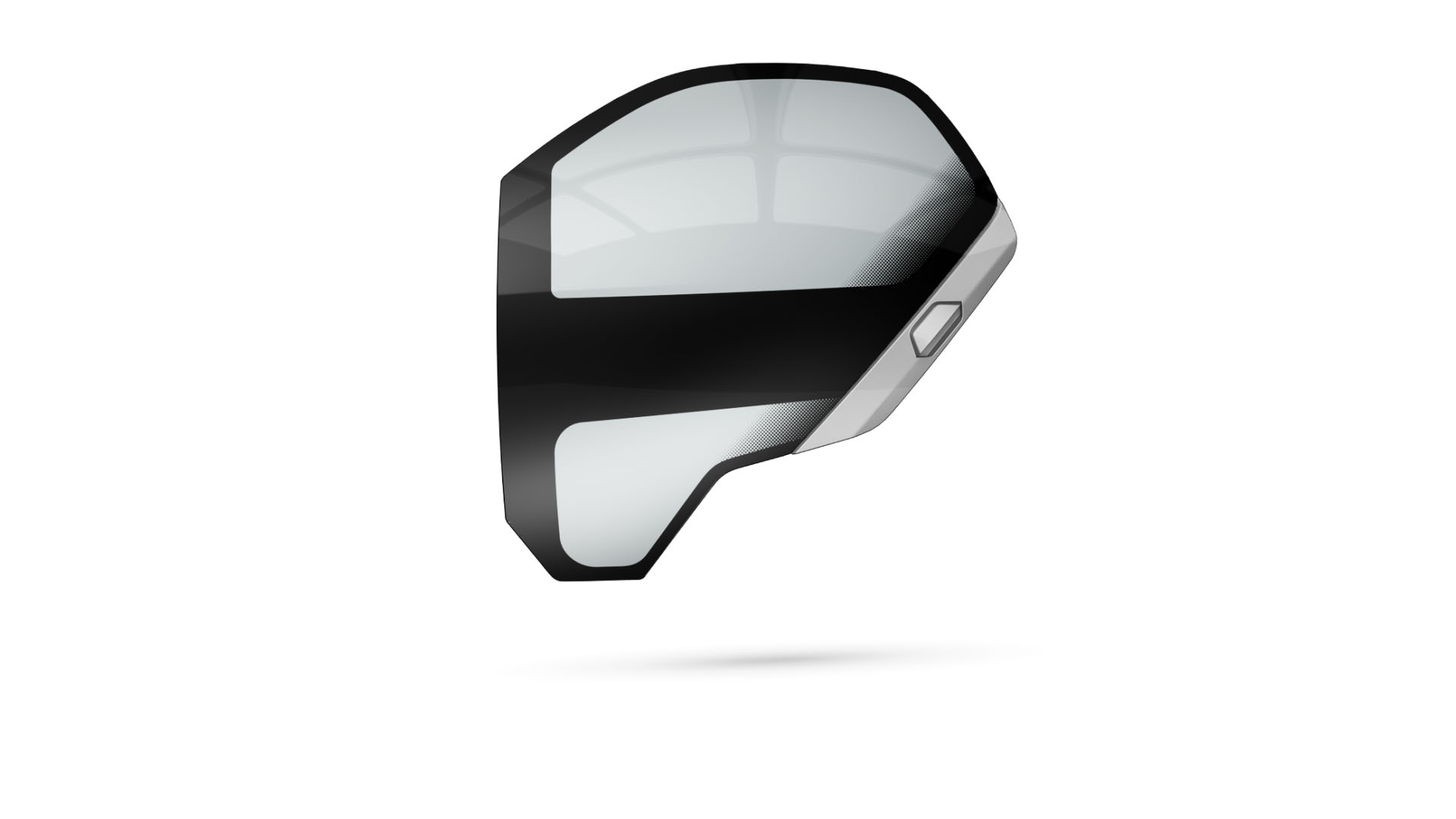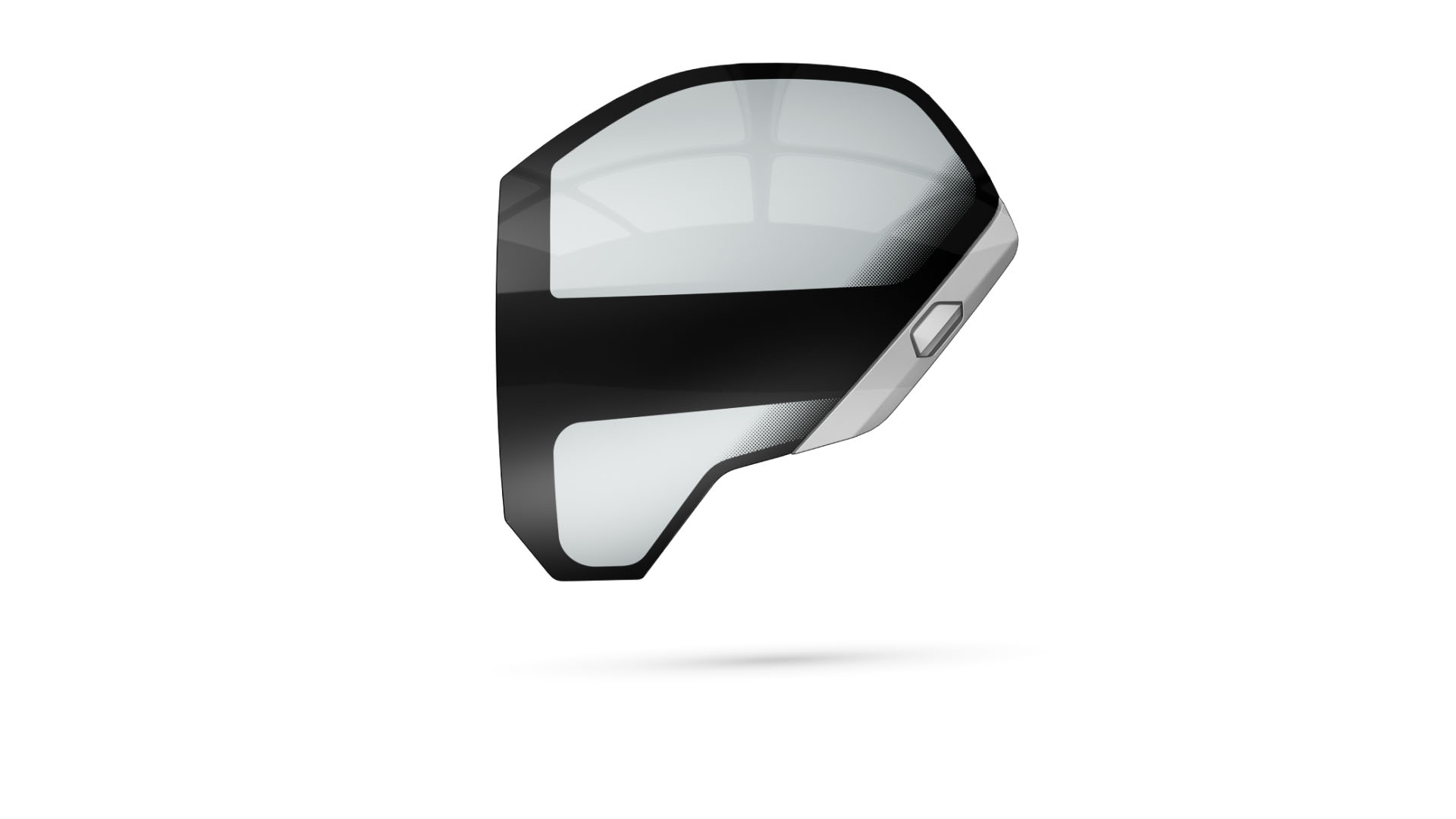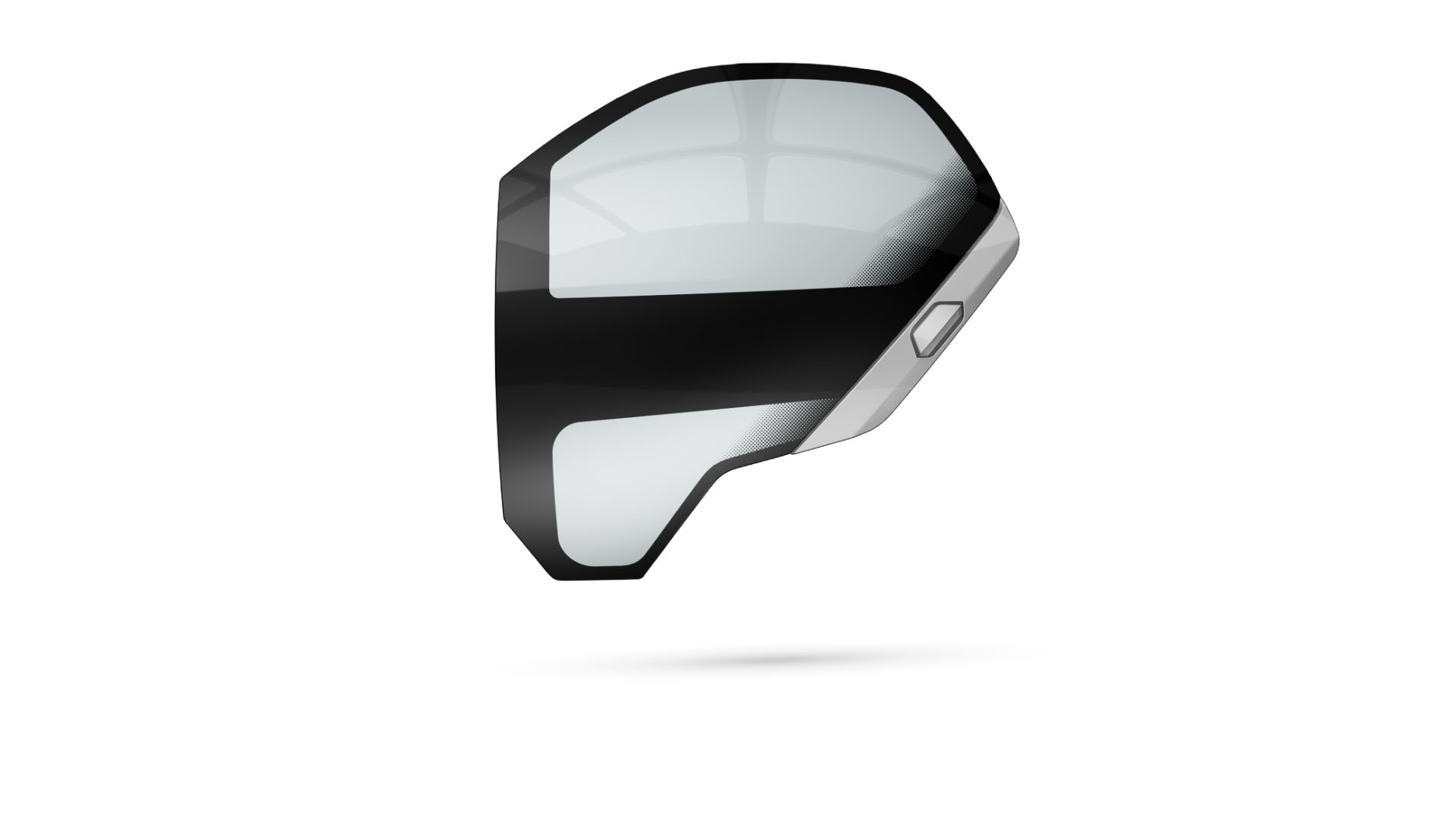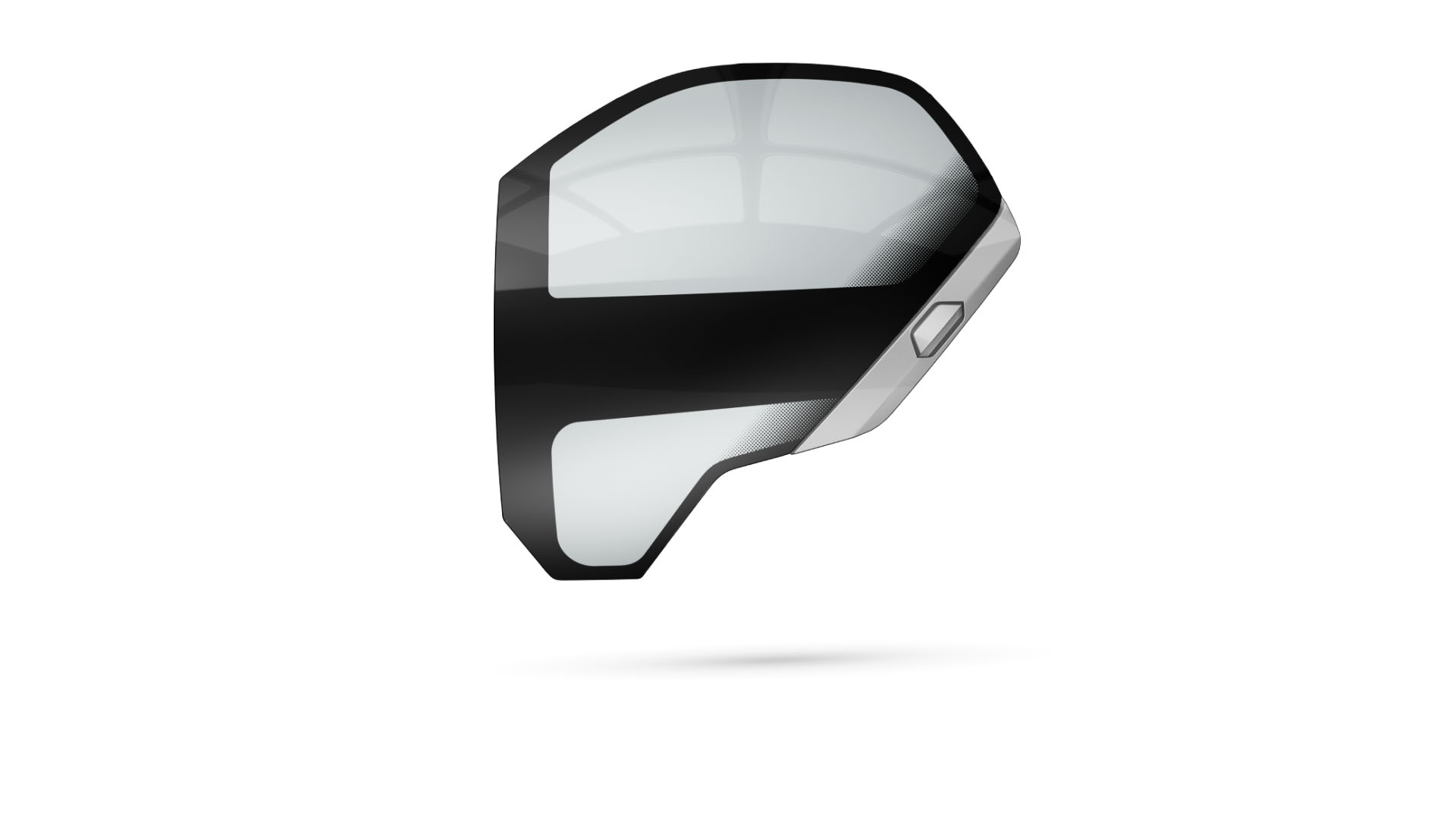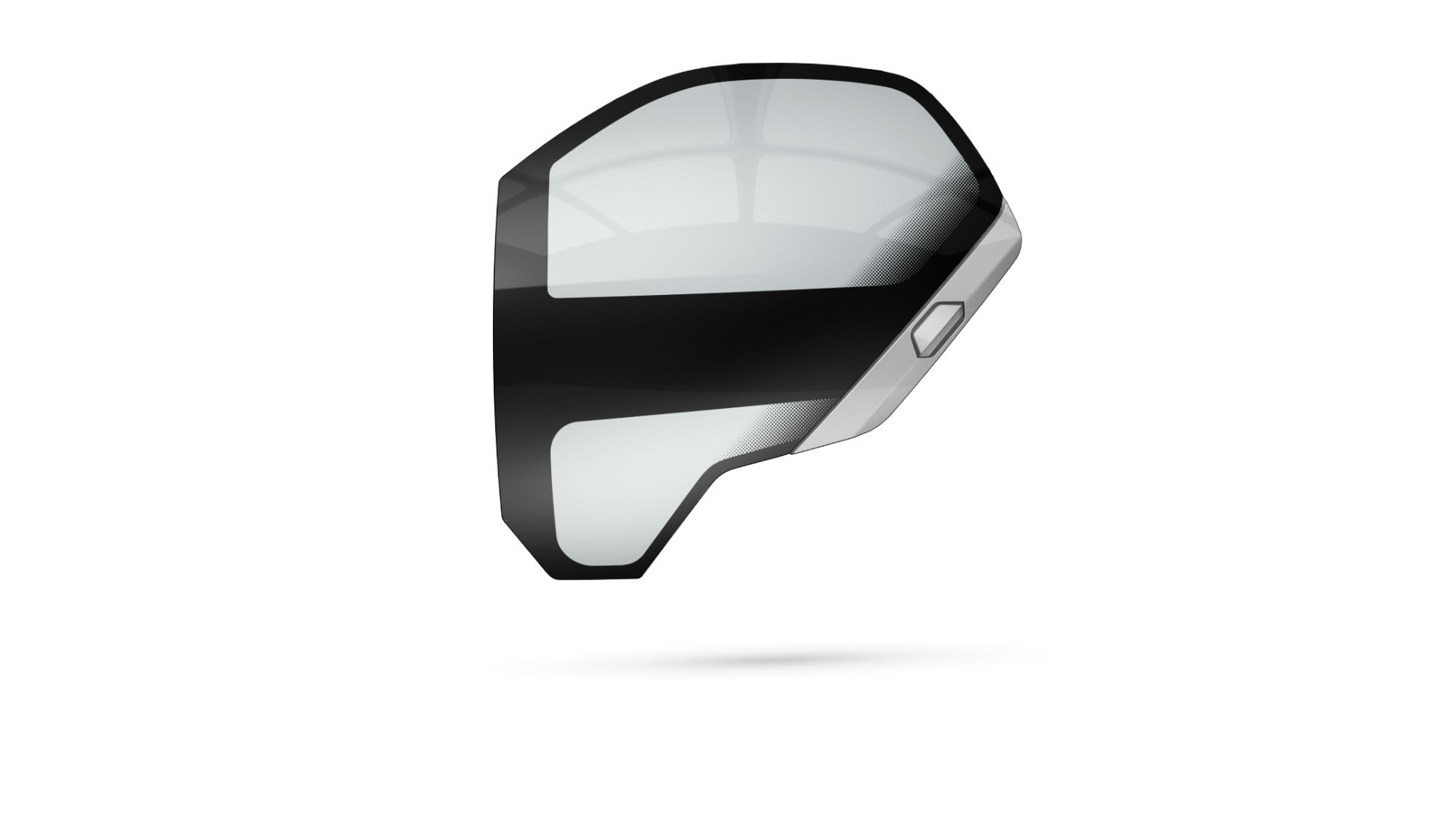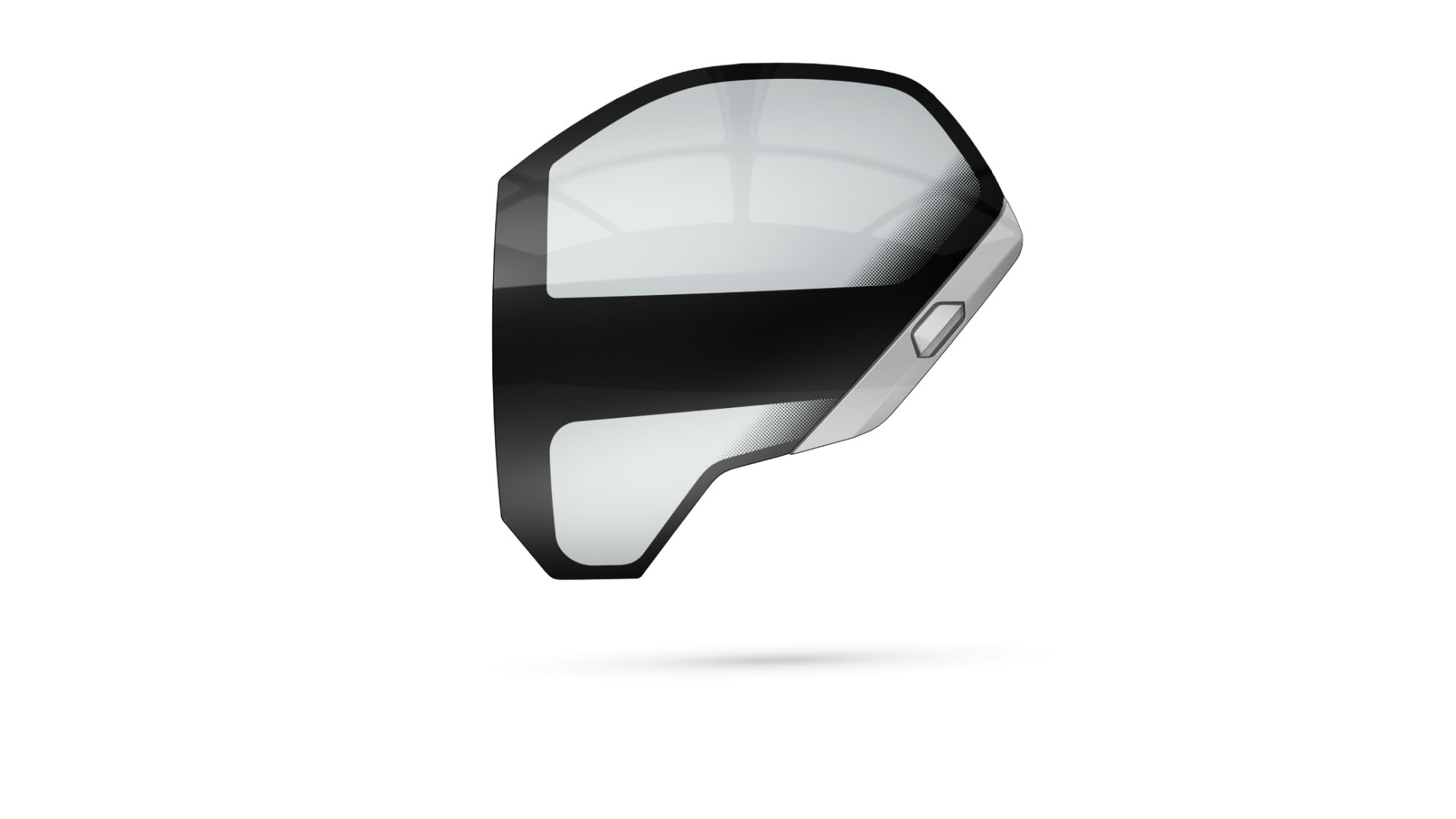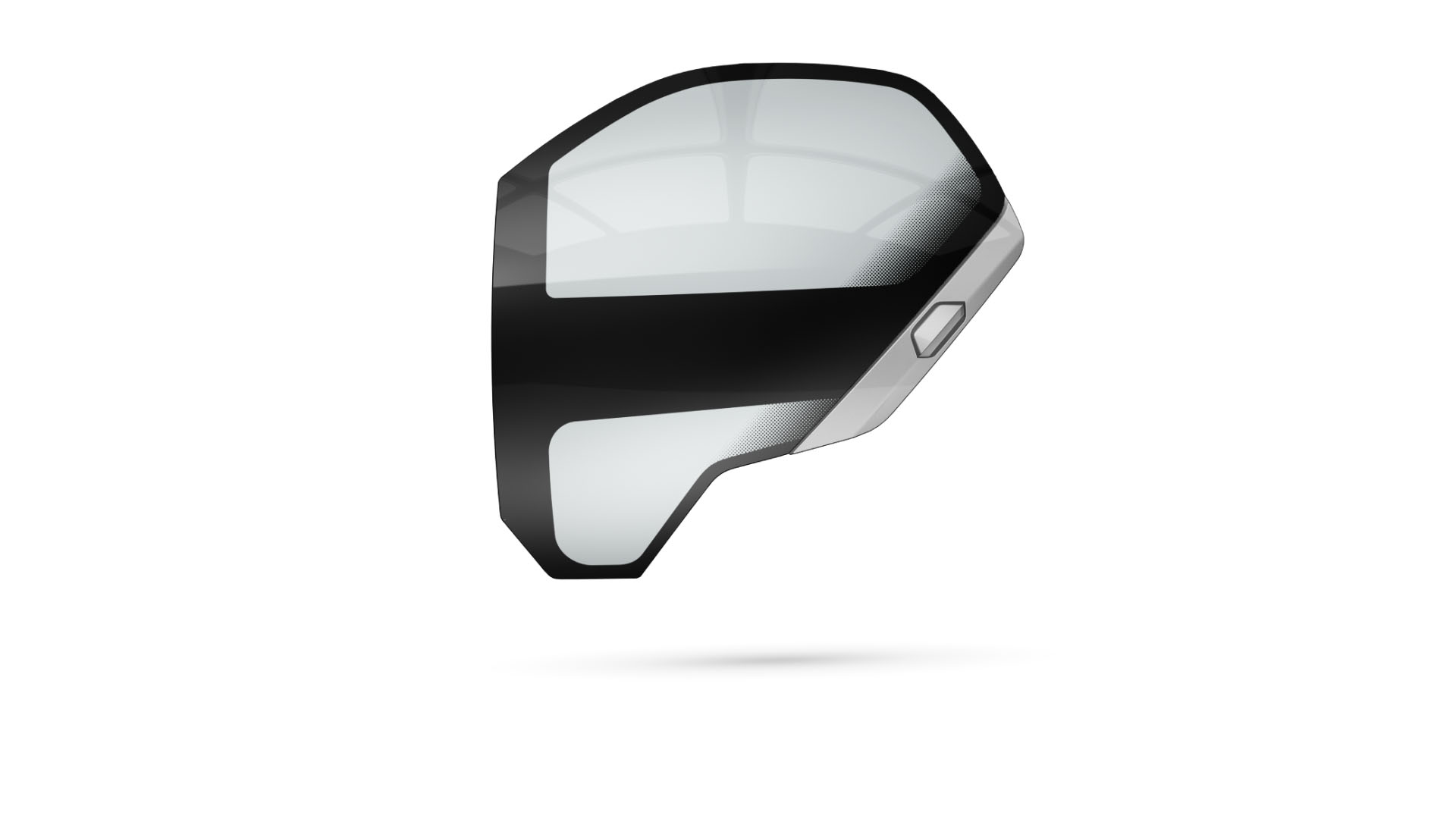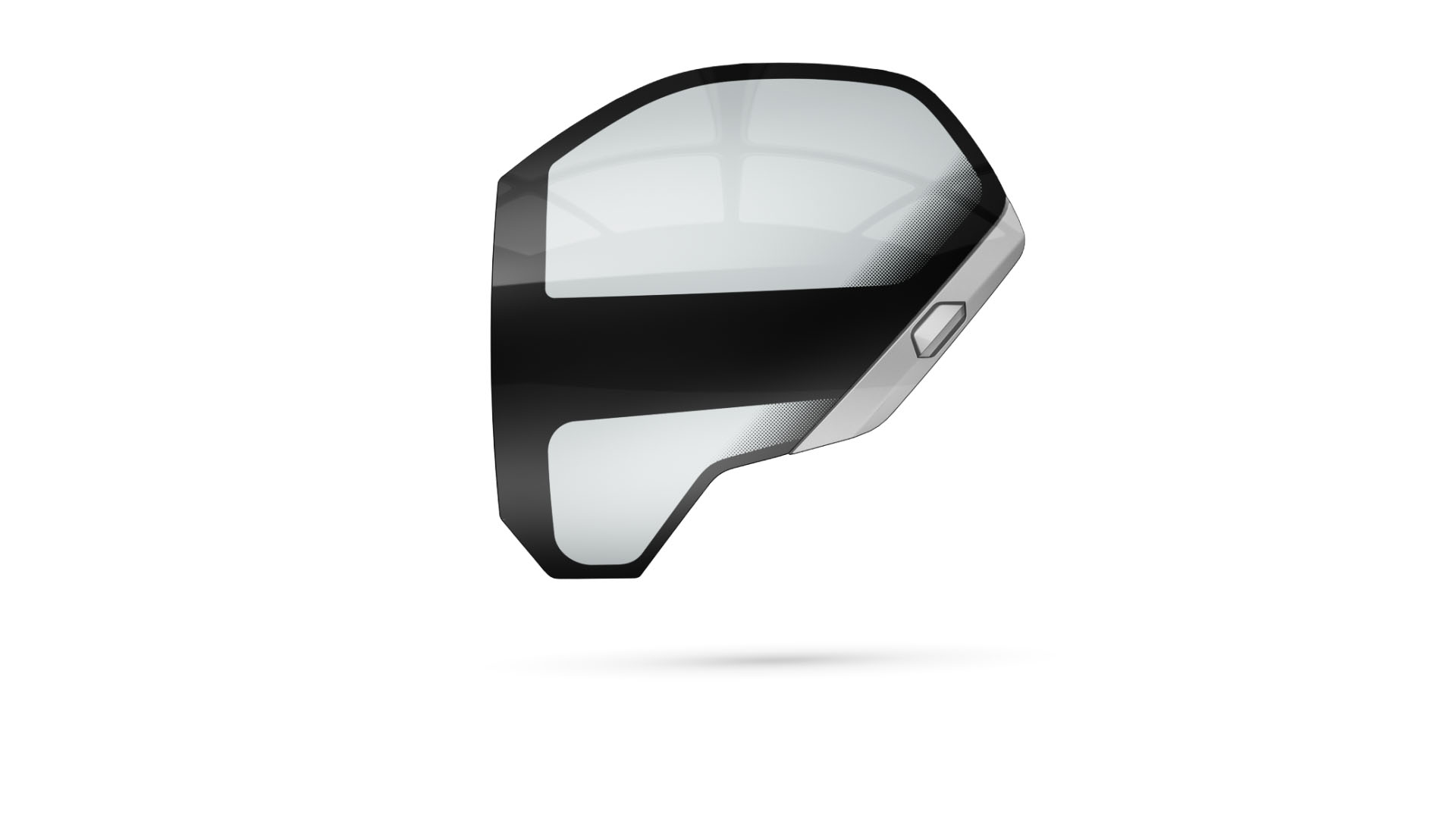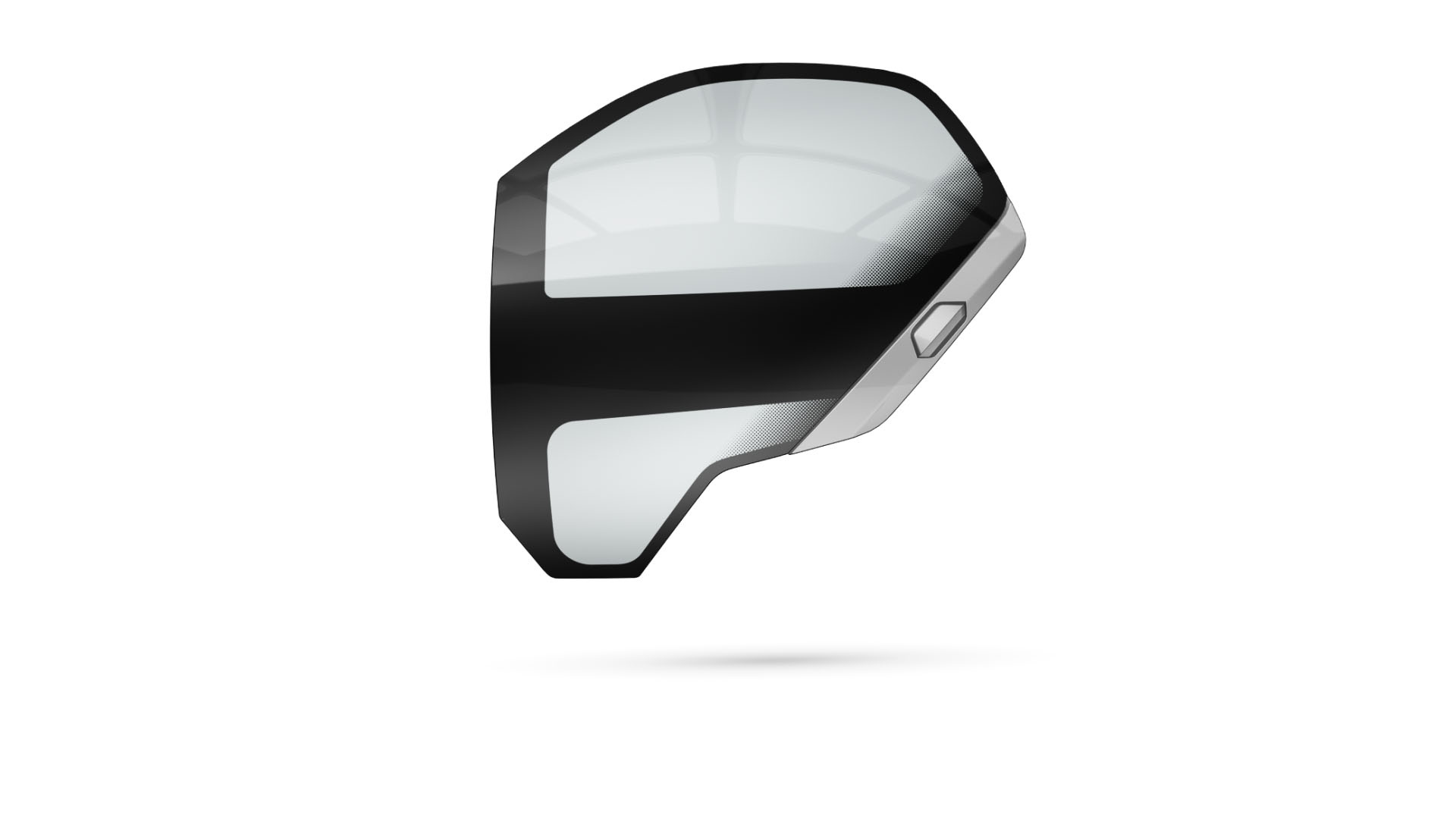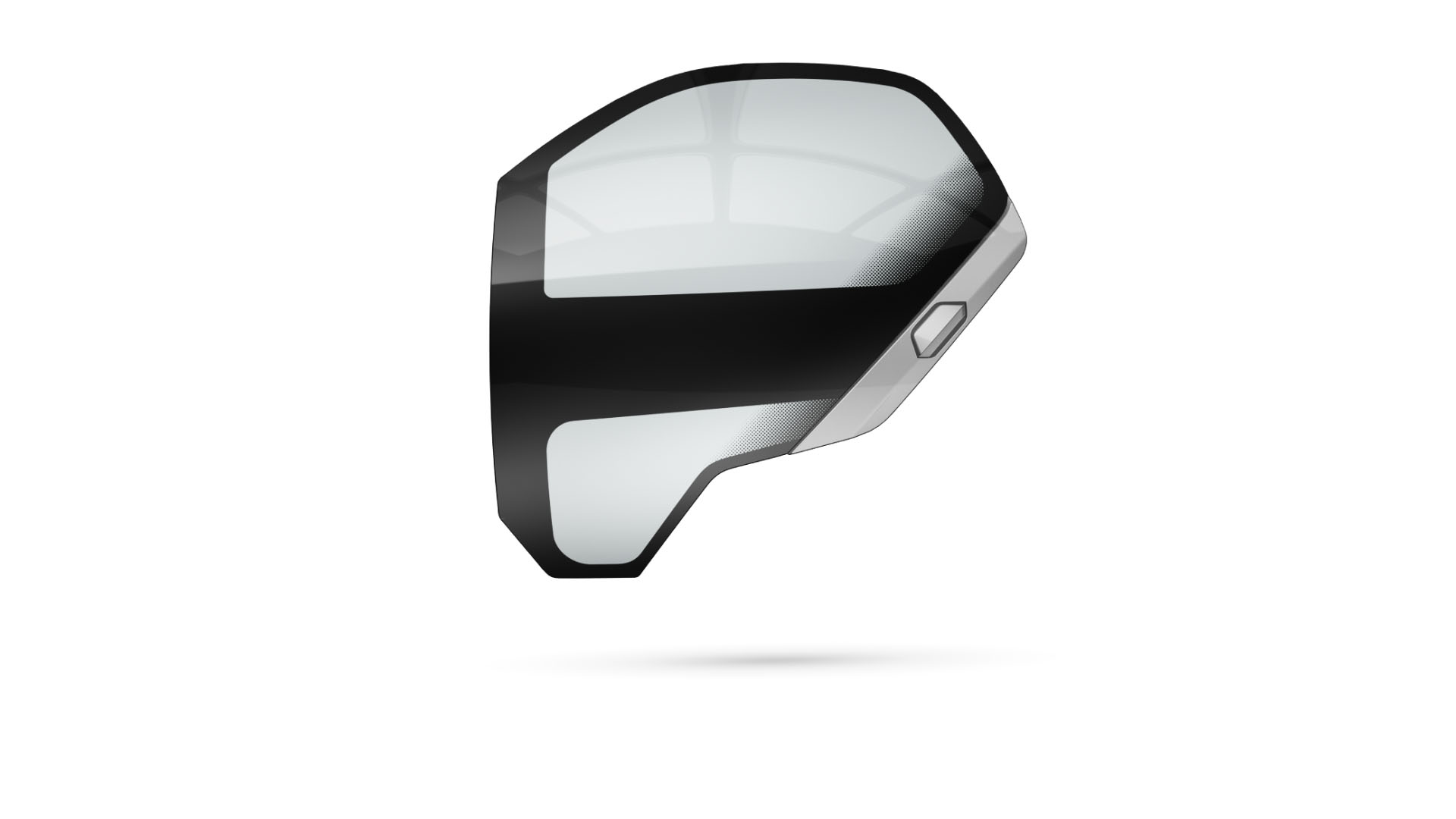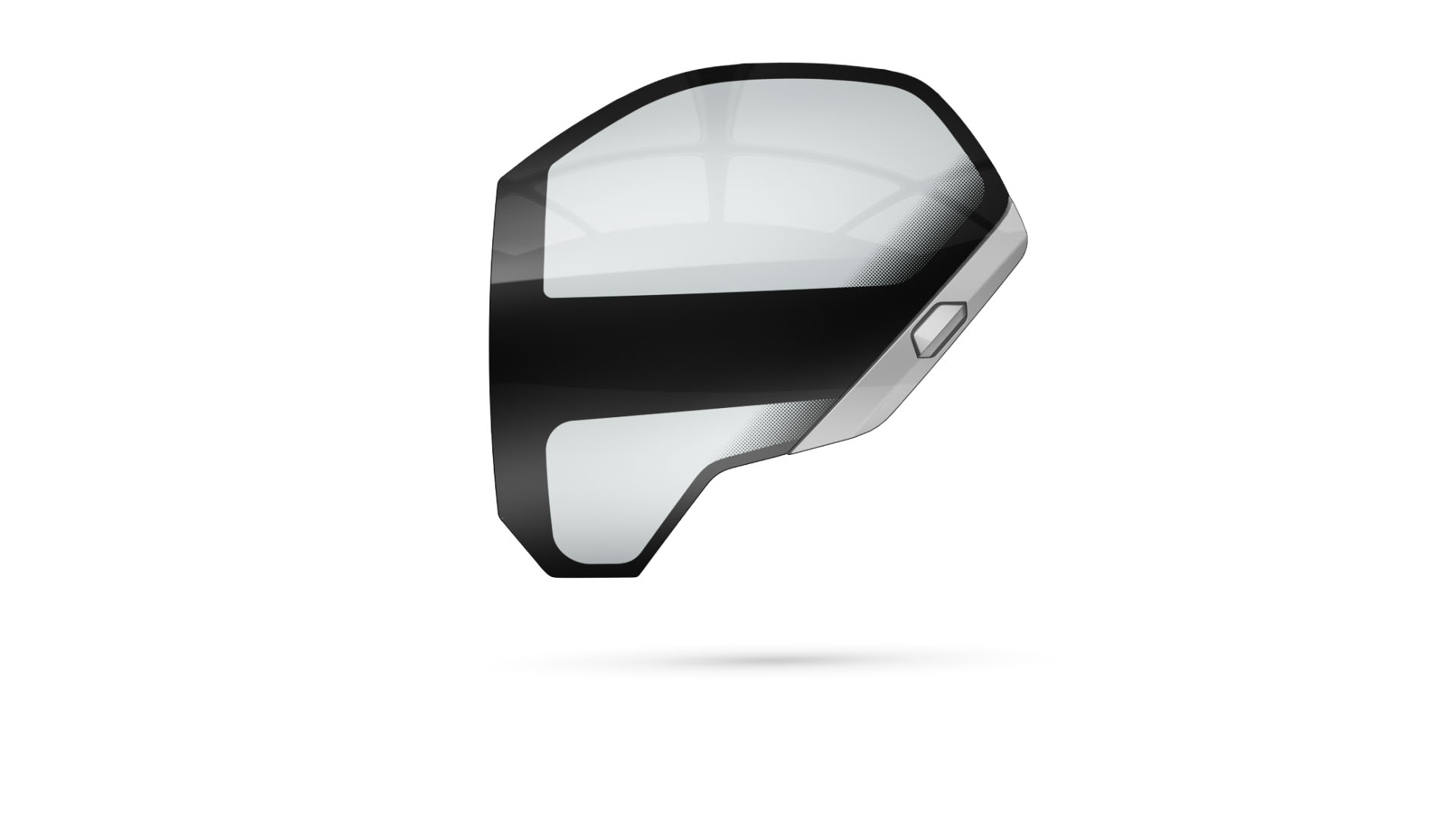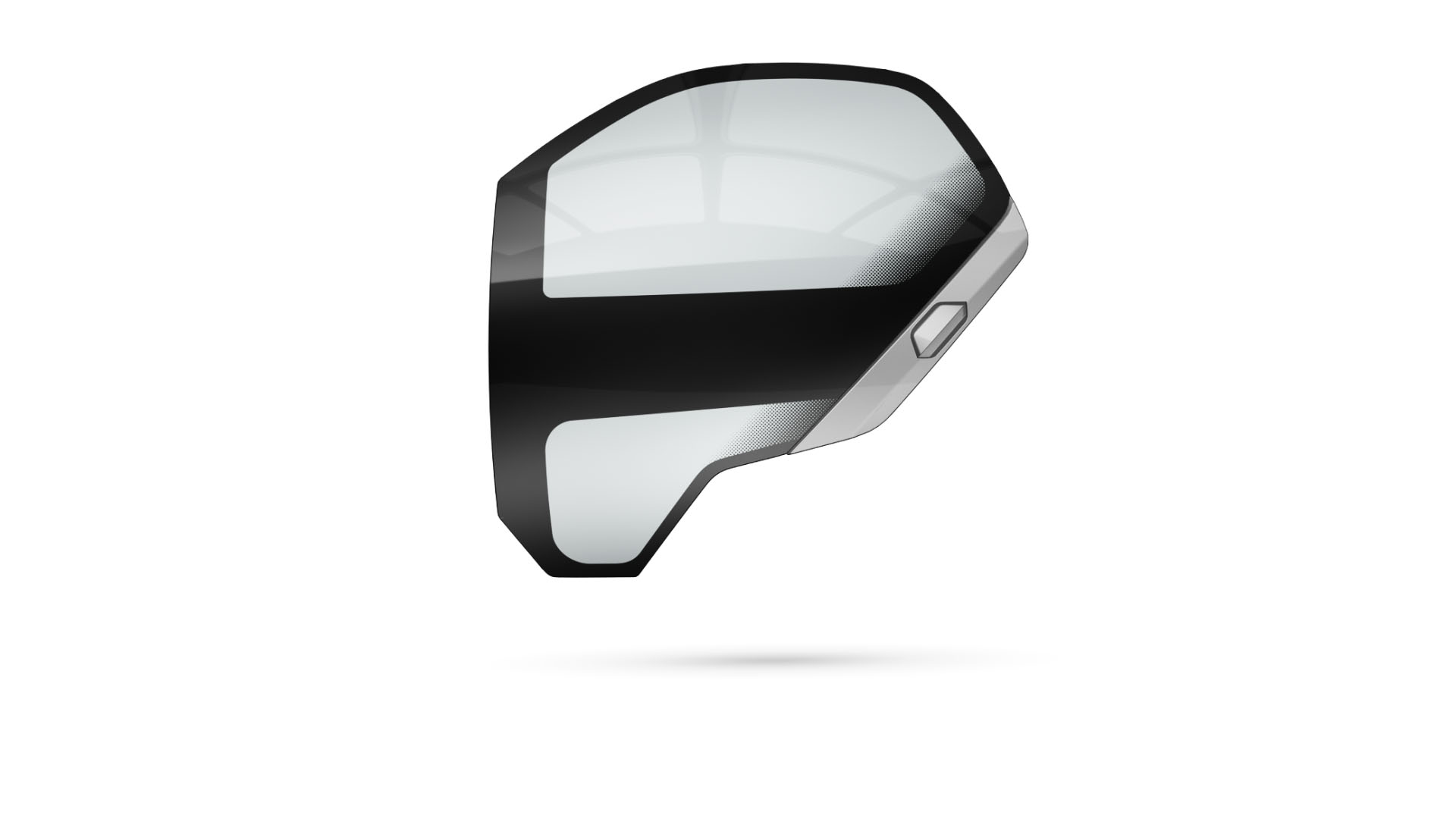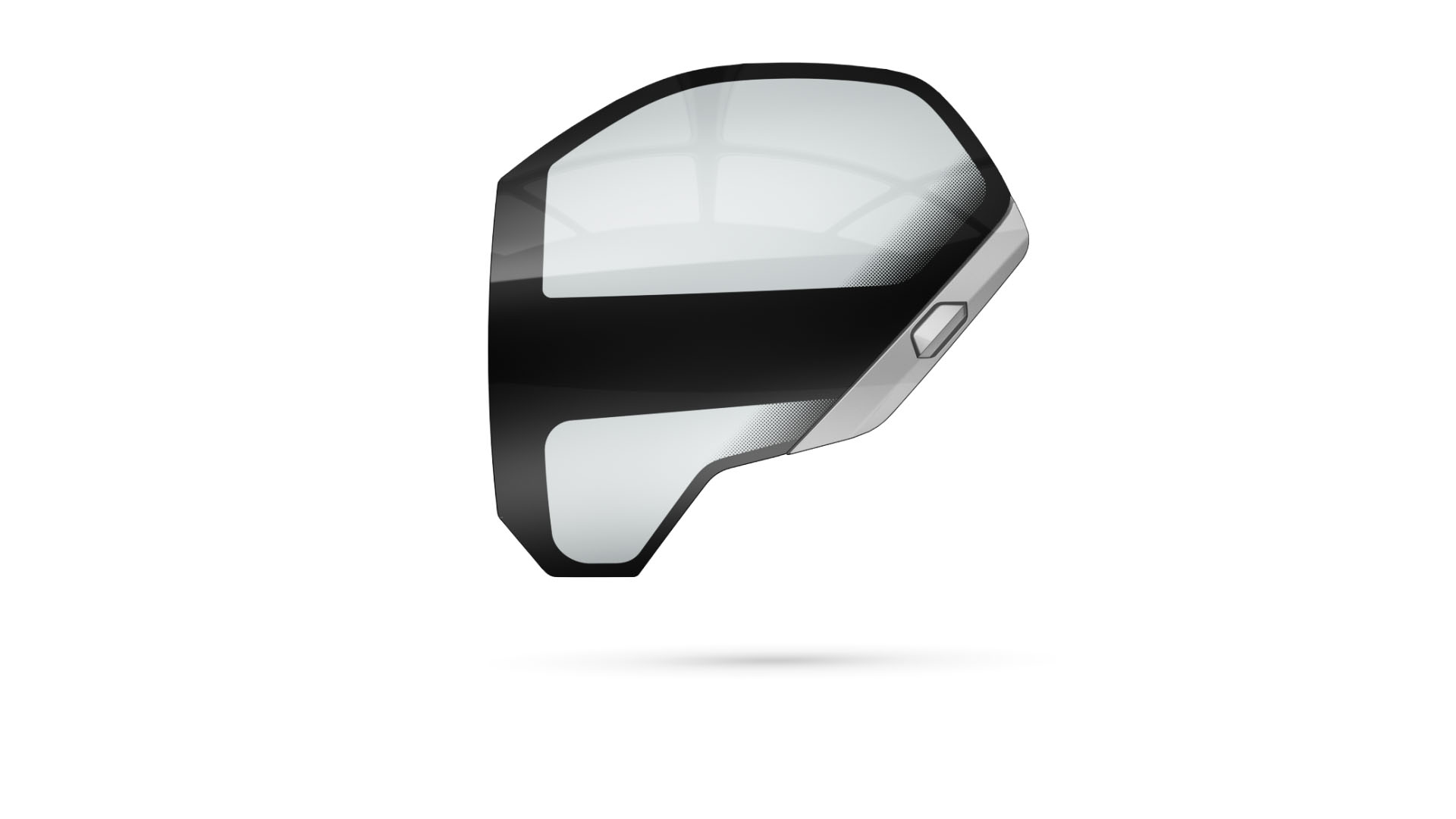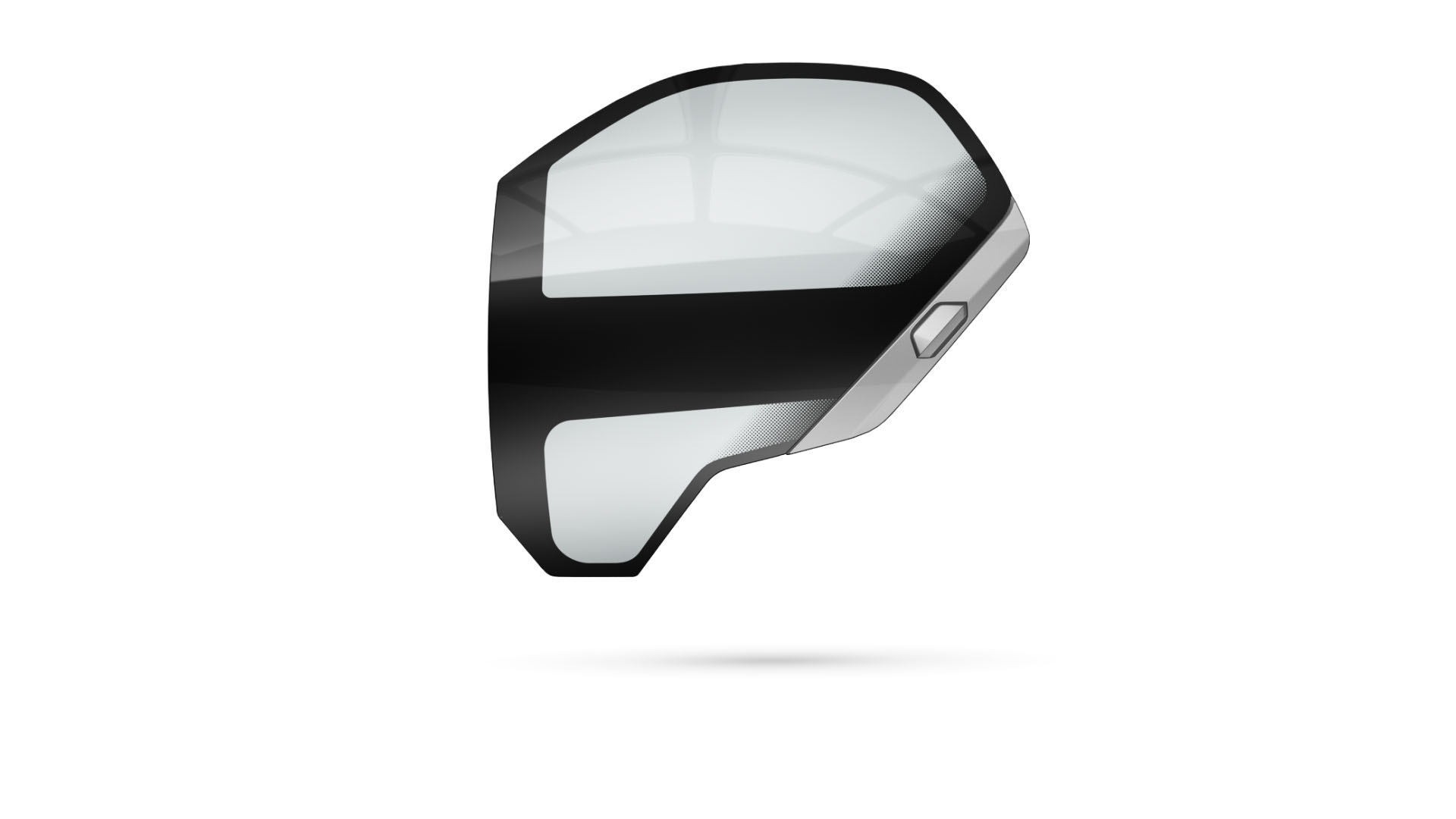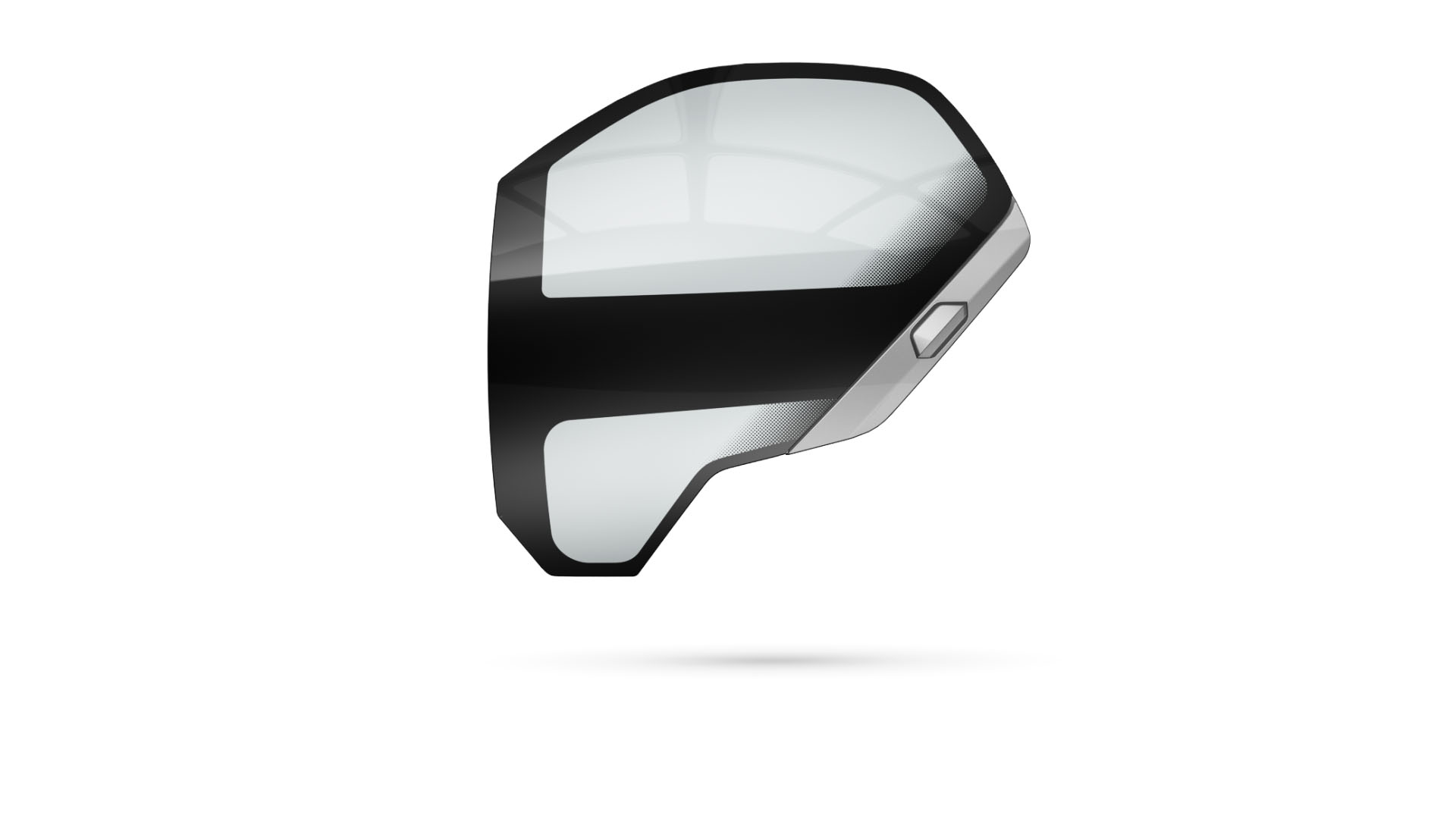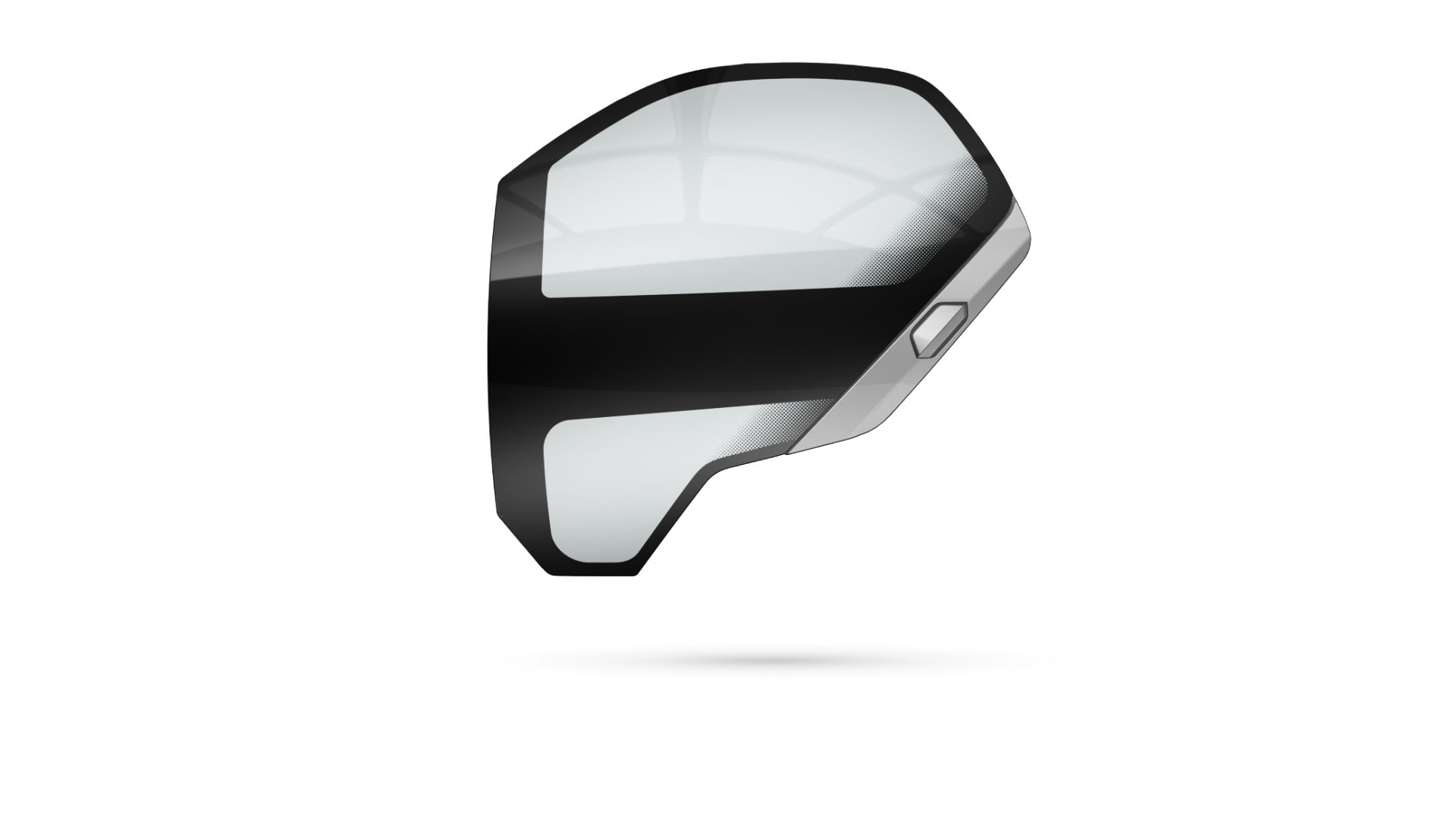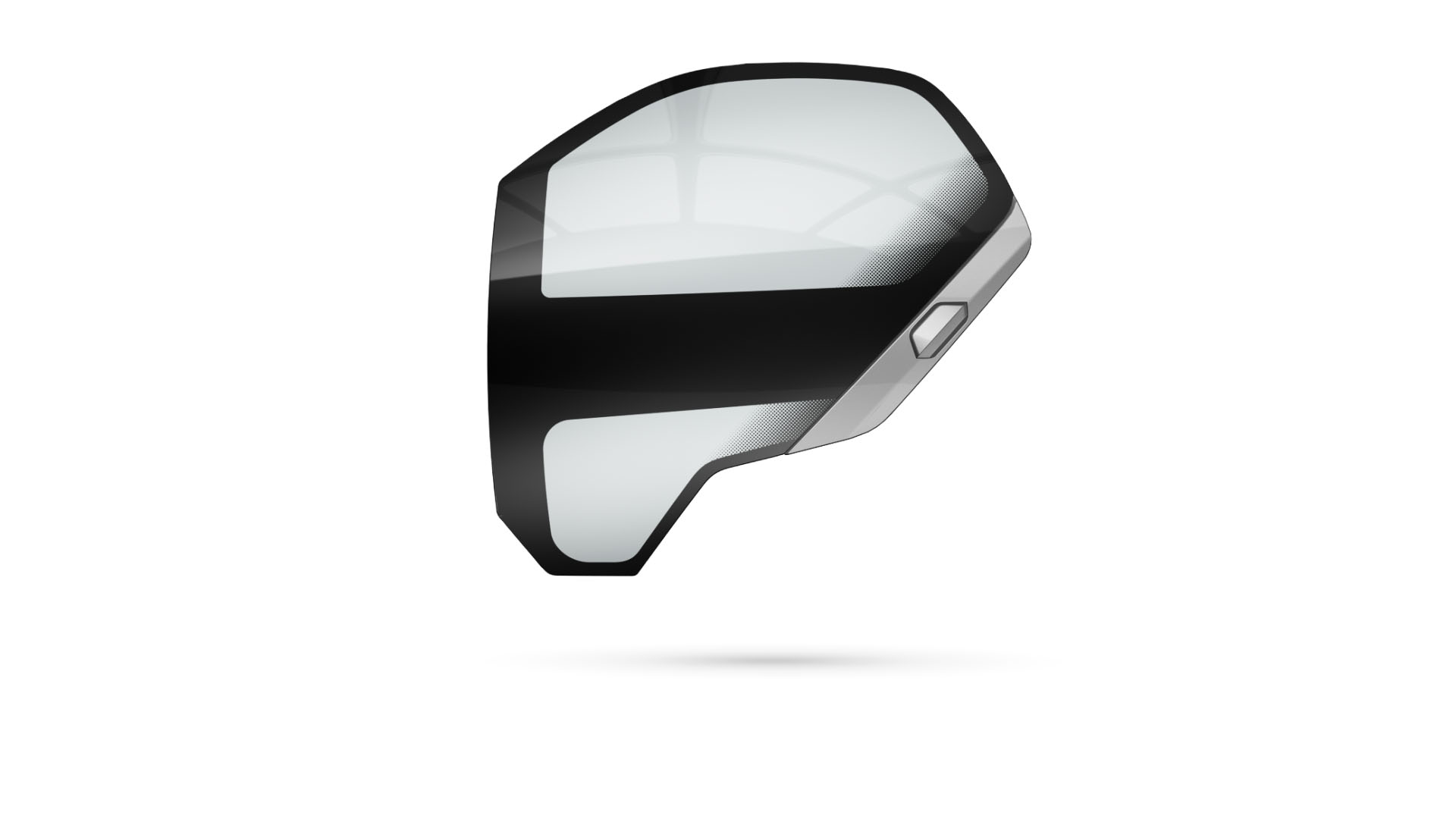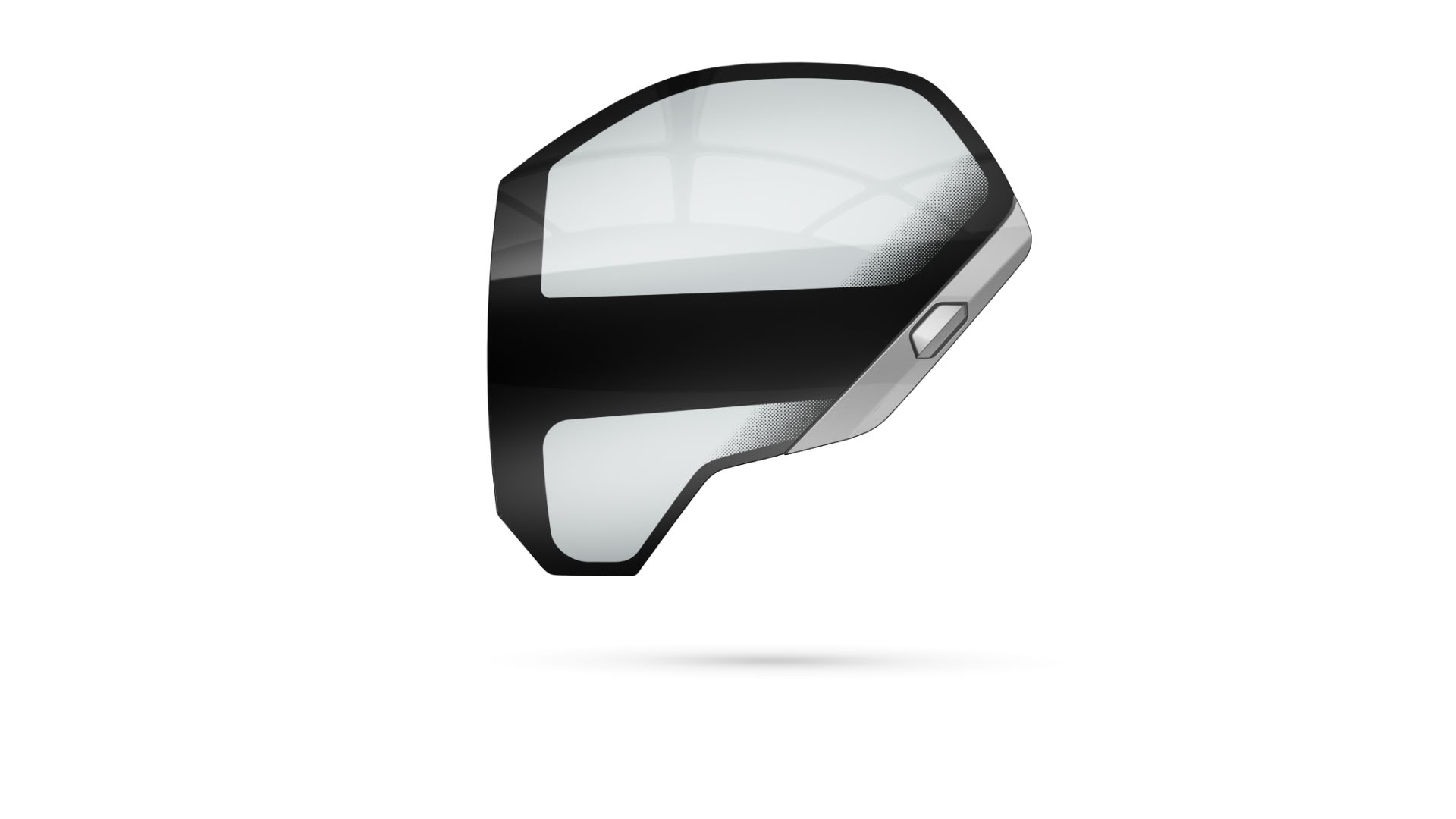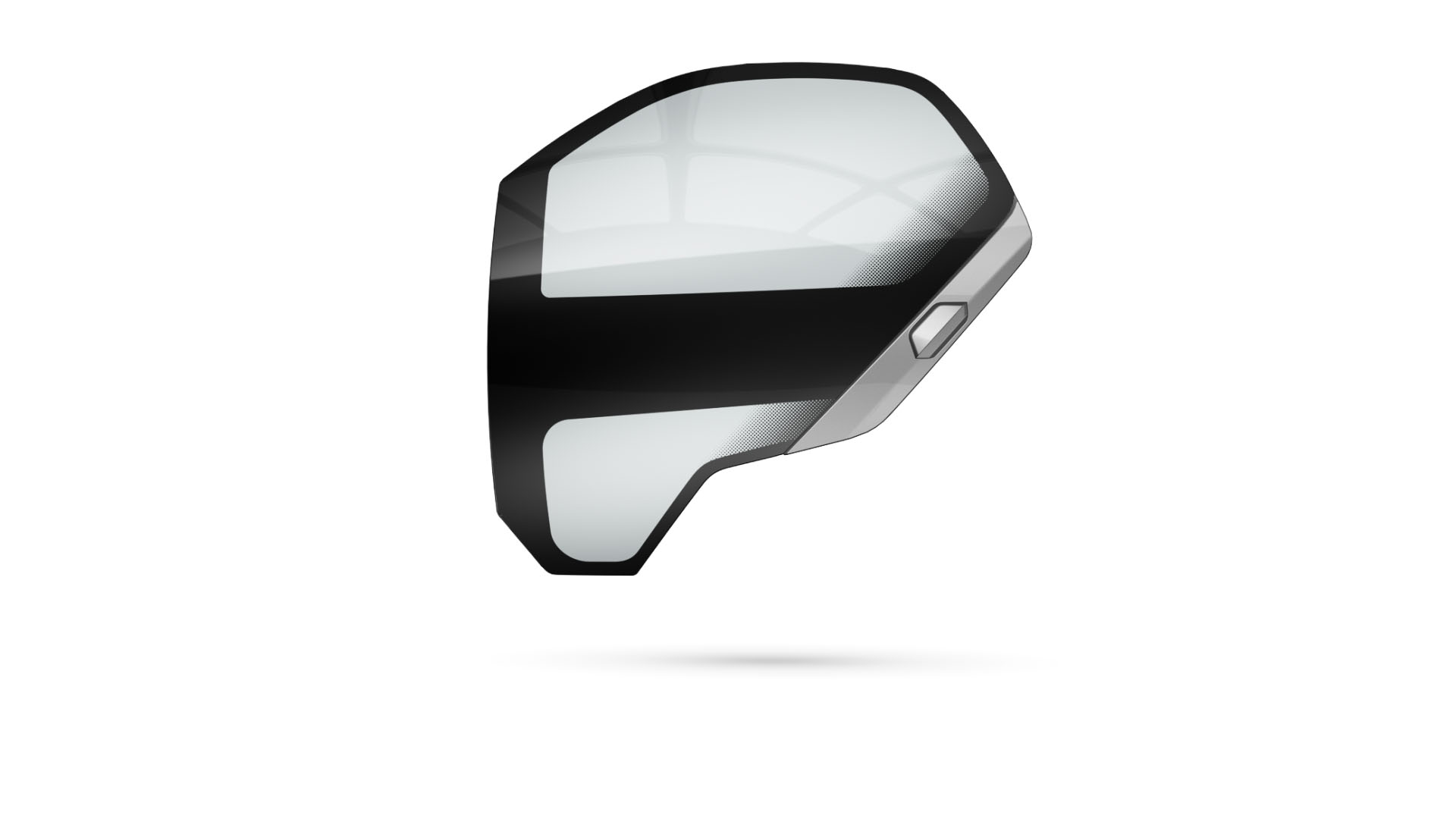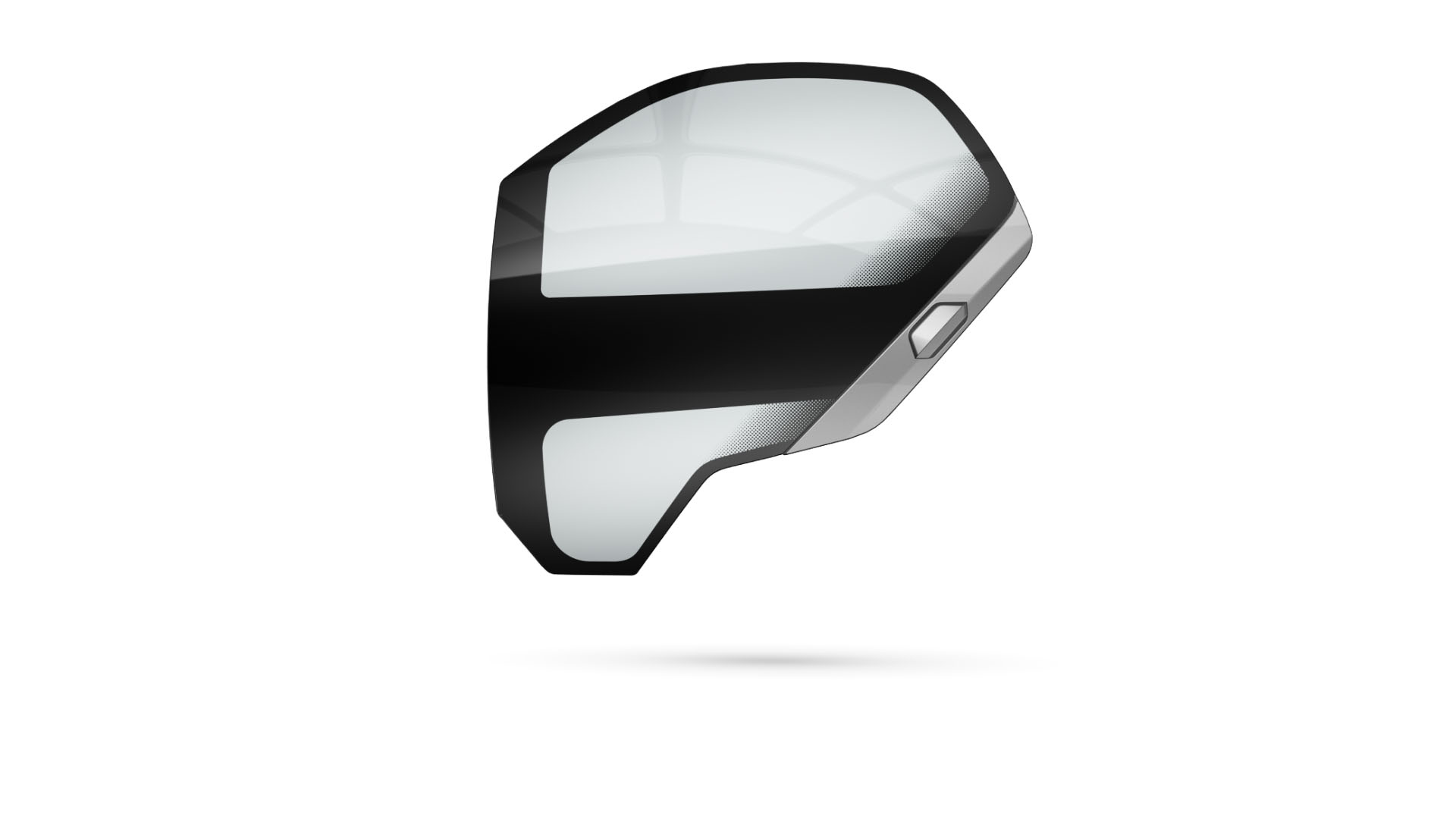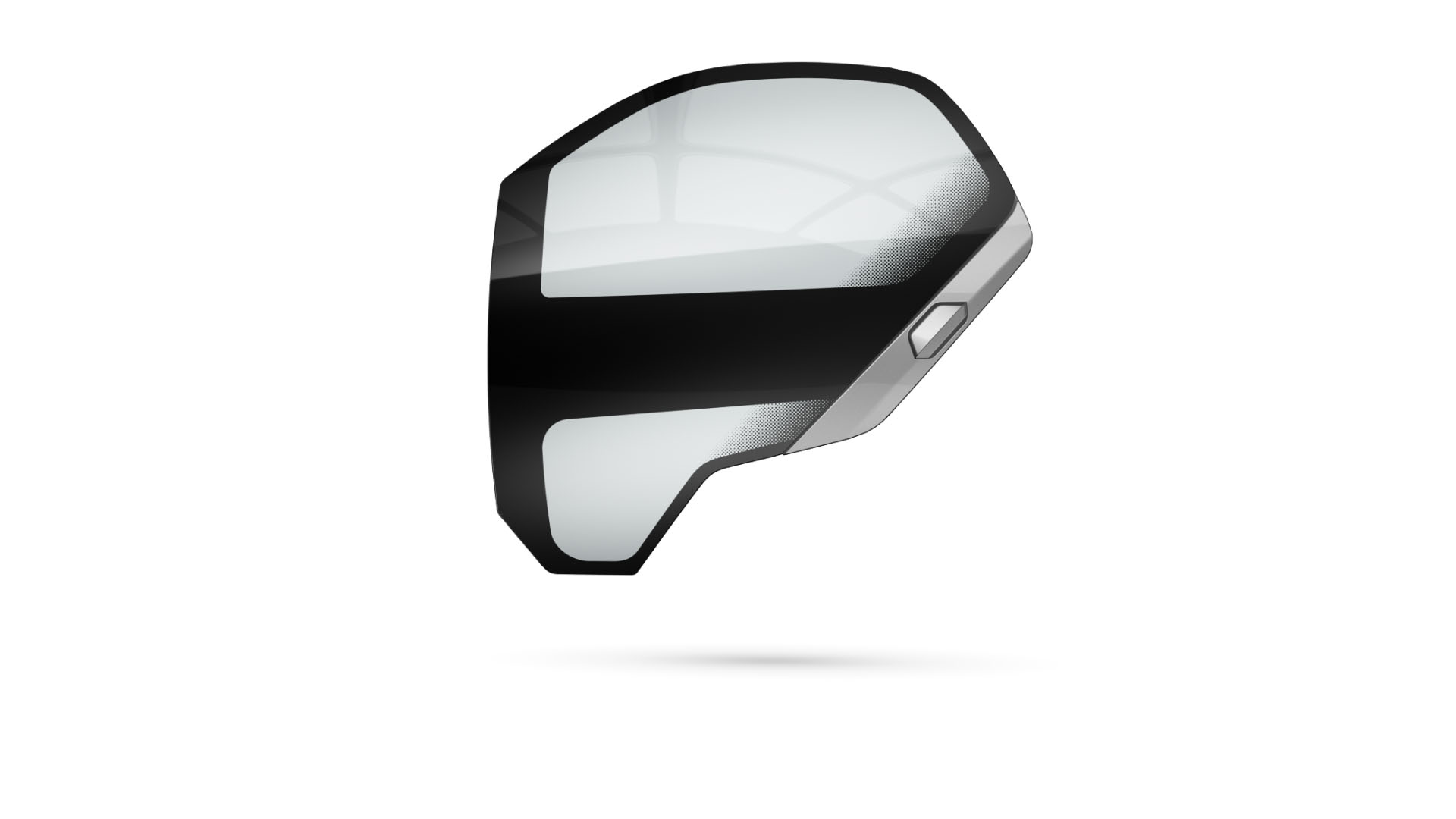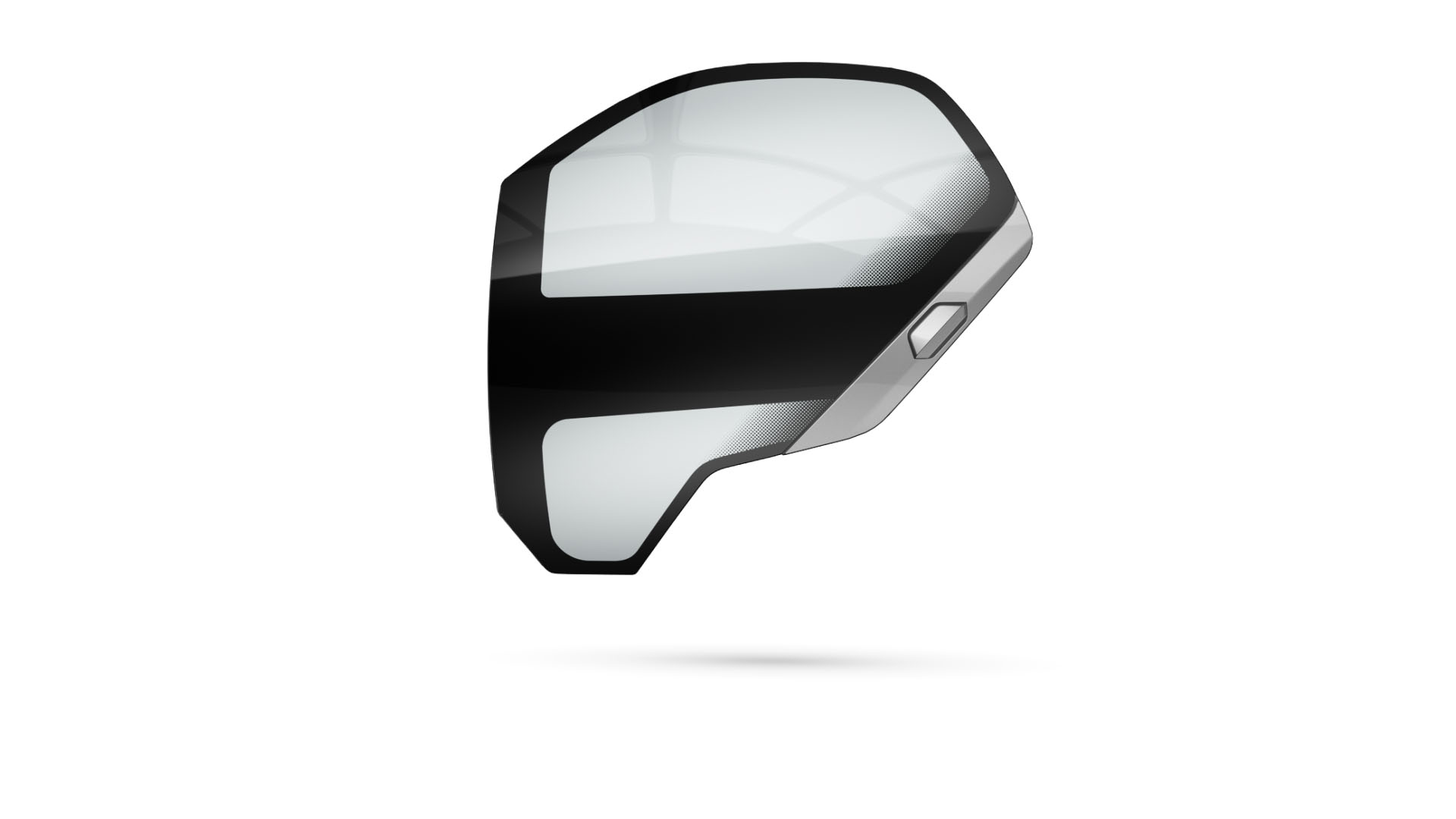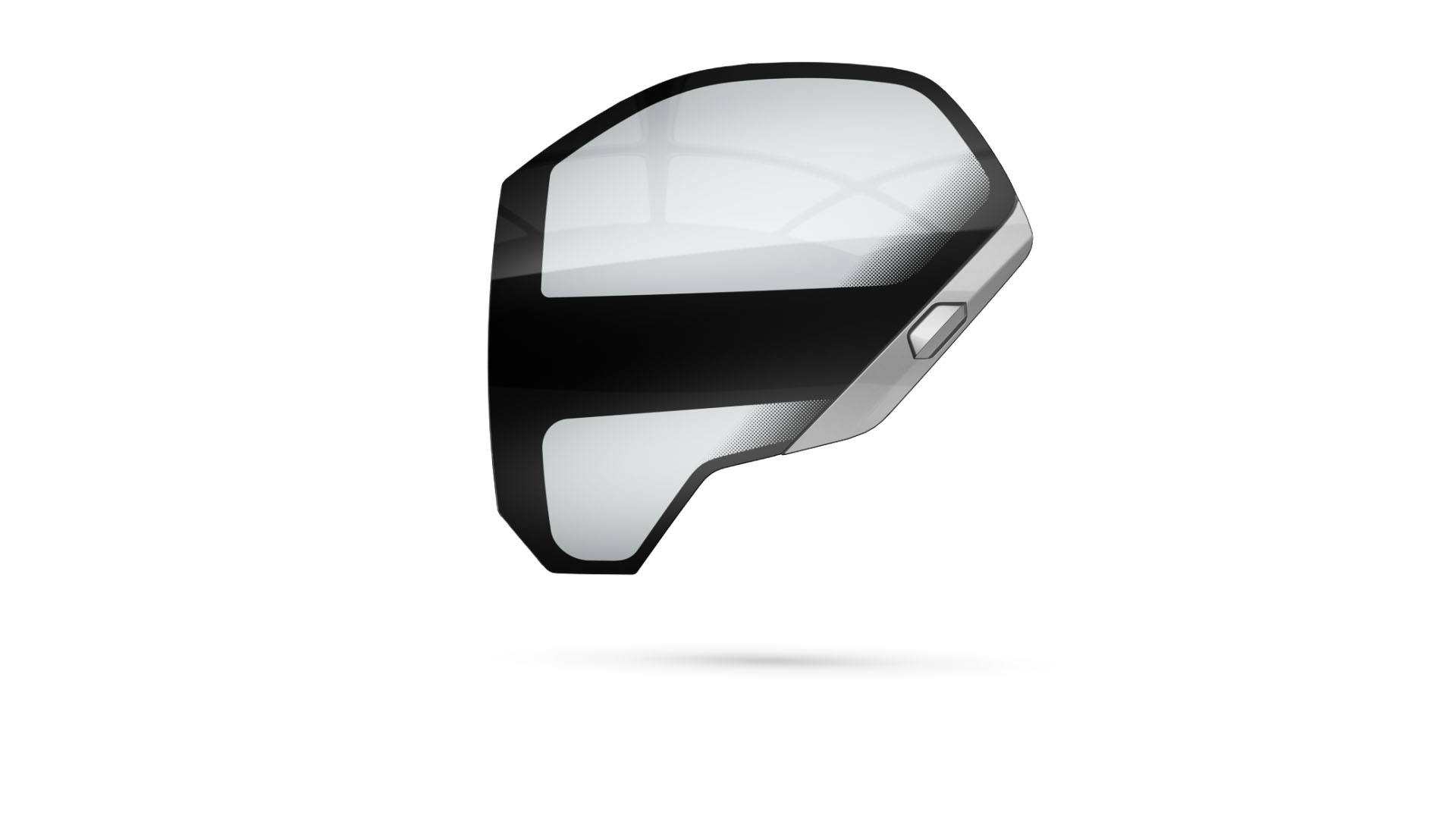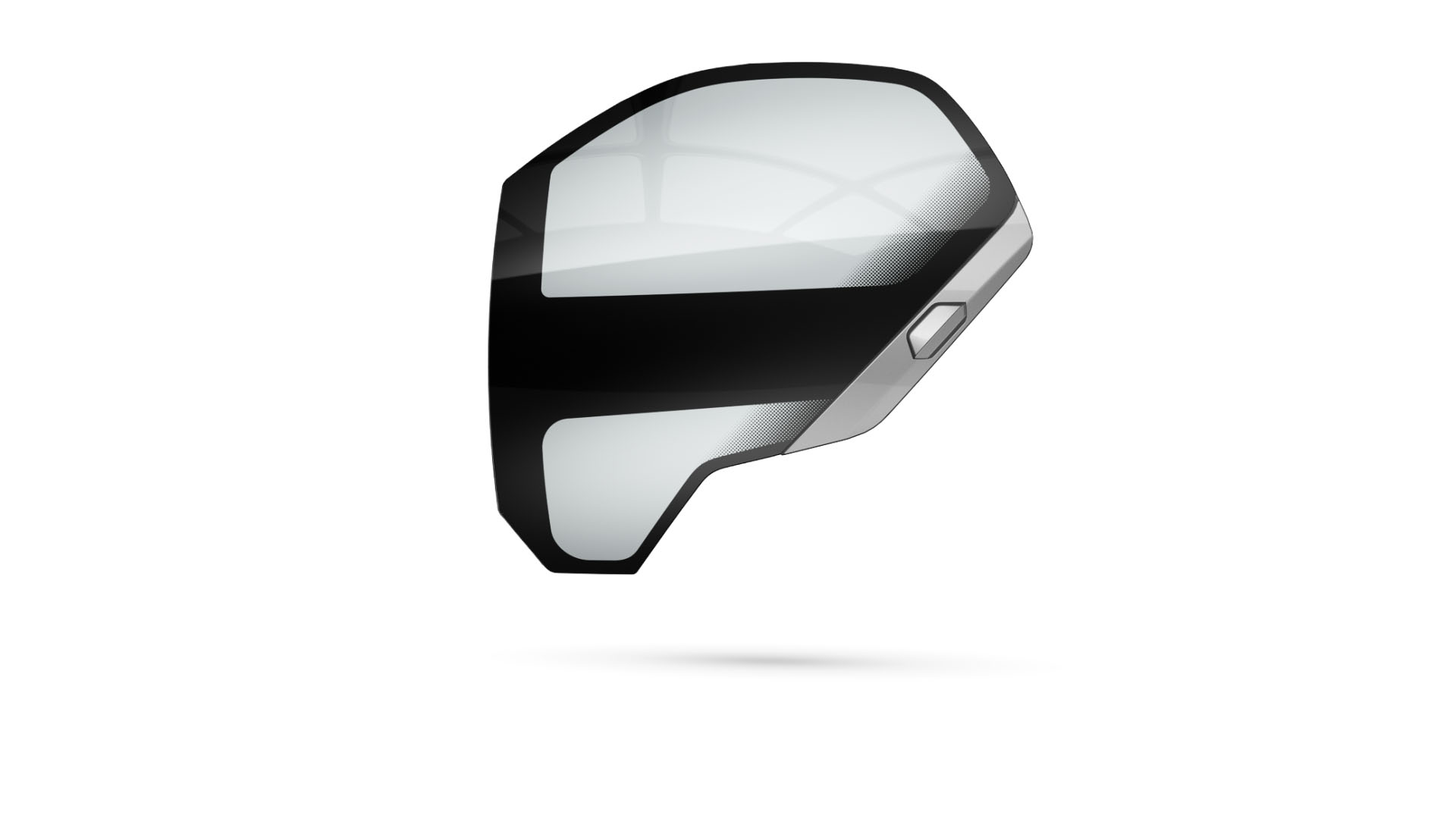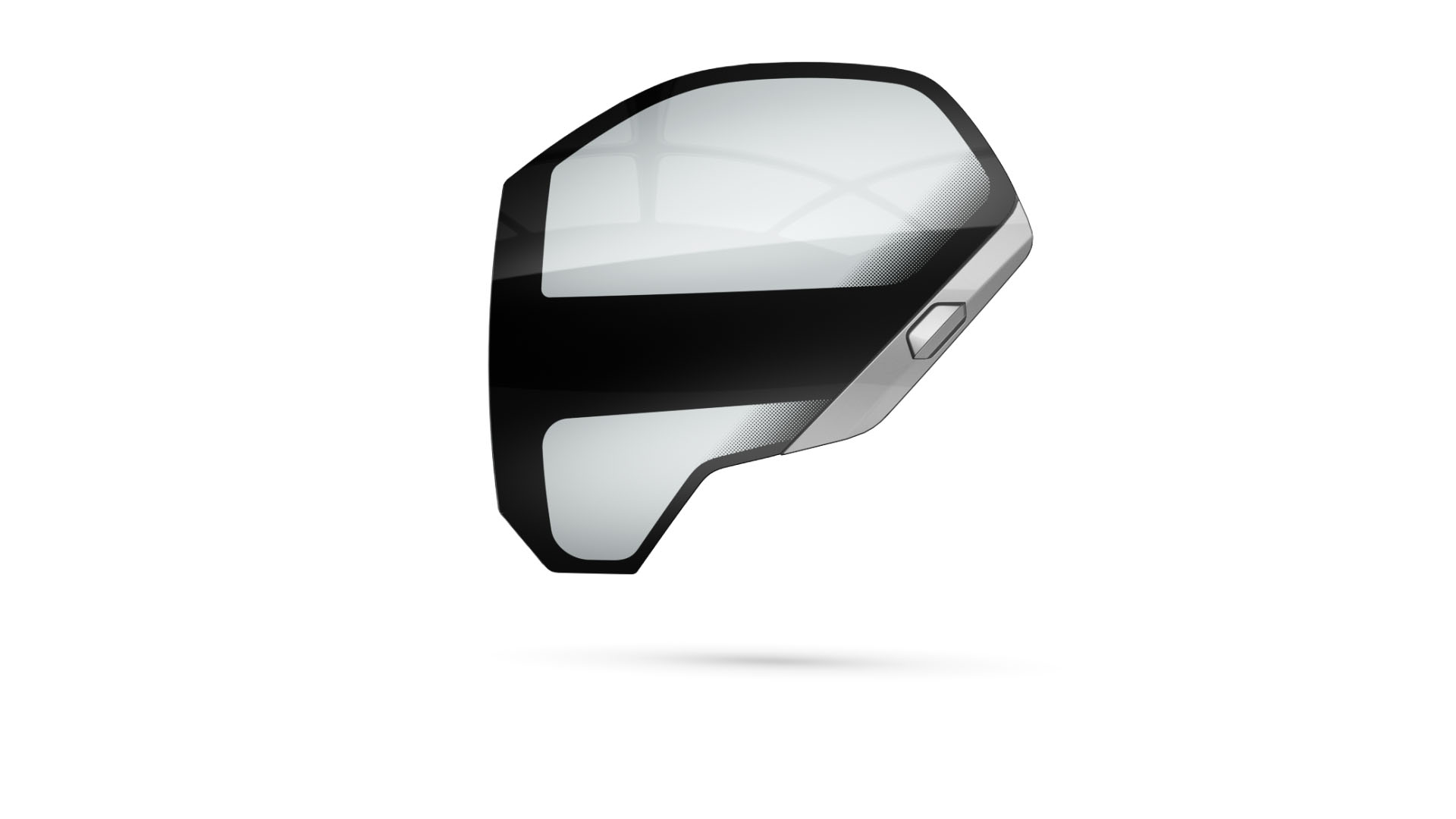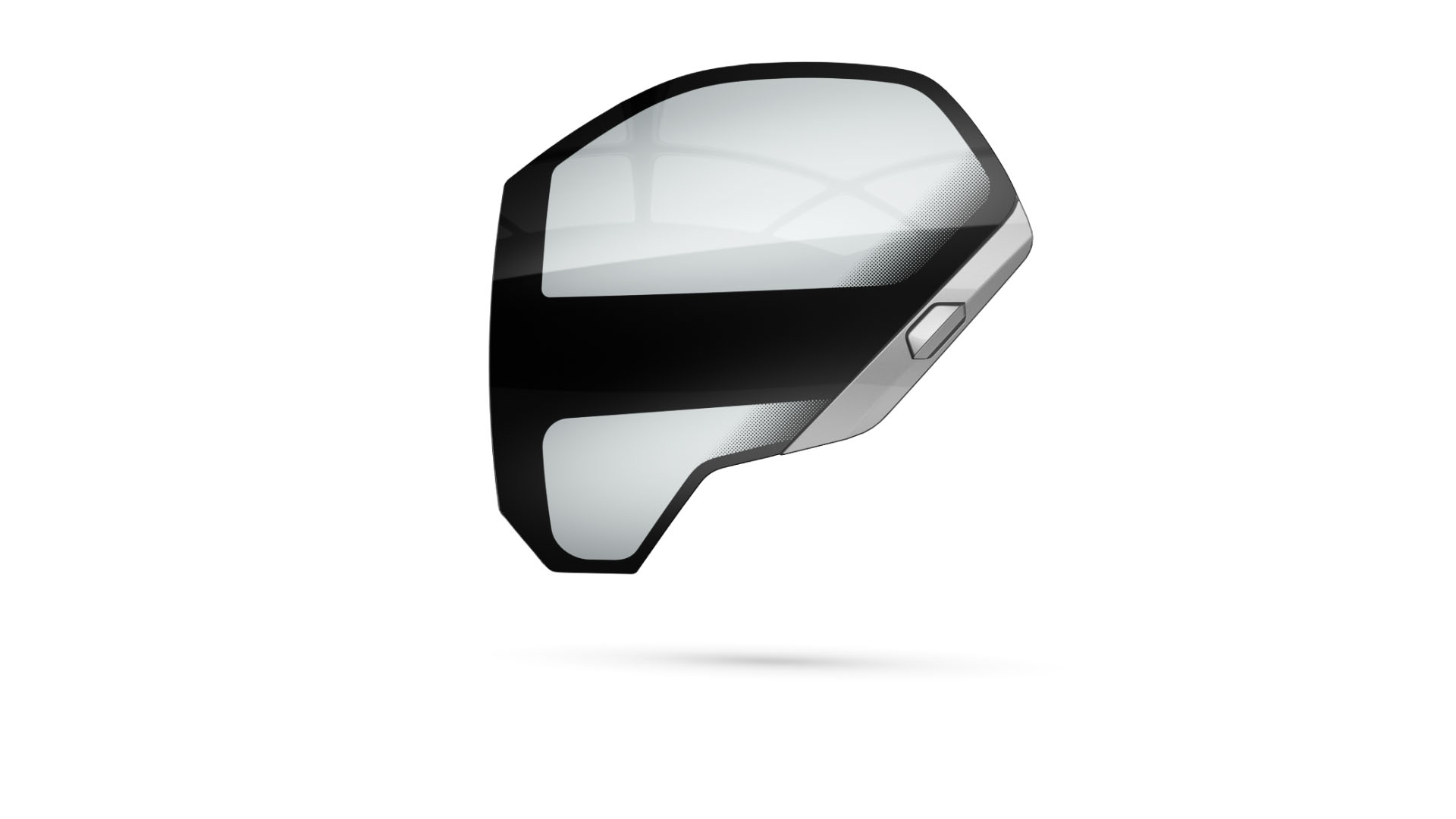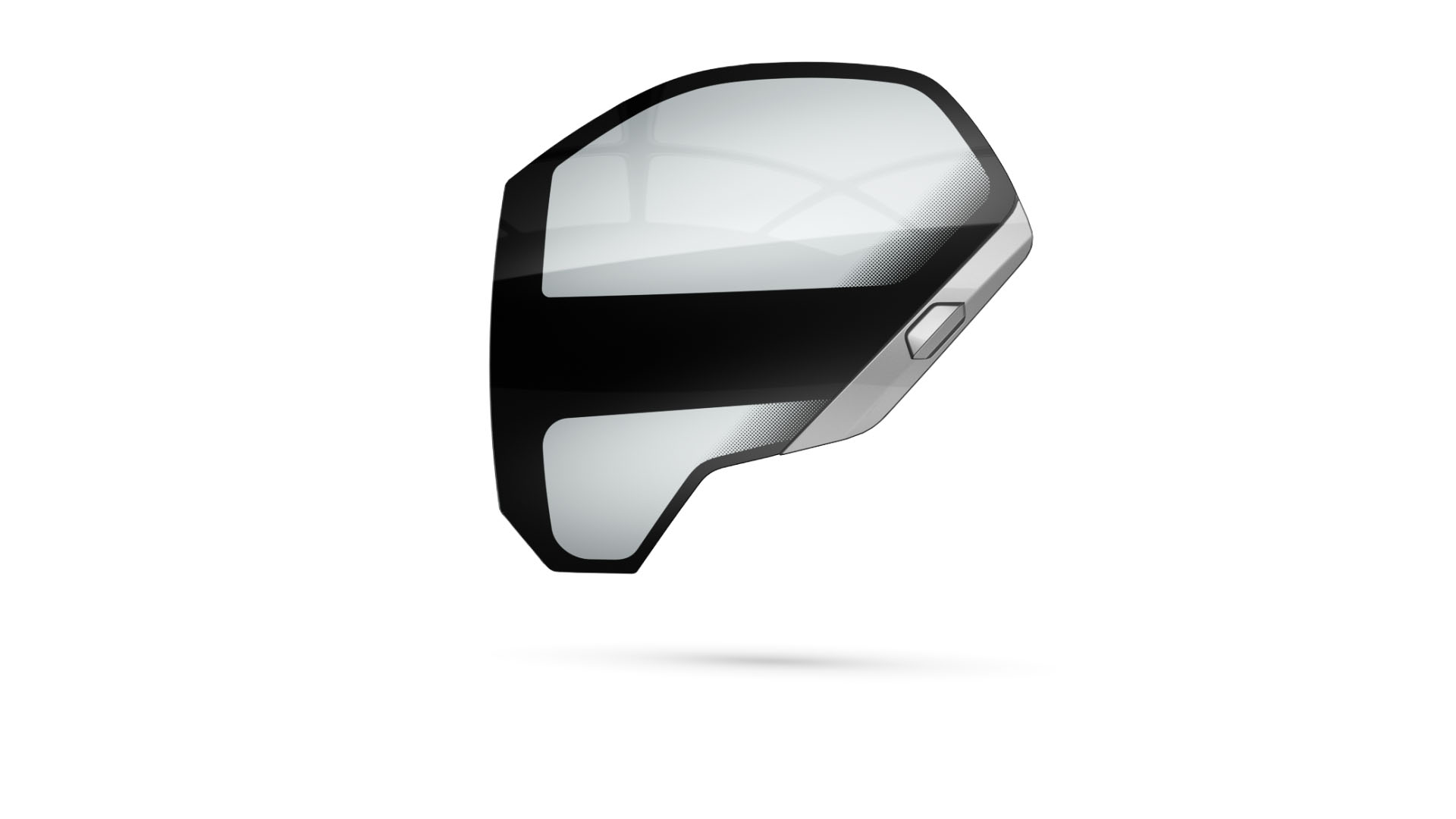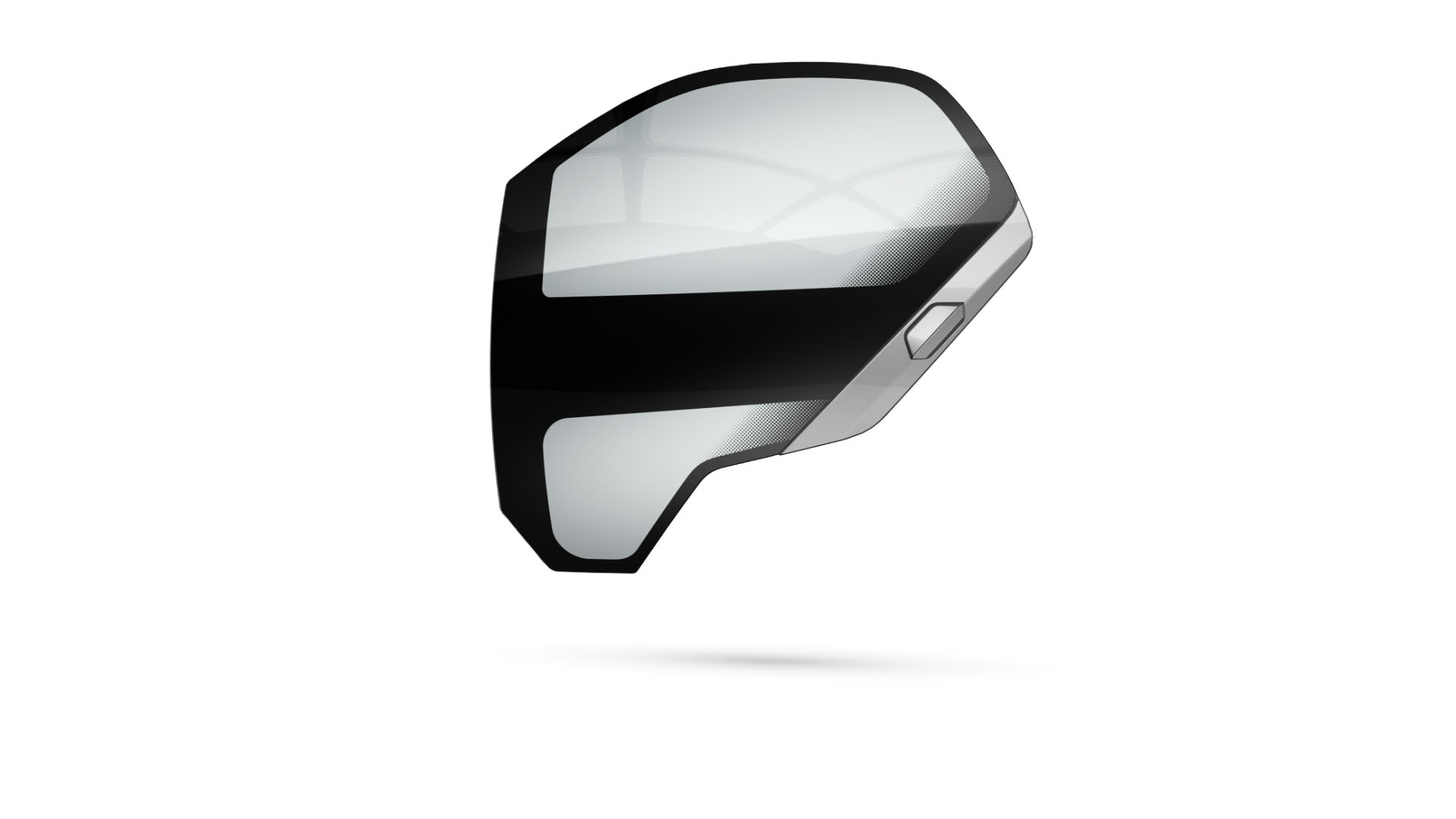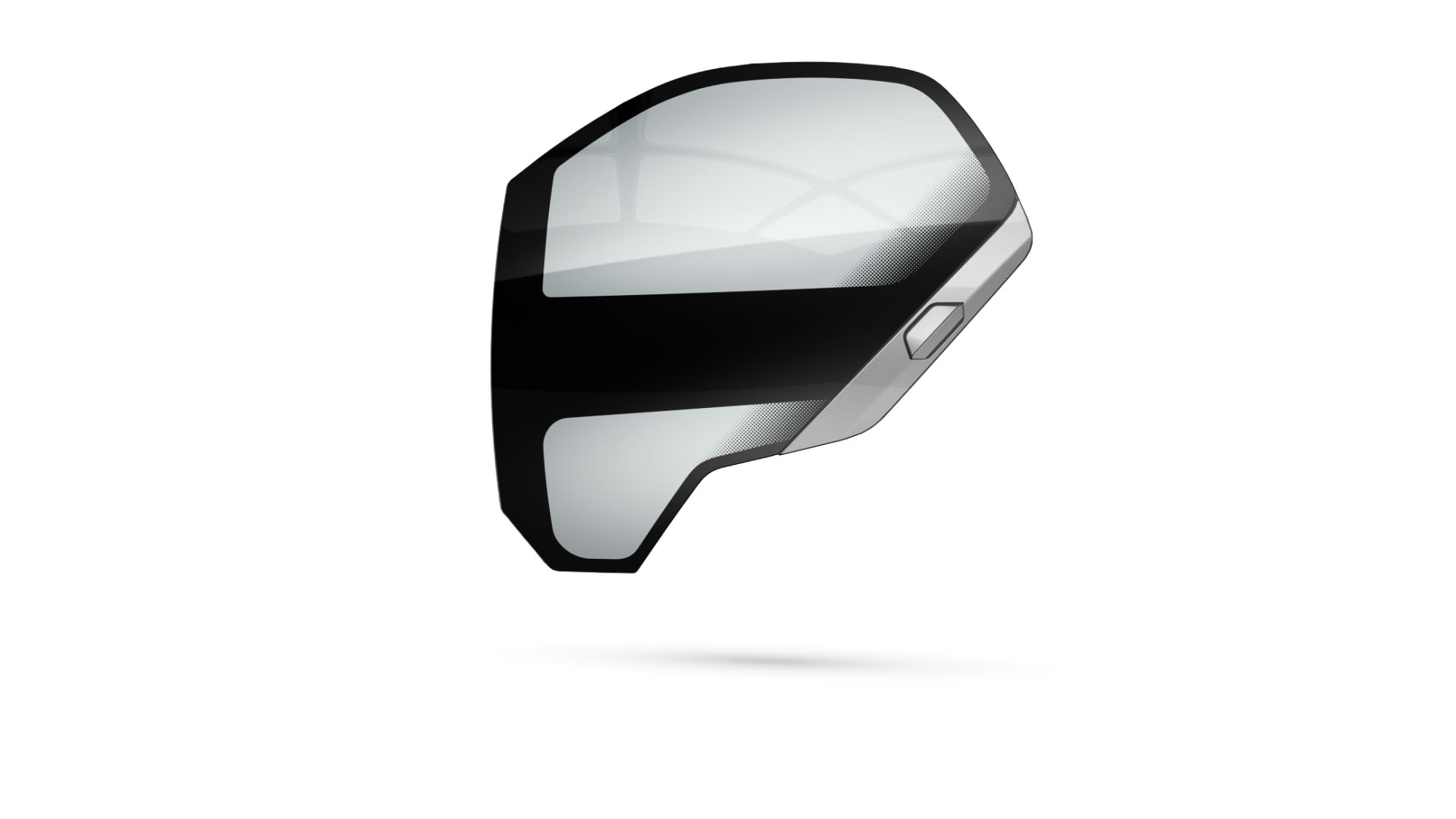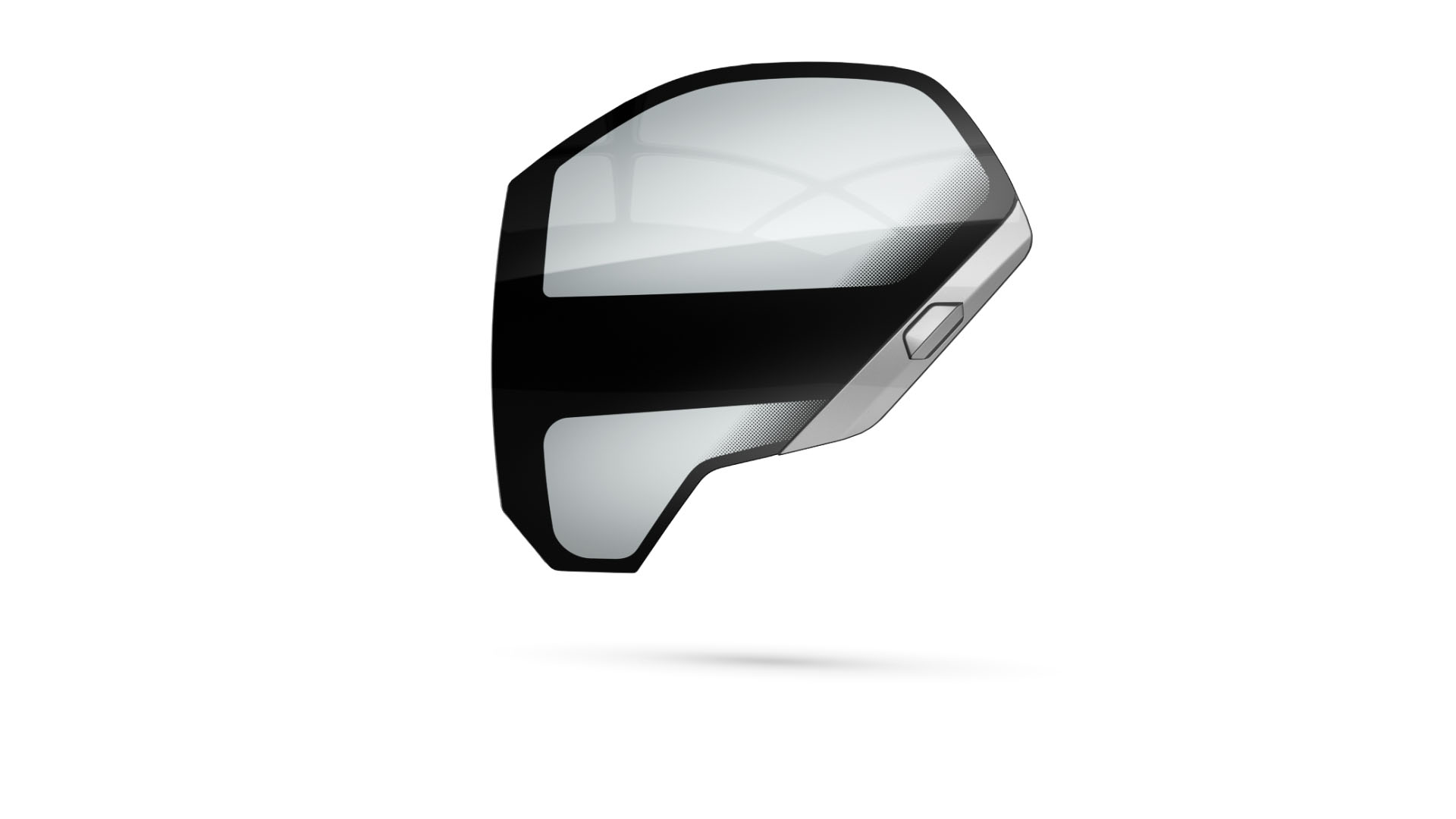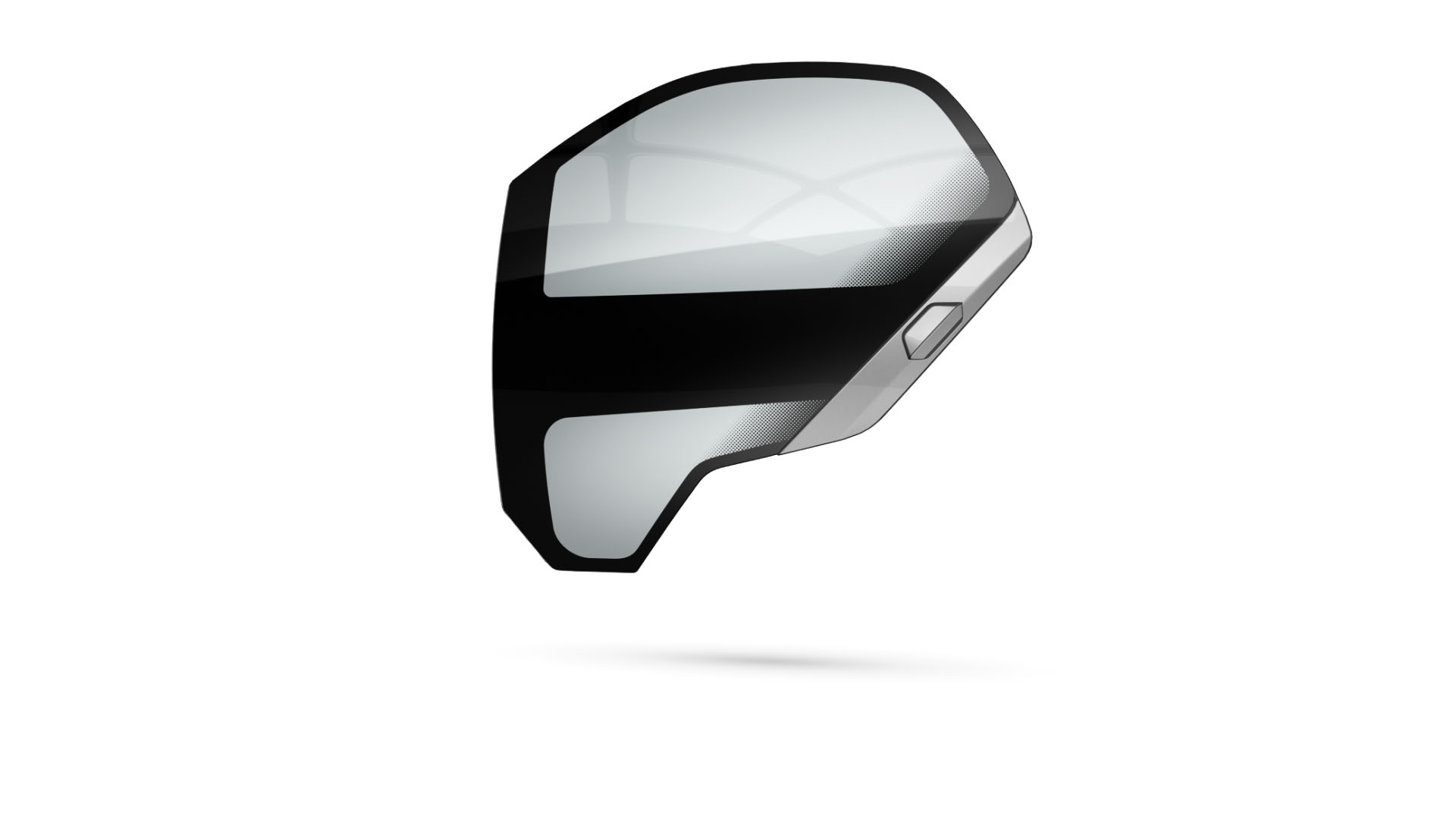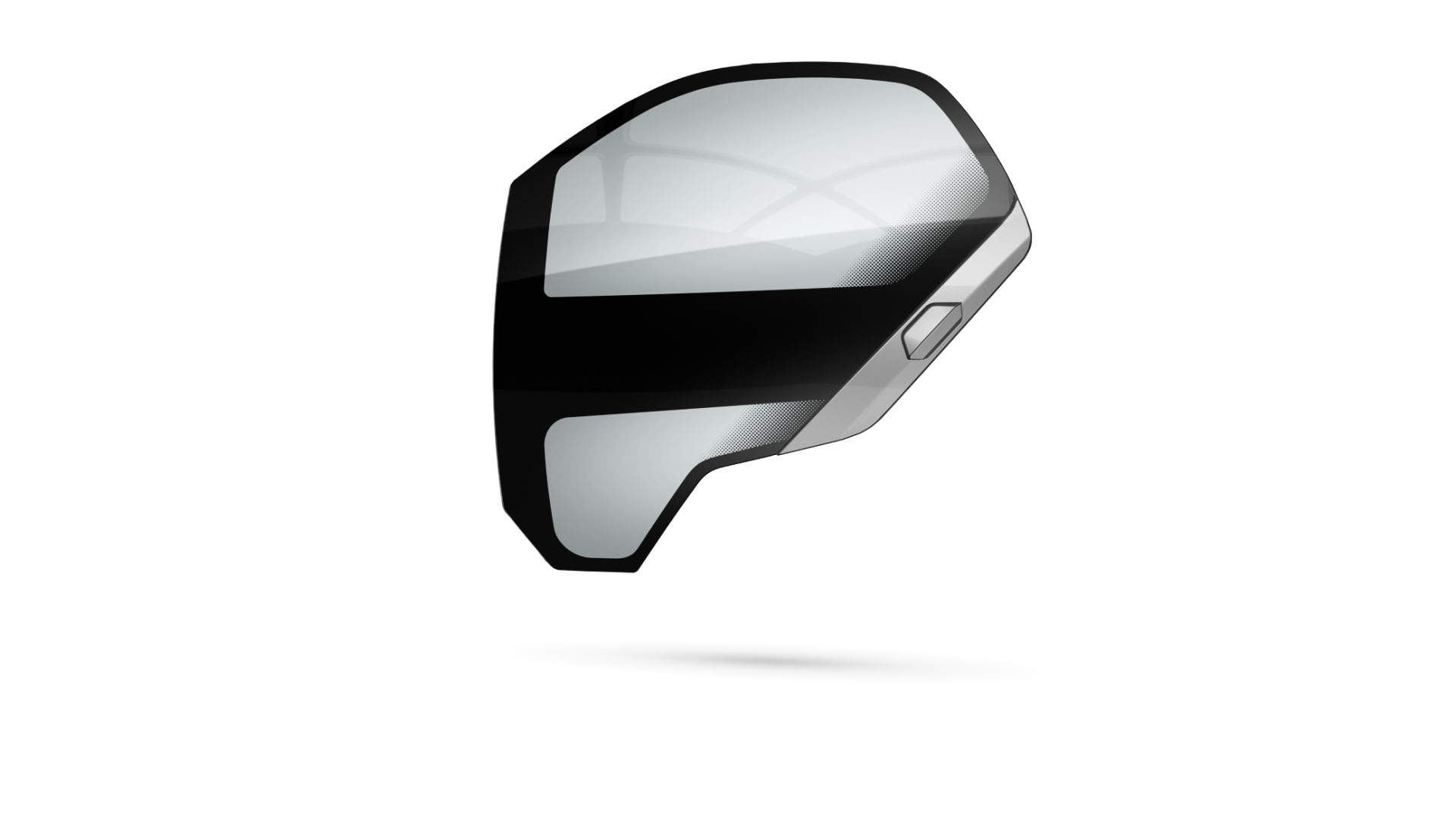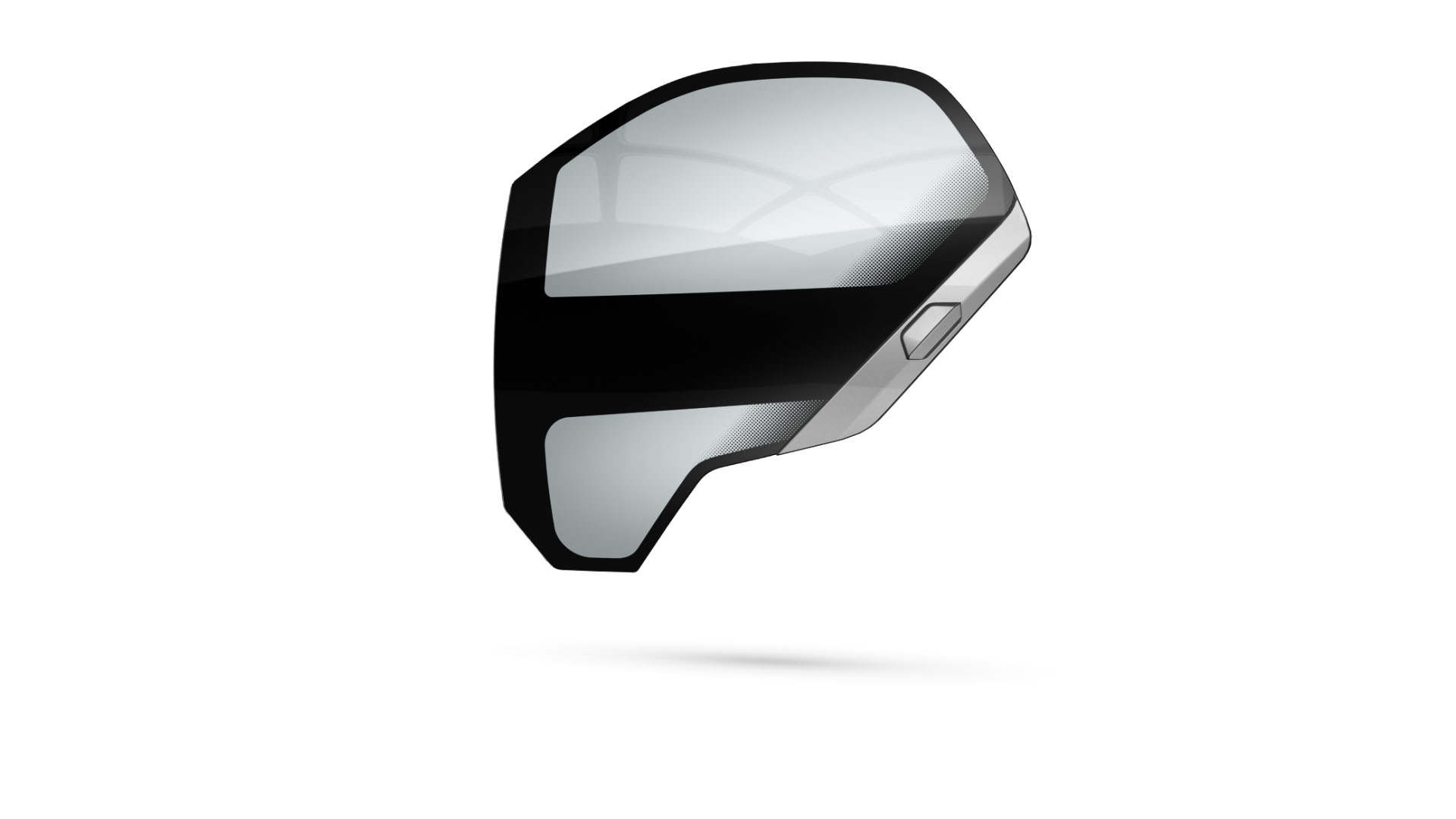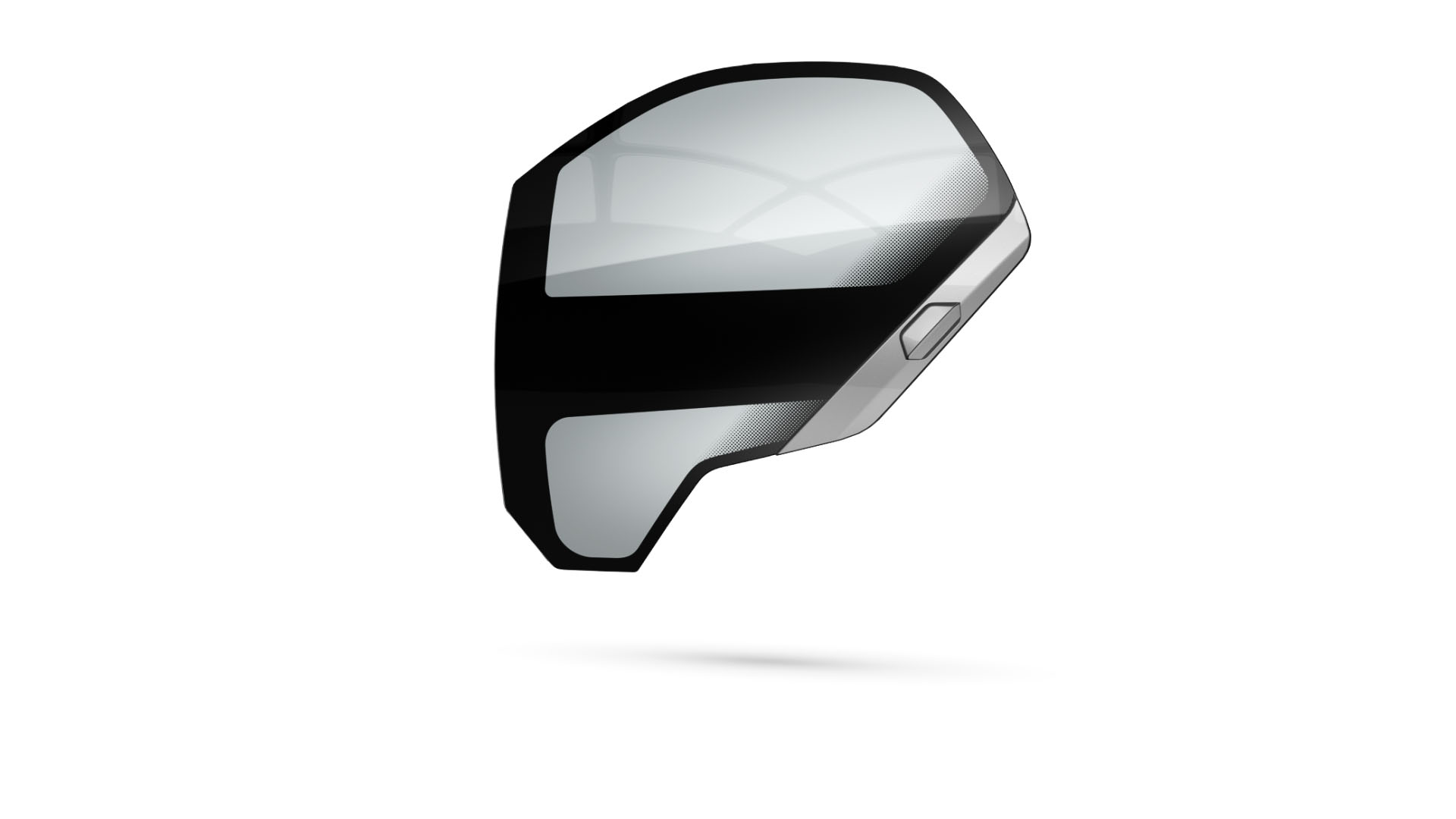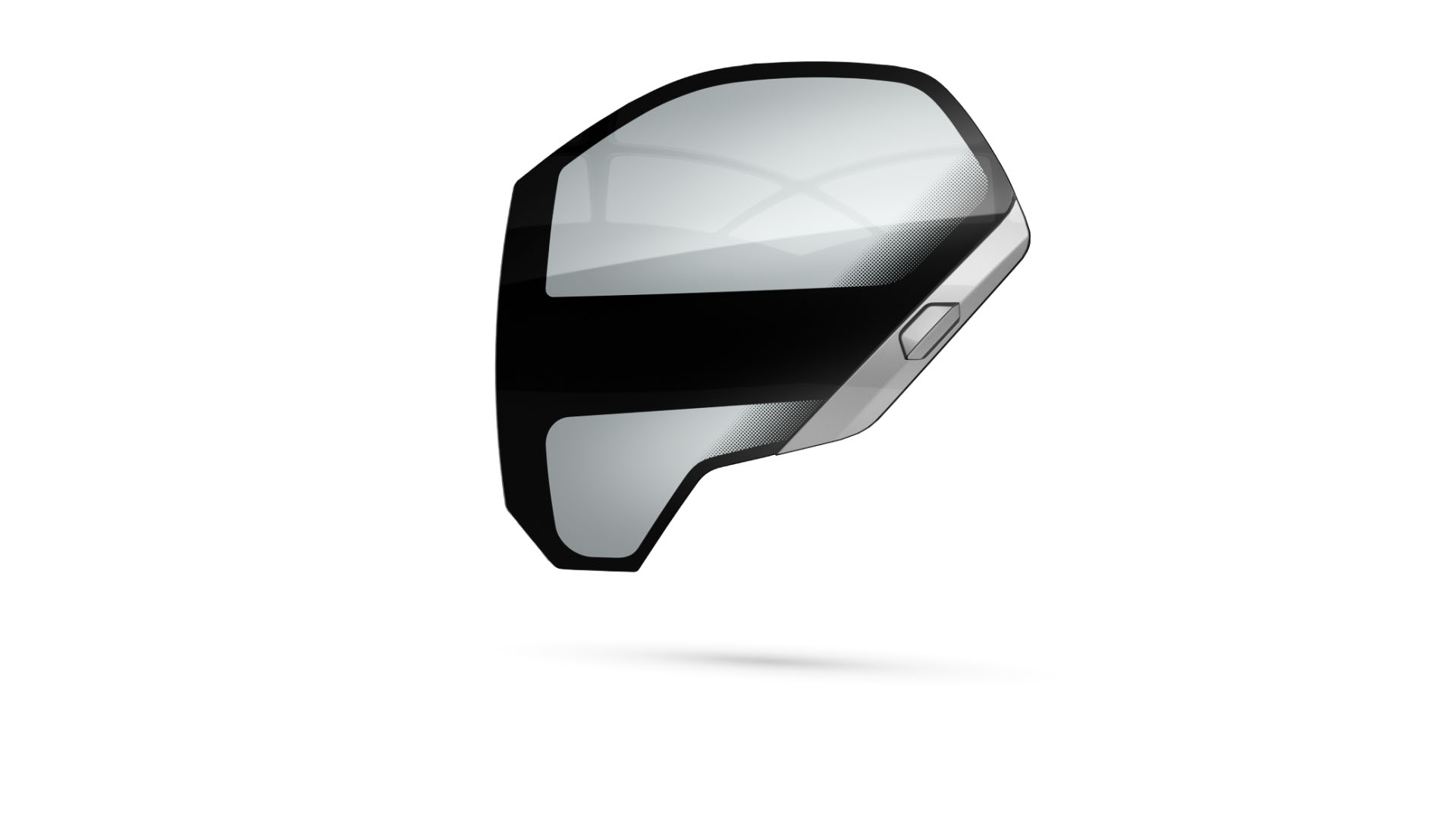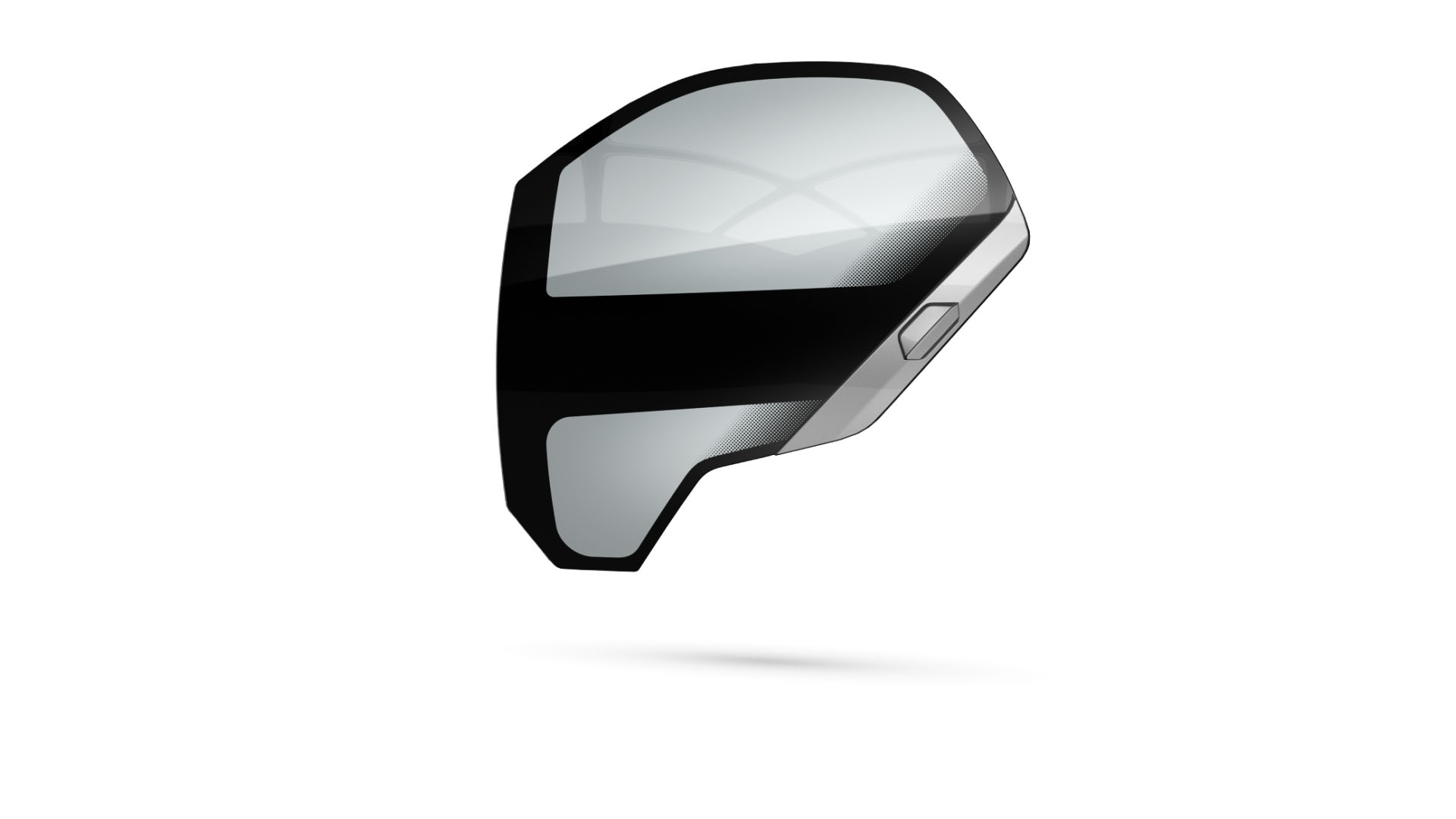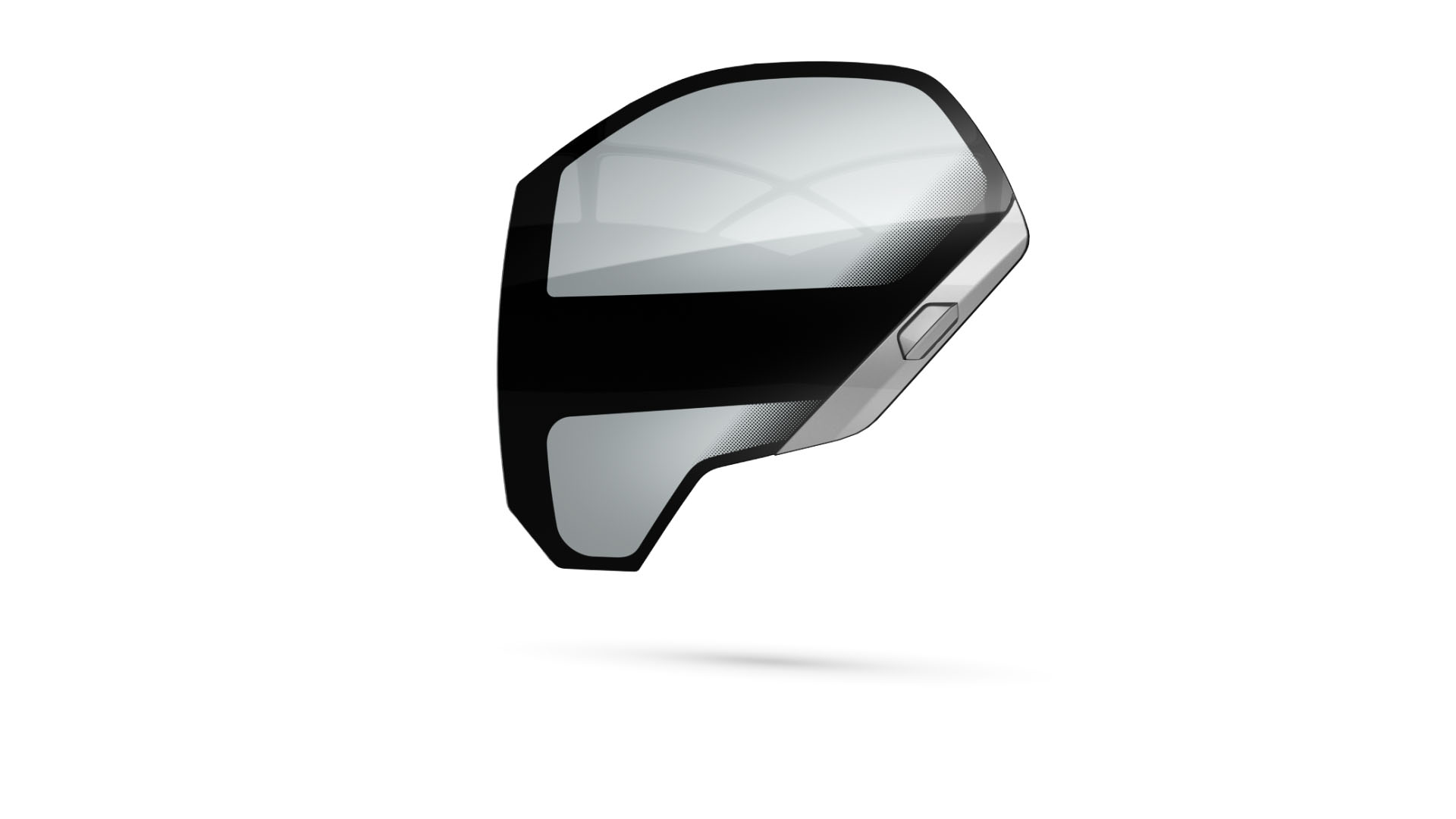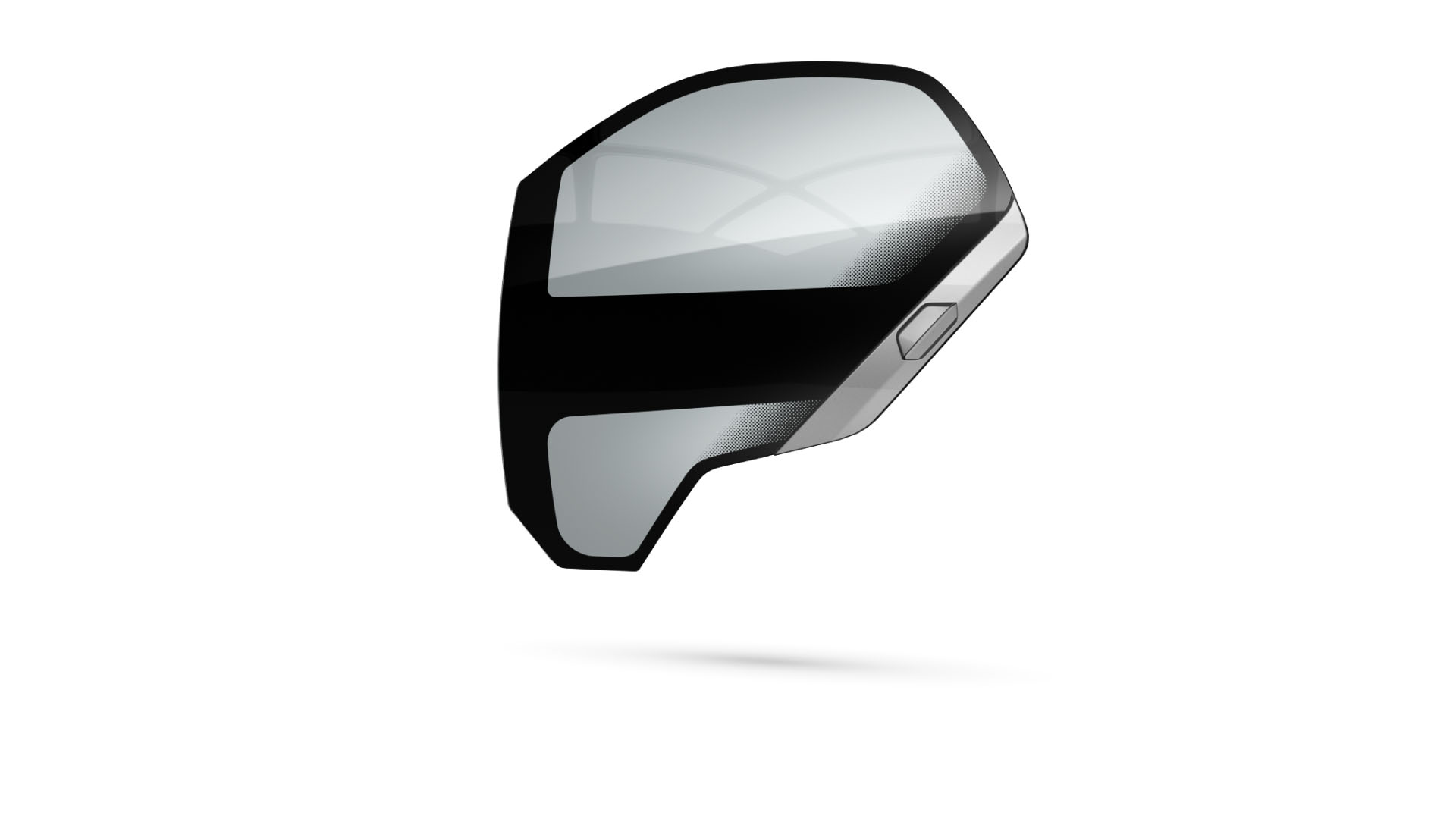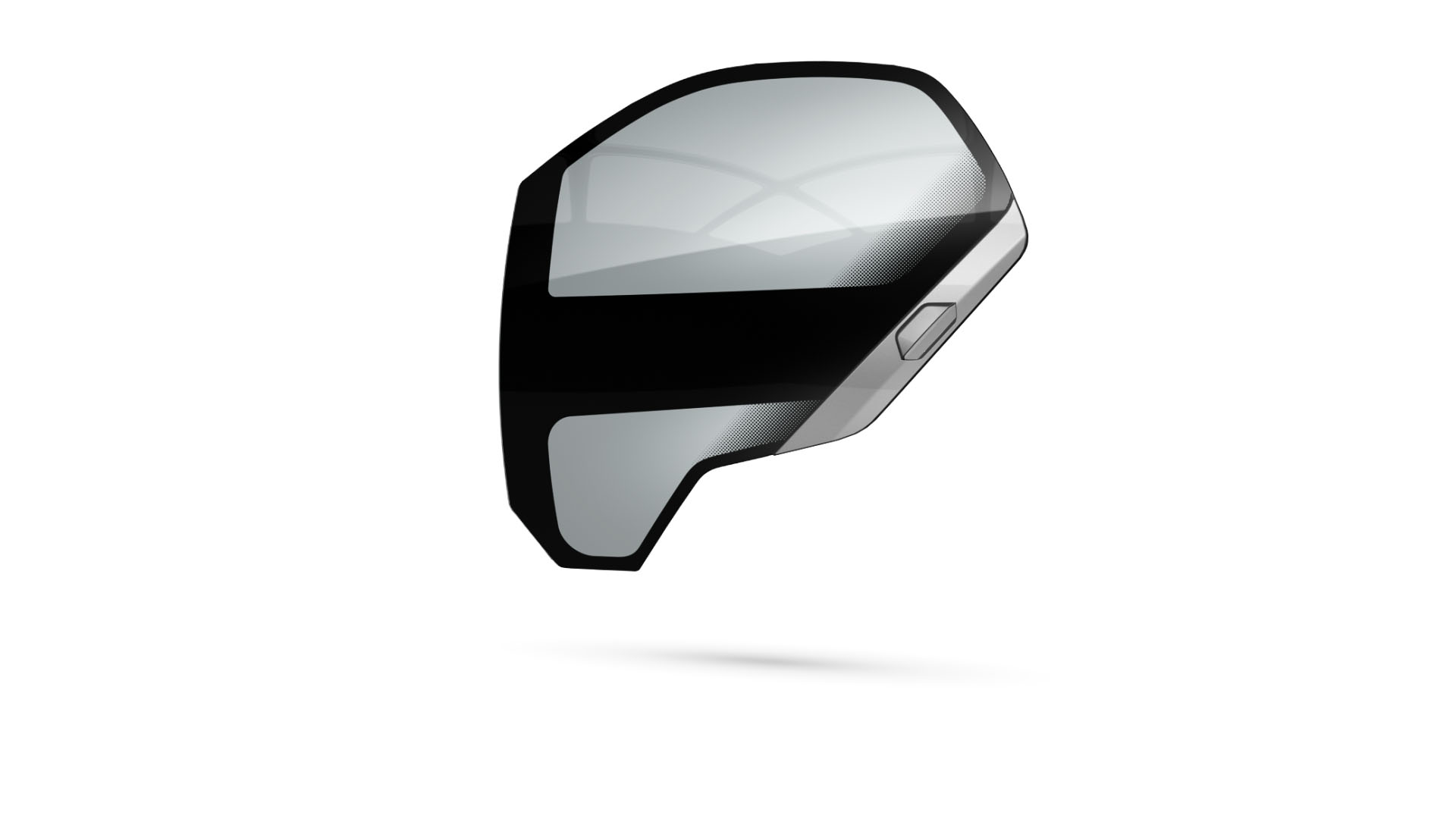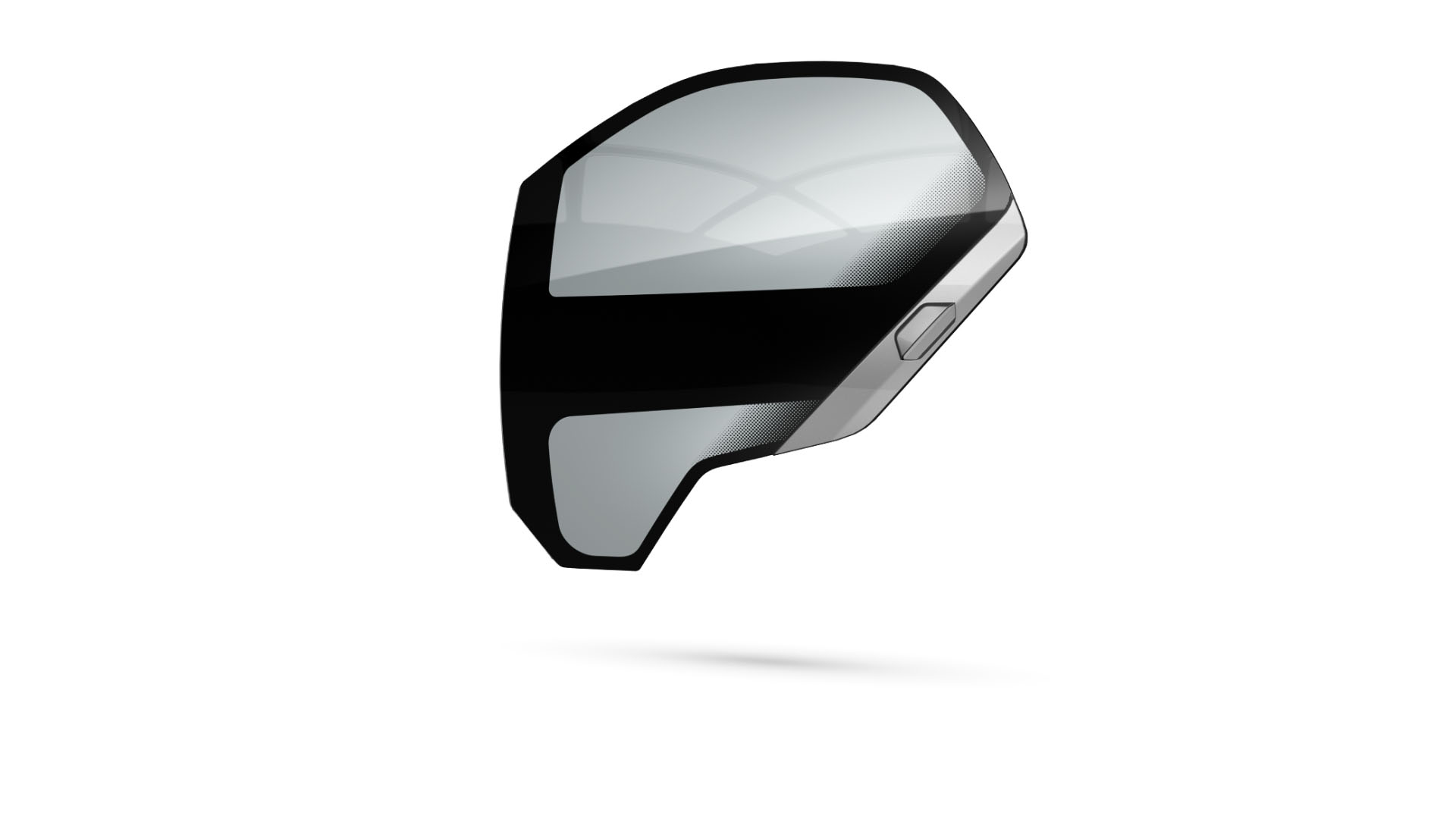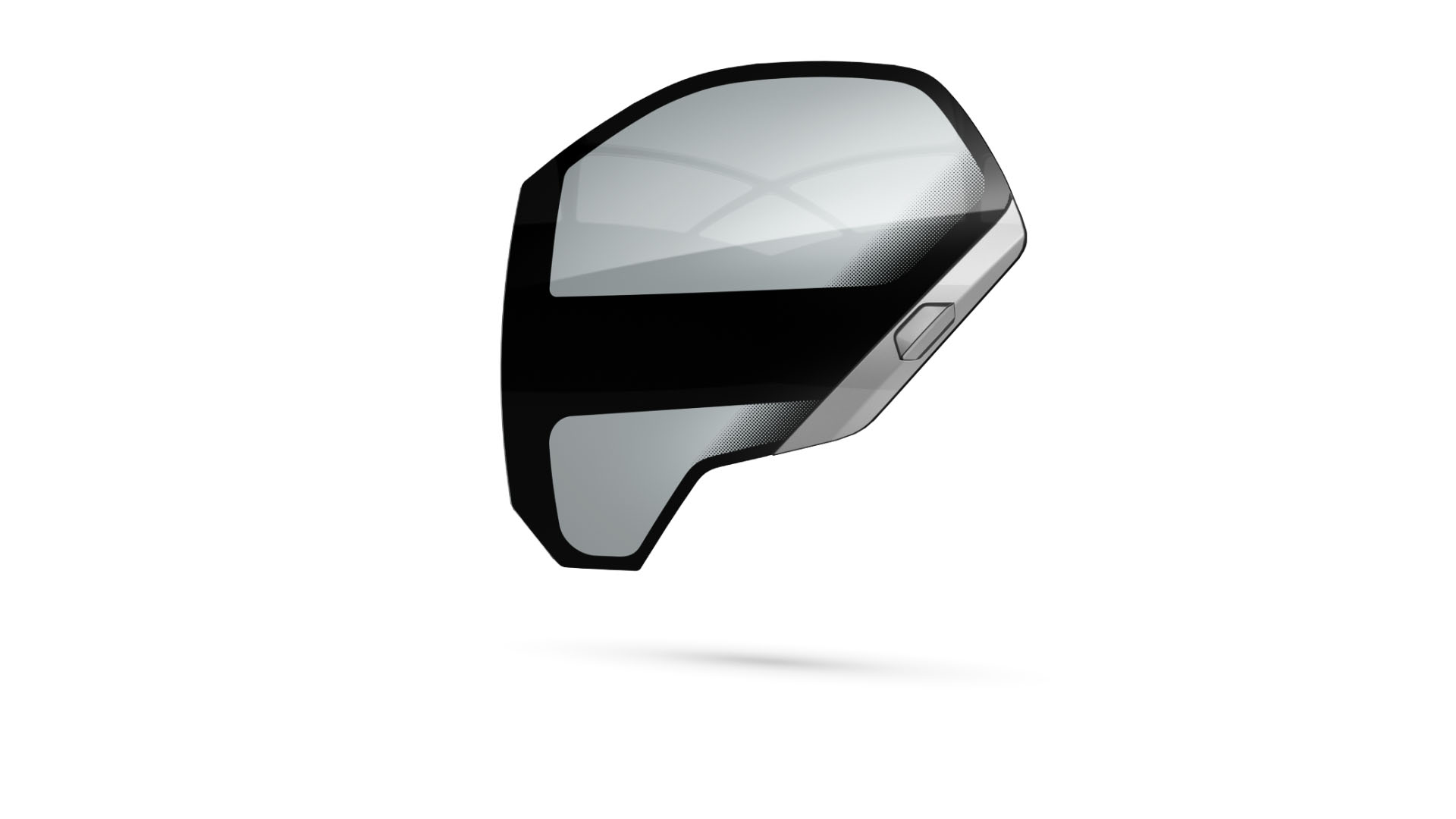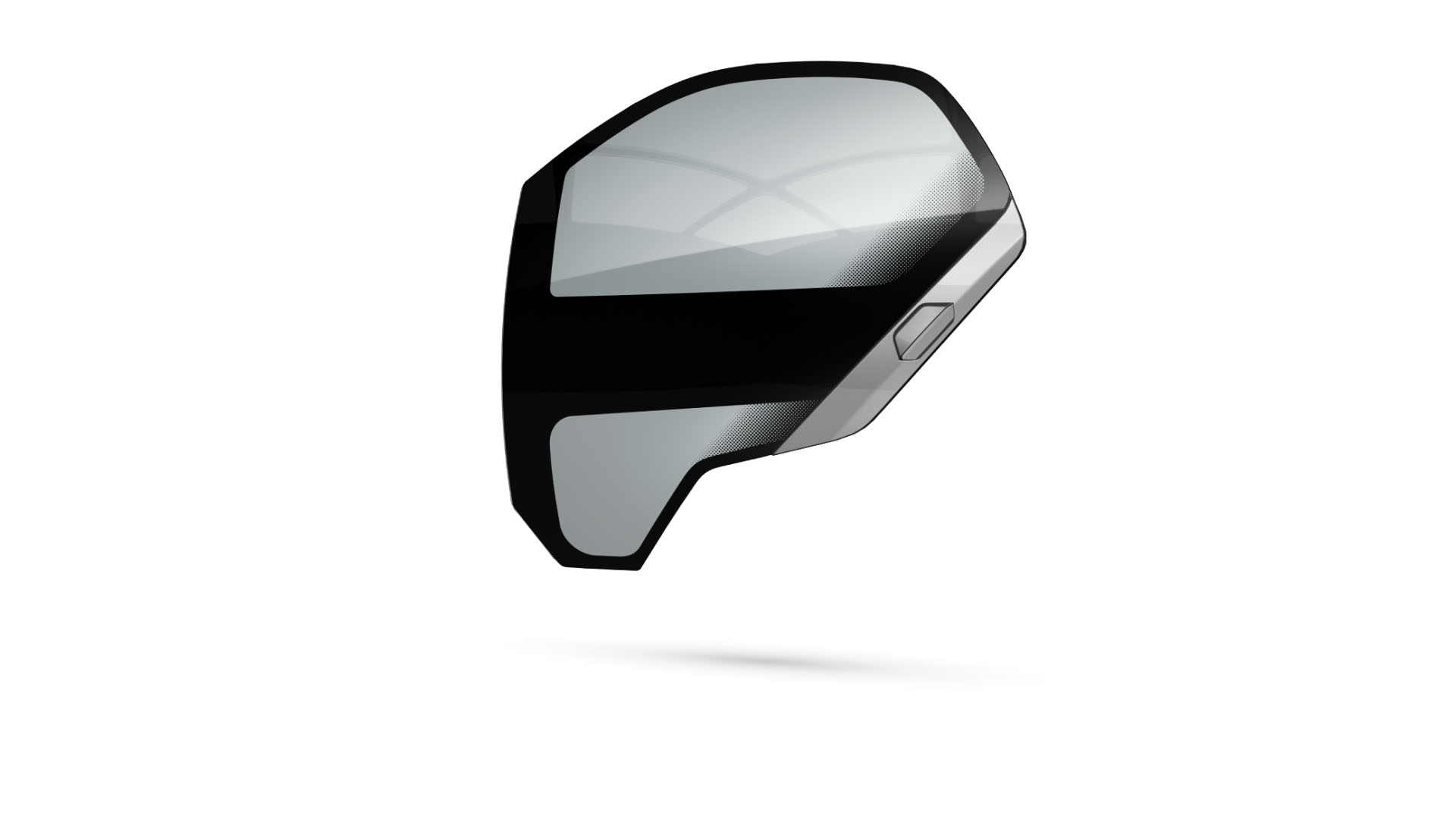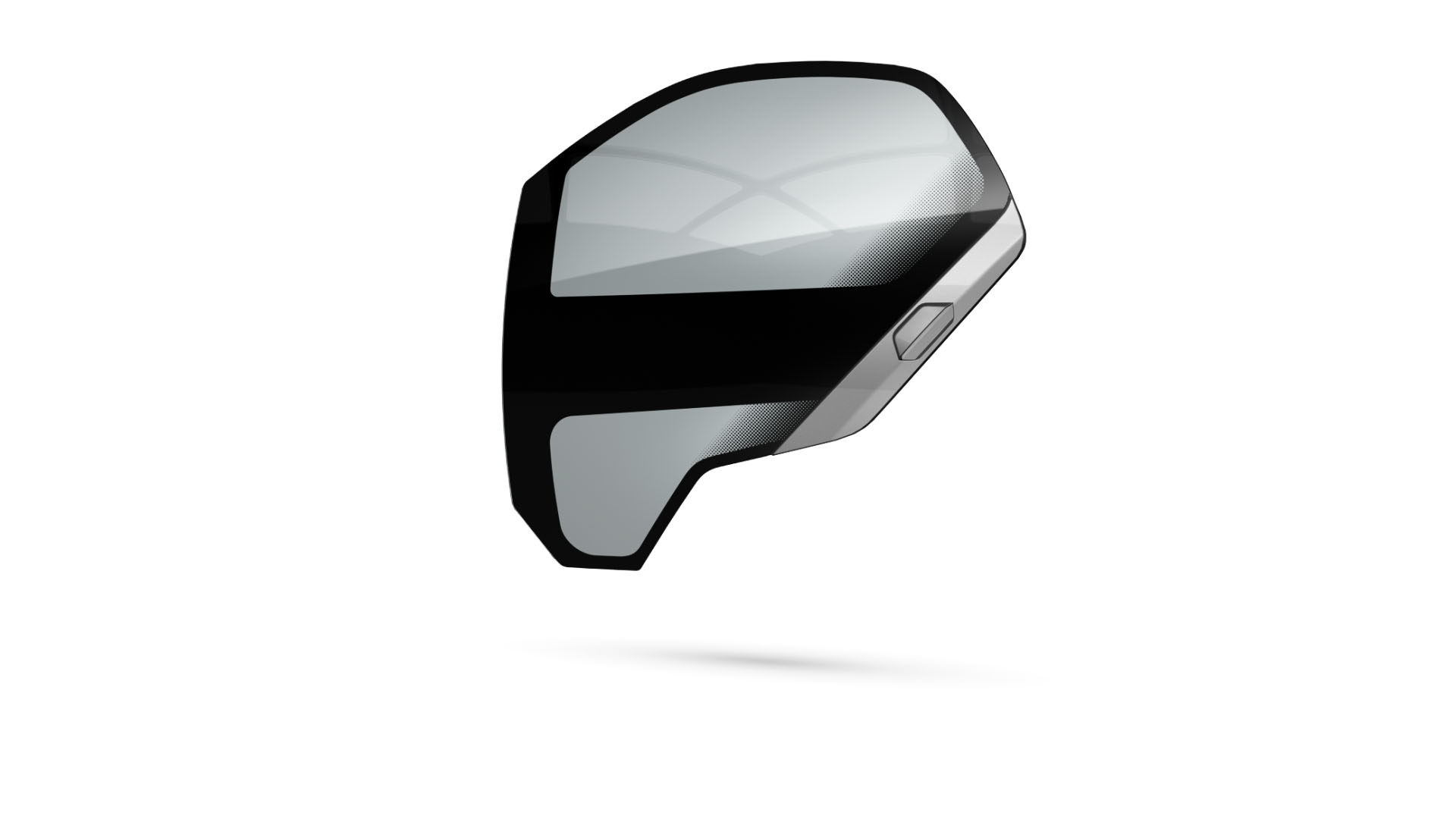 Breakthrough Design
Engineering
The elegantly crafted glass doors are designed to blur the line between interior and exterior— to make this design possible we have created process breakthroughs in precision-forming and integrated assembly.

The single sheet of 3D tempered glass is also structurally reinforced with high-performance thermoplastic composites for outstanding impact resistance, adding strength and durability. These measures make Eli ZERO's signature frameless doors to appear as light as air.
See More With 270°.

Experience an openness unlike any other interior, with a 270° expanded viewing angle.

Just Hit Cruise.

Cruise control allows you to adjust your speed, sit back and drive stress-free.

Flip a U-ey.

Engineered to be nimble— a mere 24 ft turning circle to easily turn-around or to snag that perfect parking spot.
HOP-N-GO
Driving, simplified. Just hop in and go. Driving an EV should be as
intuitive as using a toaster, and should never feel like maneuvering a
heavy industrial machine. Be light, drive ZERO.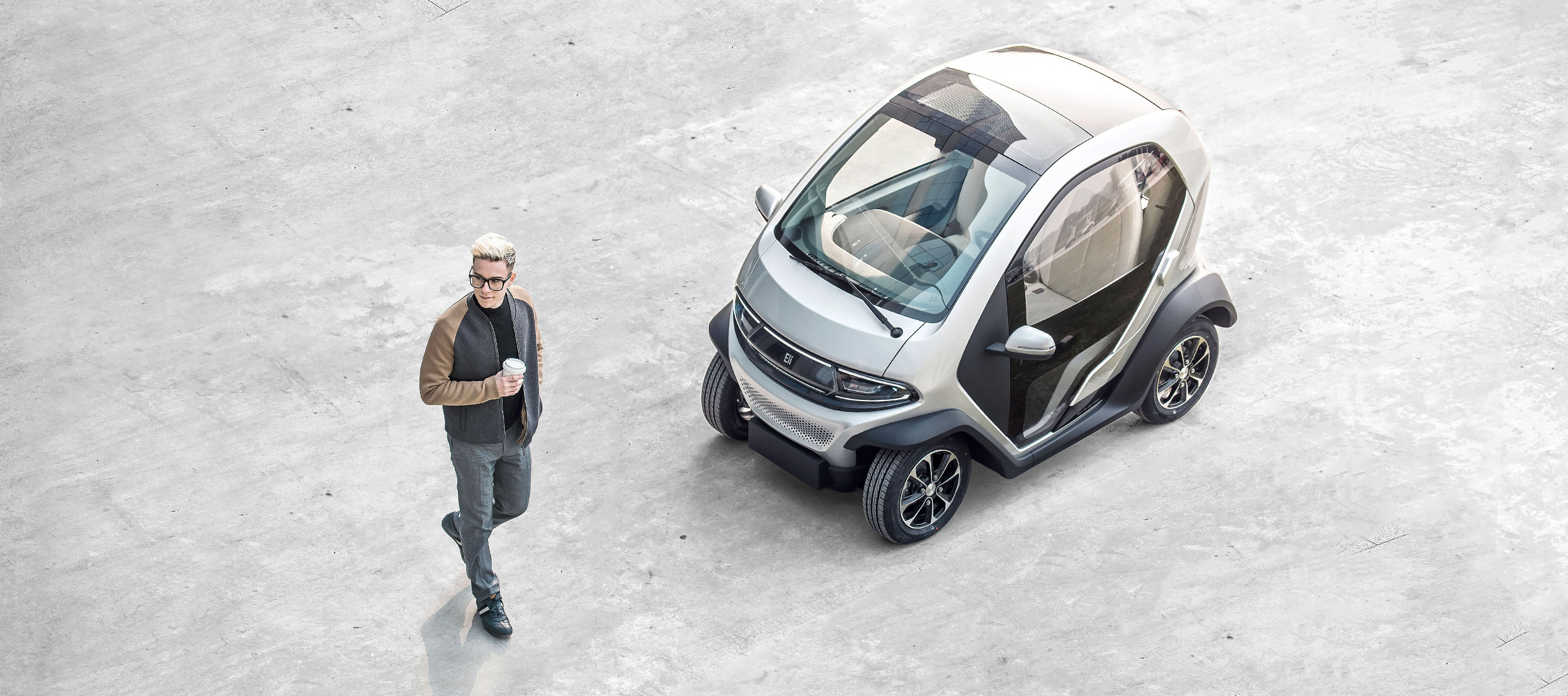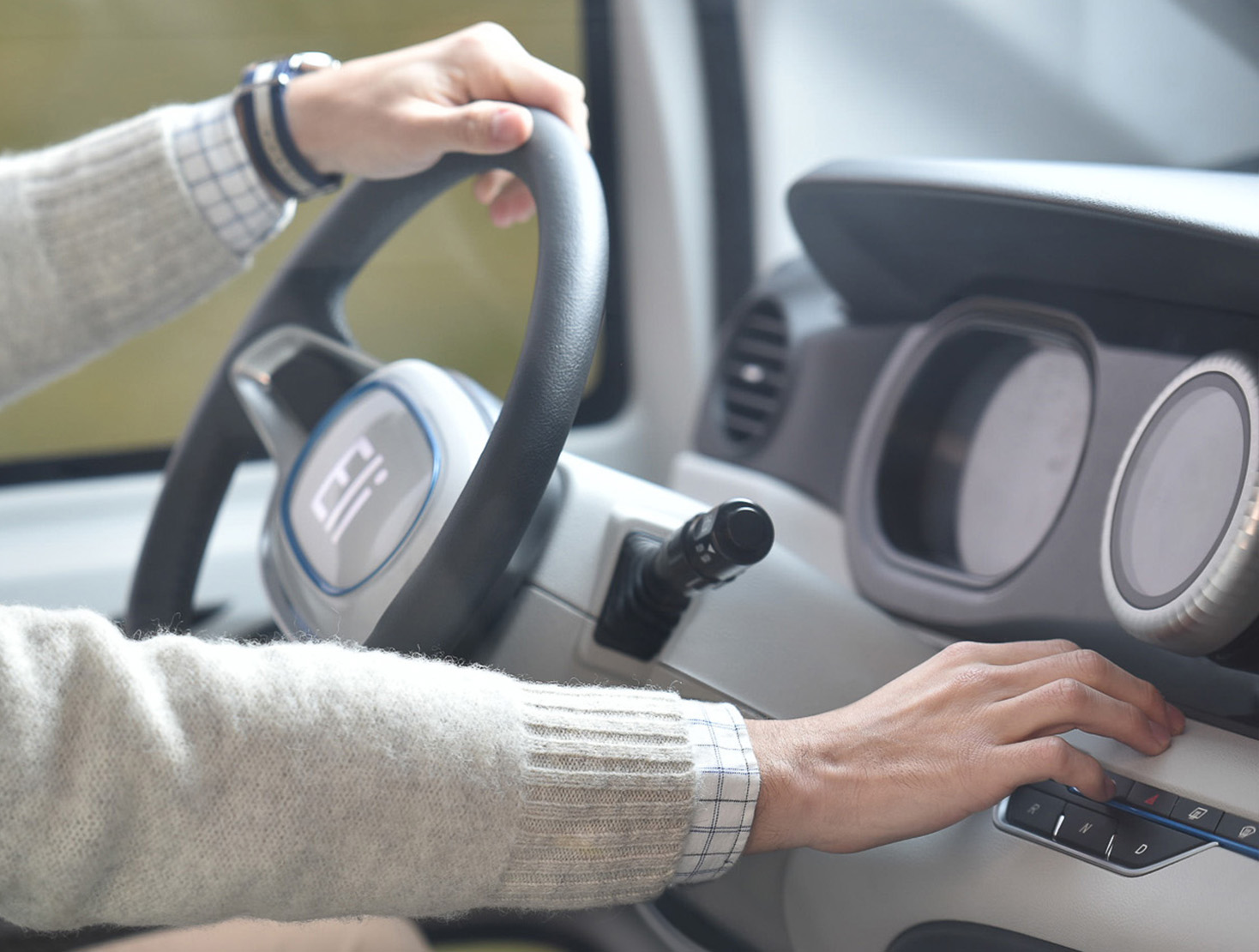 Driver Proximity Detection
for Rapid Entrance
ZERO sense your location, analyze your movement and intent to automatically unlocking the door when you are approaching. ZERO also knows when you are entering the vehicle, and will pre-start the system in the background, so you are ready to go.
Press to Start
Just one simple press, then you are free to go. It's as easy as that.
Auto-hold
With EMB (Electromagnetic brakes), ZERO automatically brake when you release the pedal. So, even if you are on a slope you can just stop to park, EMB will automatically brake and secure the vehicle.
No More Slammed Doors
Even the lock is smart. It will automatically tuck in and lock the door if it is not closed all the way. Phew.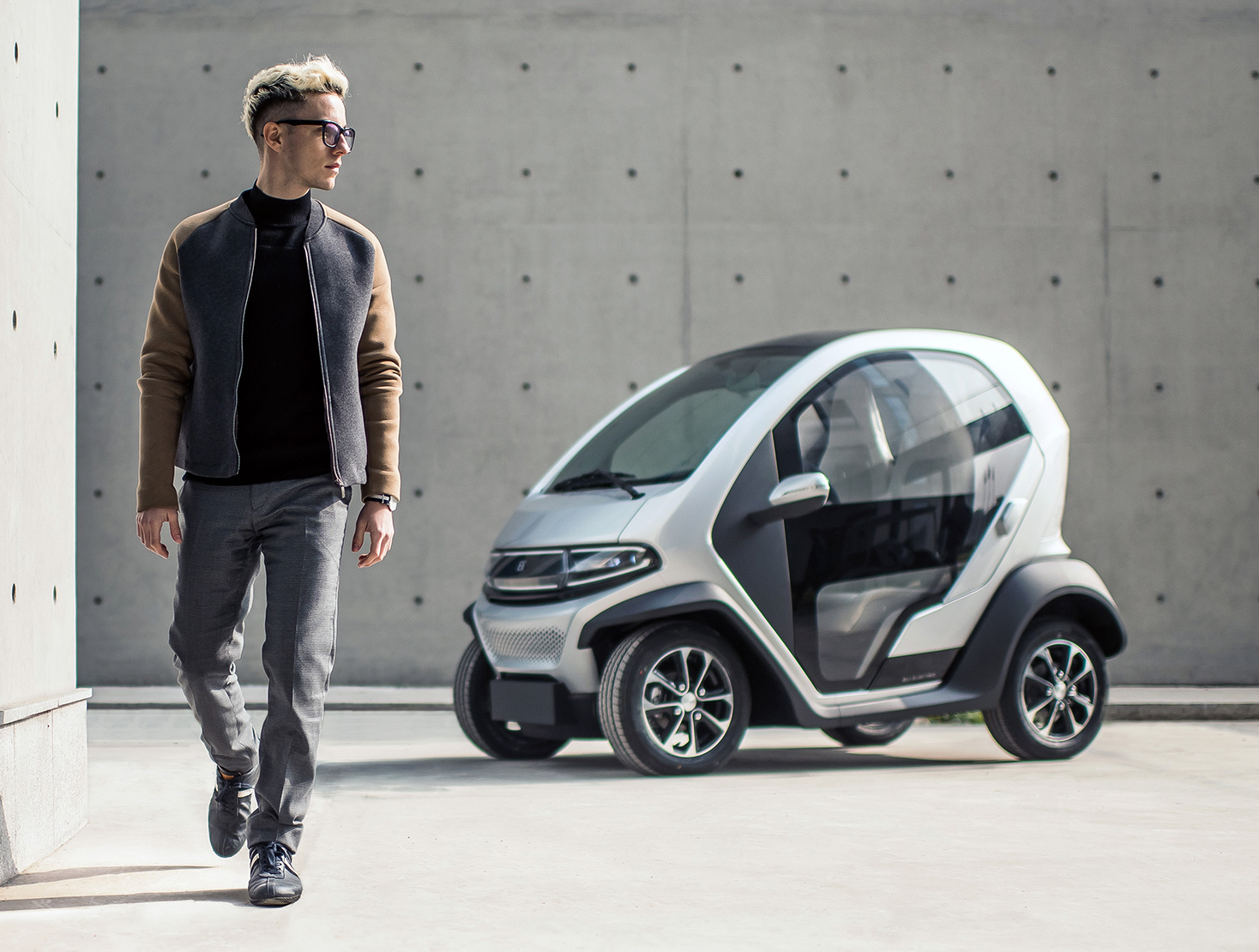 IMMO 4.0 Engine
Anti-Theft Locking System
IMMO 4.0 technology utilizes random password generator technology to produce almost impossible to crack secure passwords, encrypted with information processing and multiple password settings, to protect your ride.

Leading Battery
Safety Standards.
13 battery safety technologies for all around protection and longer lifetime. Feel safe and confident driving ZERO.

Brake and Energy
Recovery Systems
Responsive BERS improves vehicle maneuvering and improves driver's safety during braking. The system automatically recollect energy under deceleration to improve energy efficiency and mileage.
Redesigned dashboard
experience
Twist and press, simple as that. ZERO's redesigned dashboard features an
ultra-intuitive experience by using a physical turn knob for it's control center.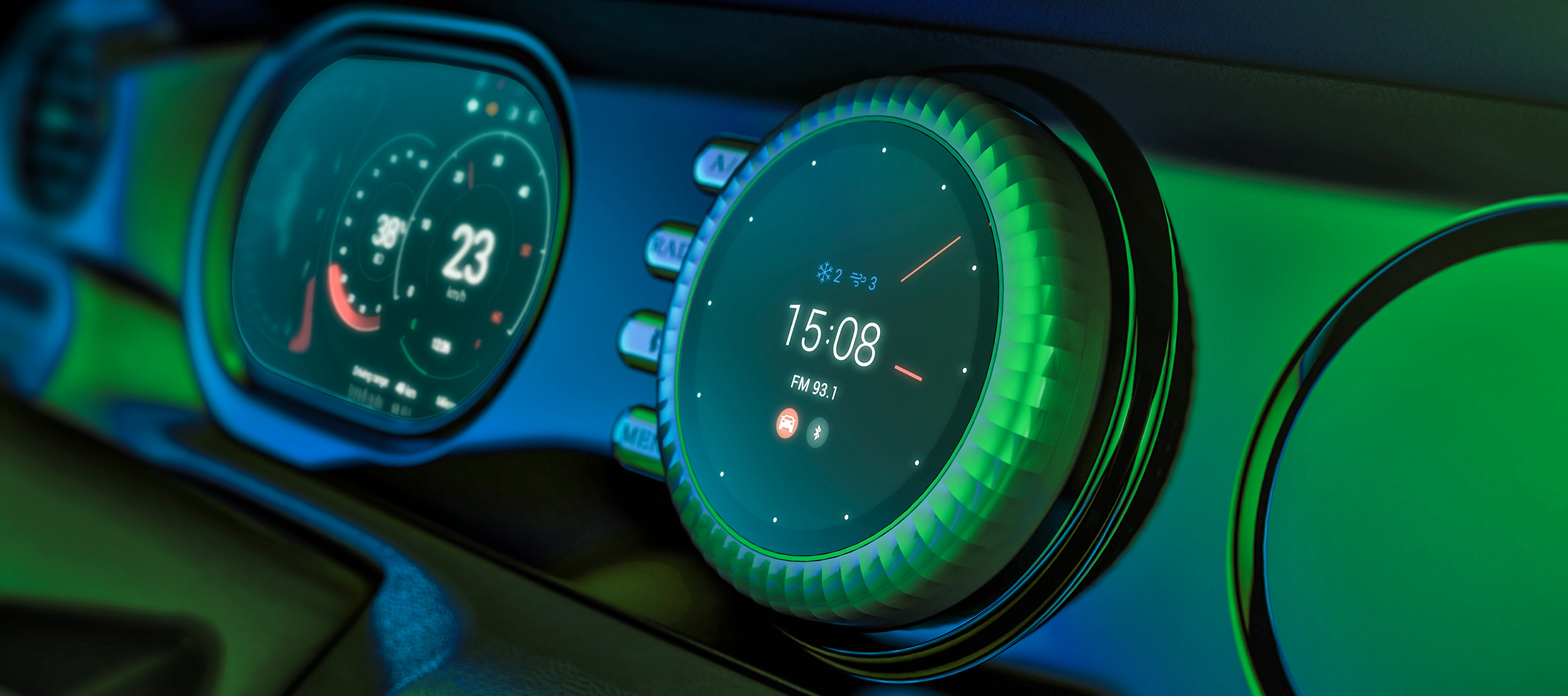 Simply Practical
When it comes to buttons and clicks, we believe less is more—Eli's central dial provide a smart and simple experience by focusing only on the essential features that really matter. Quickly accessible for ease-of-use and safety, we combined multiple features and controls into an intuitive central interface.
Speed
Adjustment

Bluetooth

Radio

Heat &
Cool AC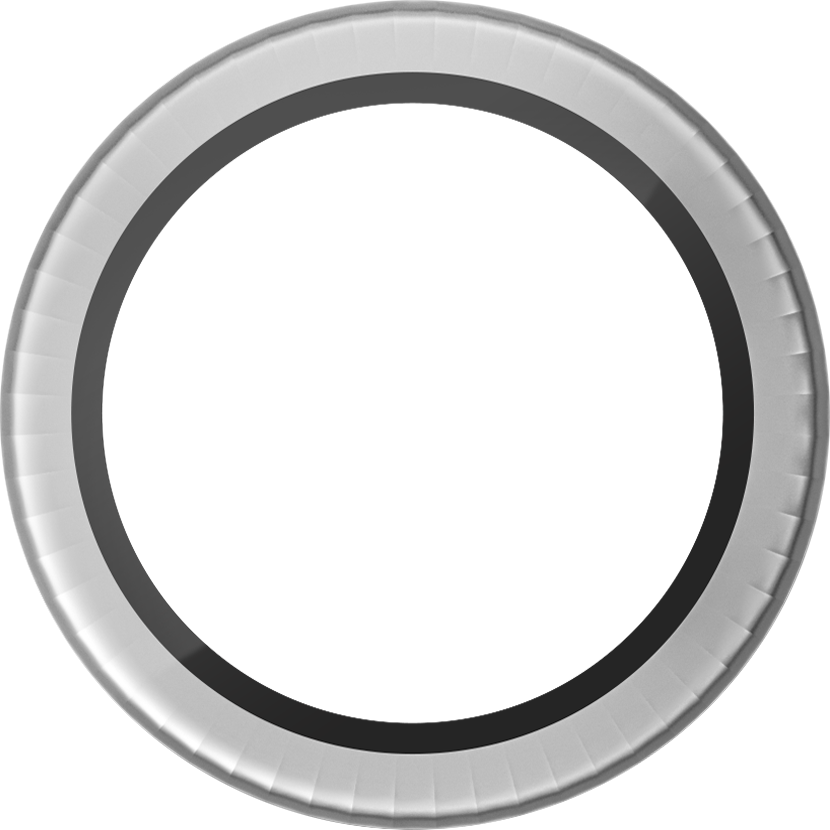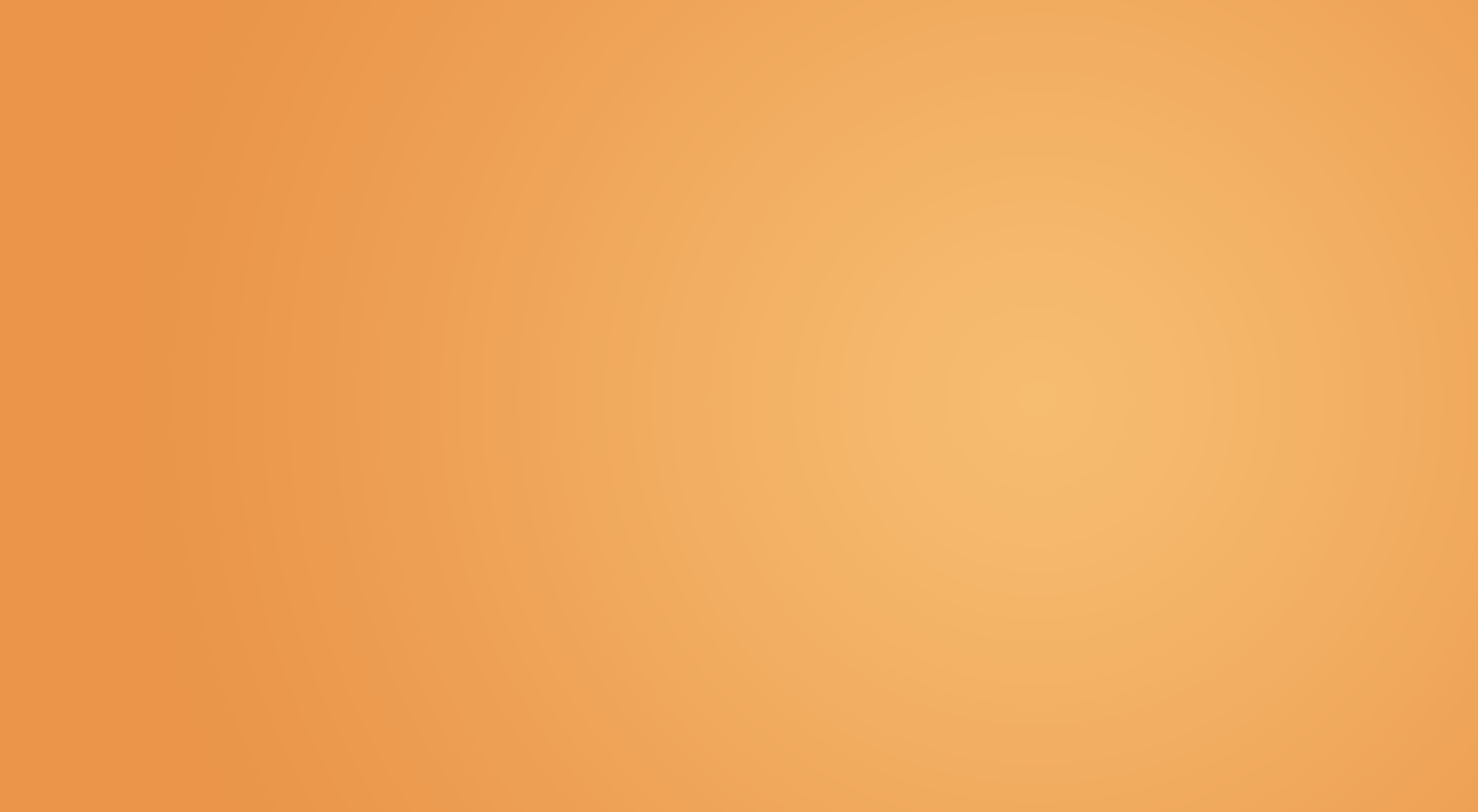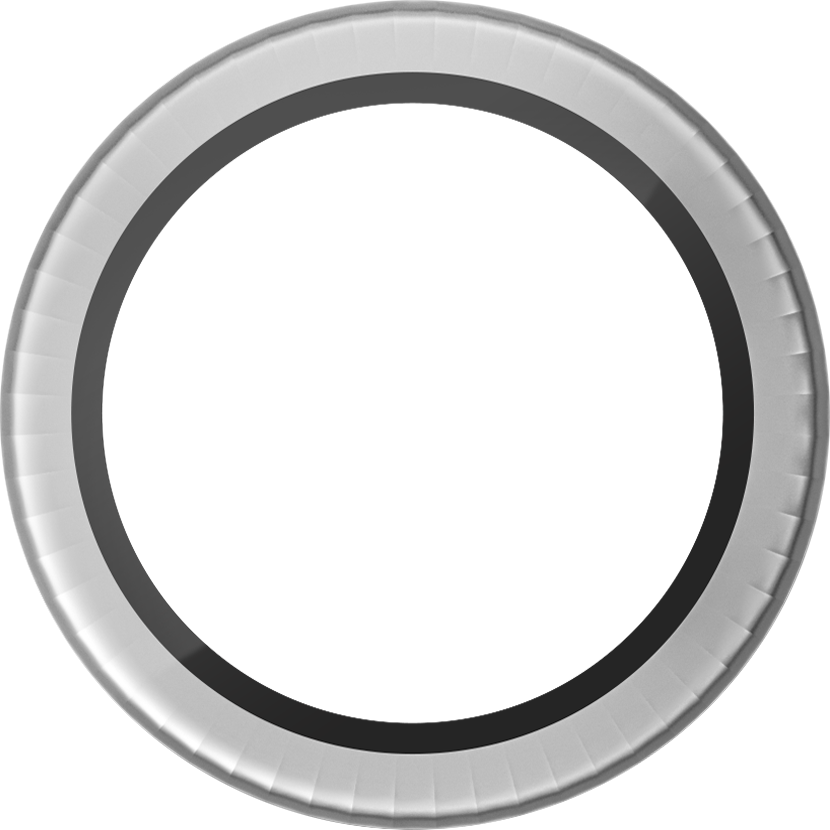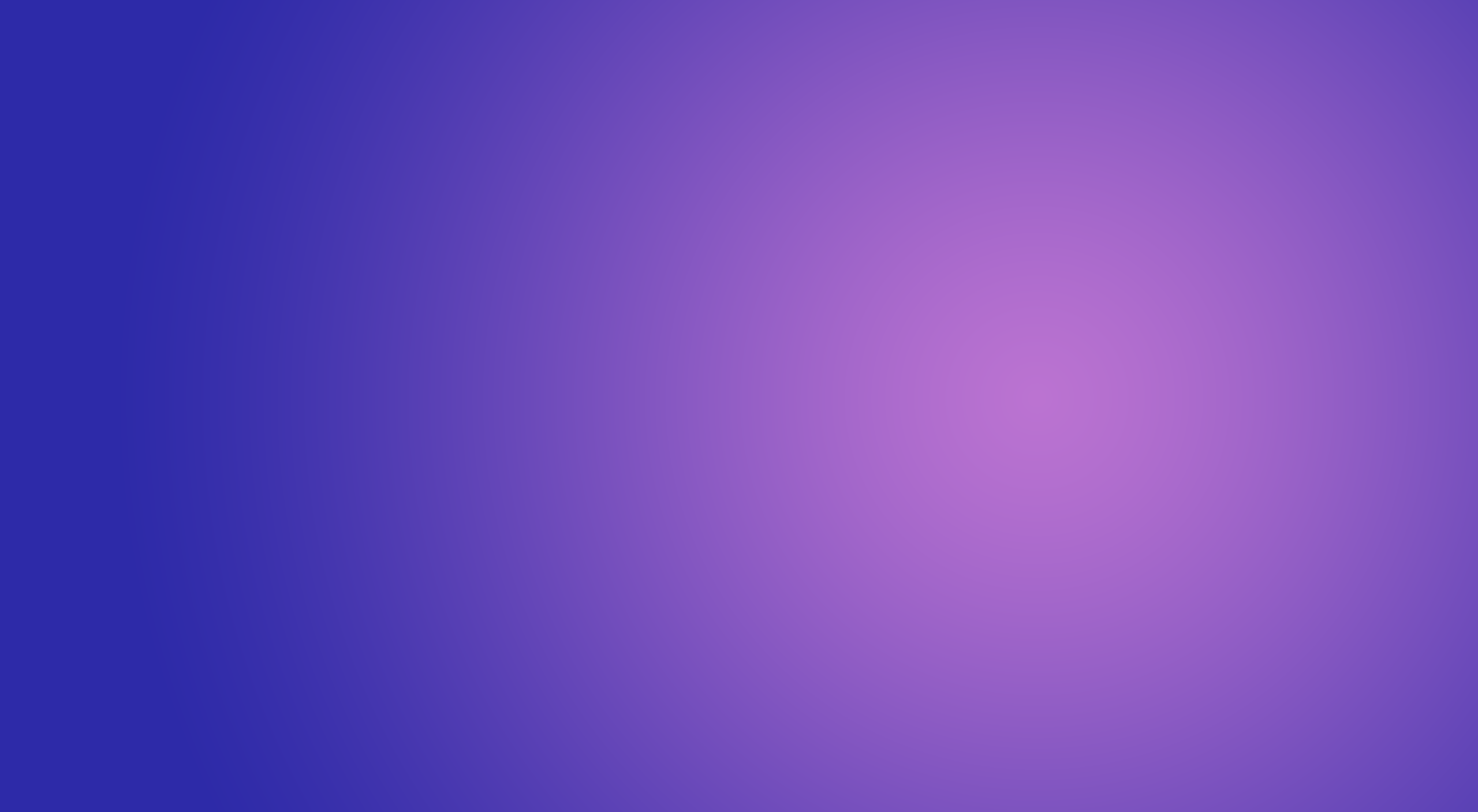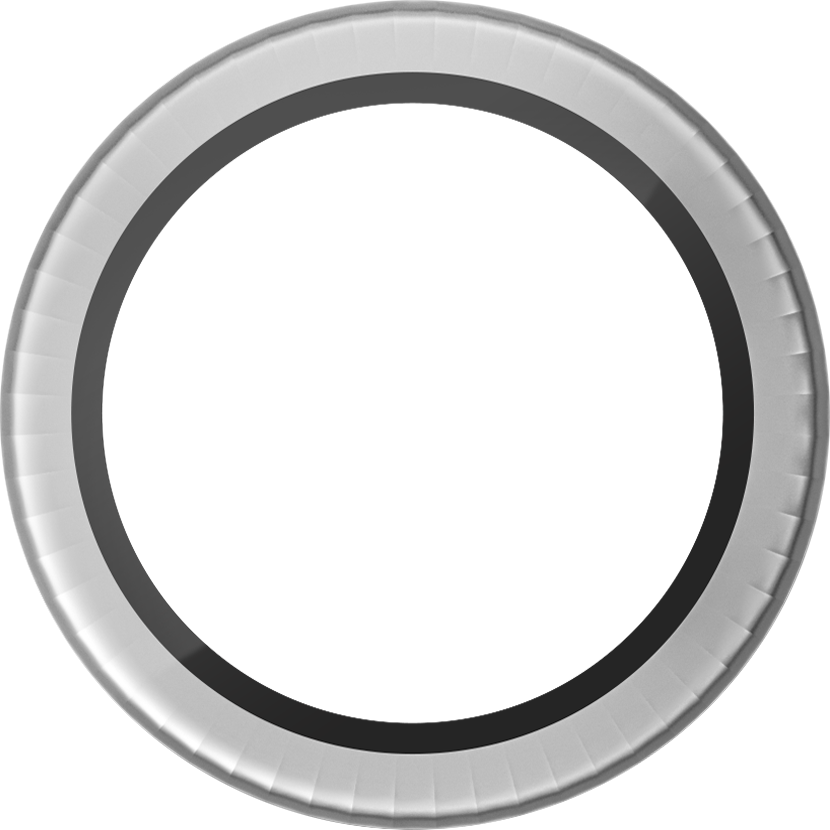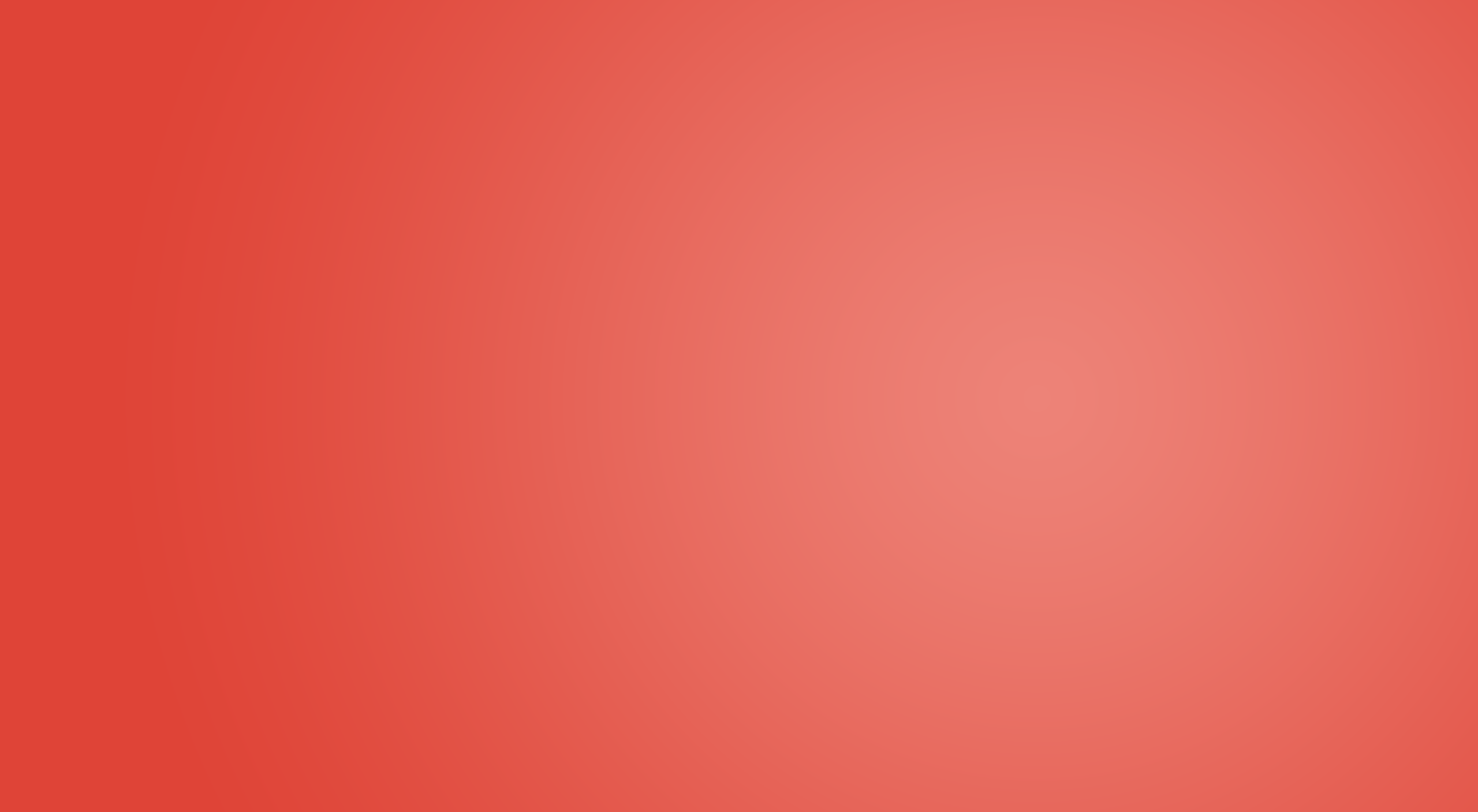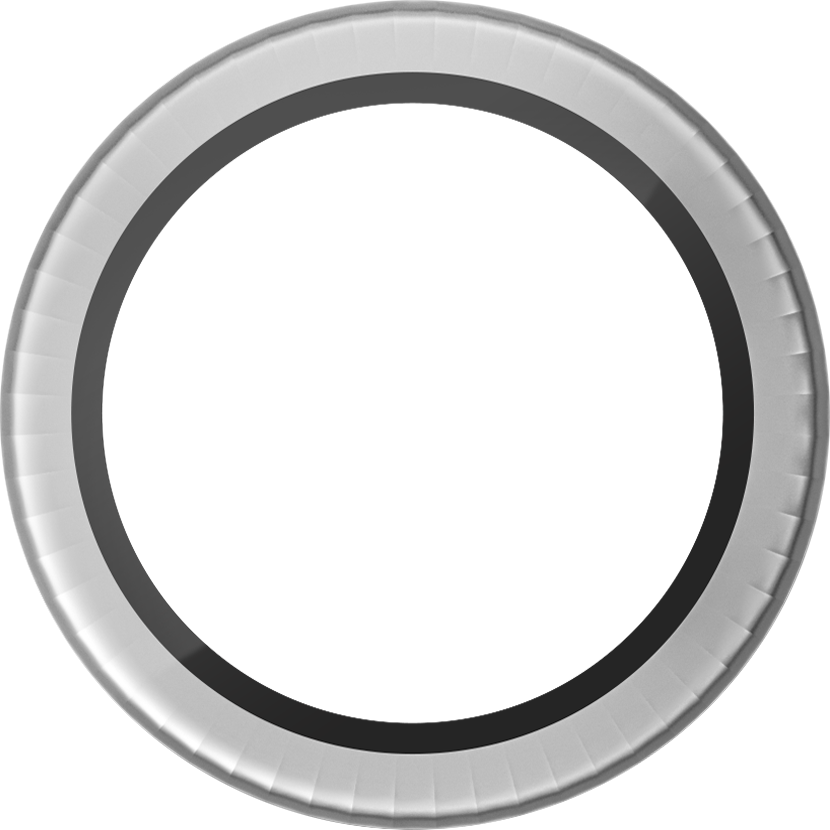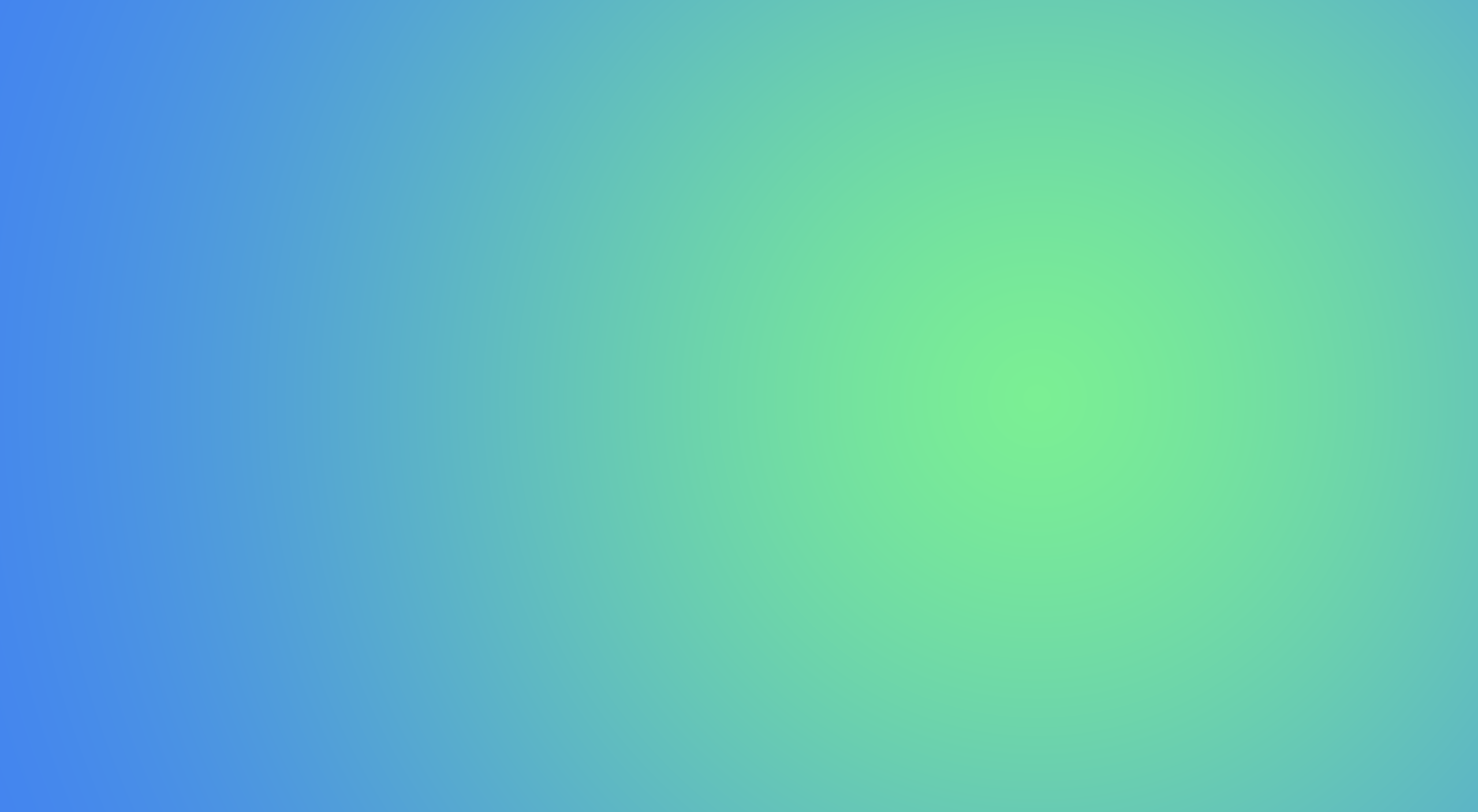 Party of 2 + More
Two-seater with additional storage space capacity to hold up to two carry-ons. Pack your groceries, gym bag, briefcase, and a friend!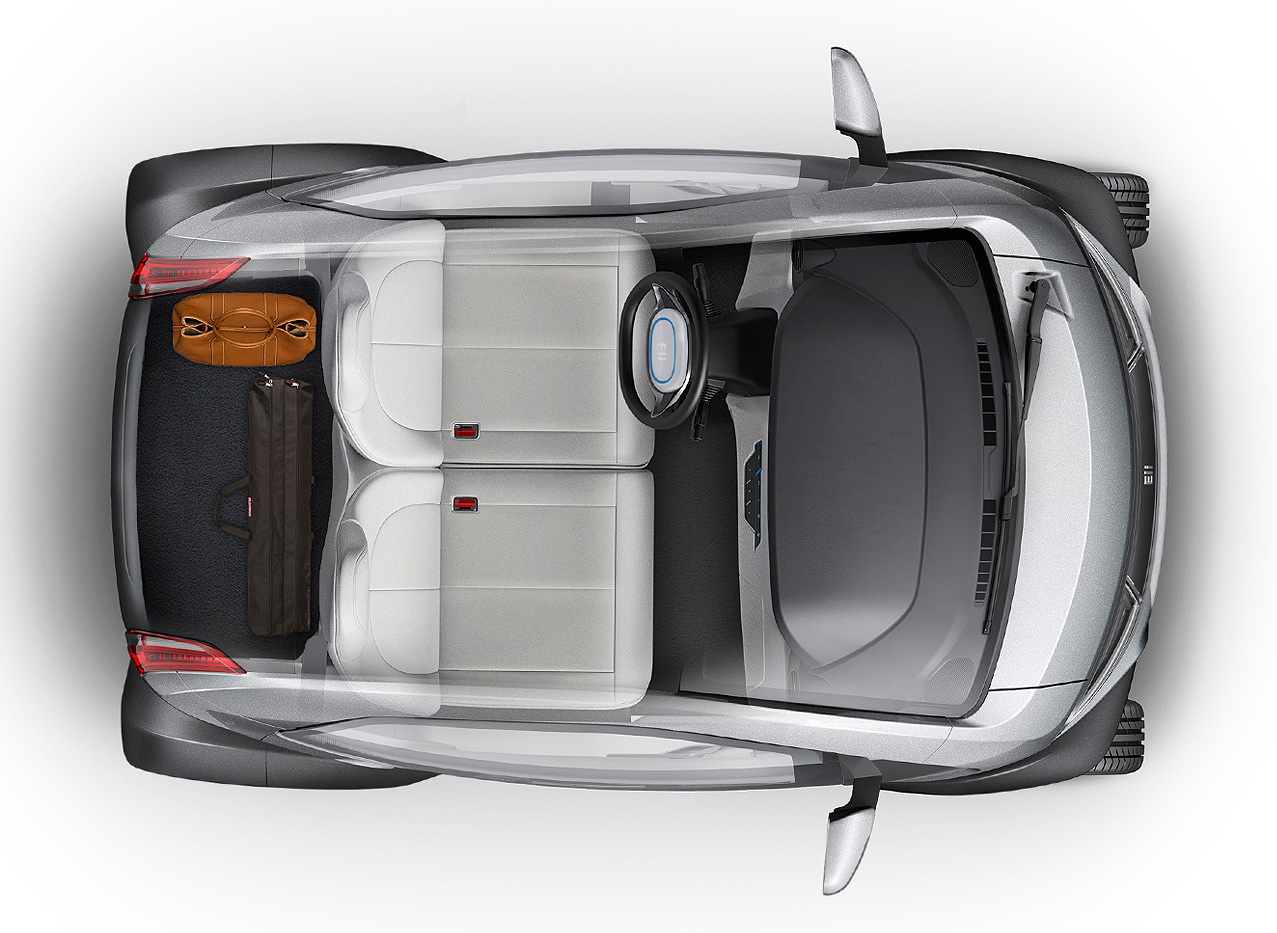 Sunroof
Let the light in and feel the breeze with Eli ZERO's sunroof, comes standard in each model.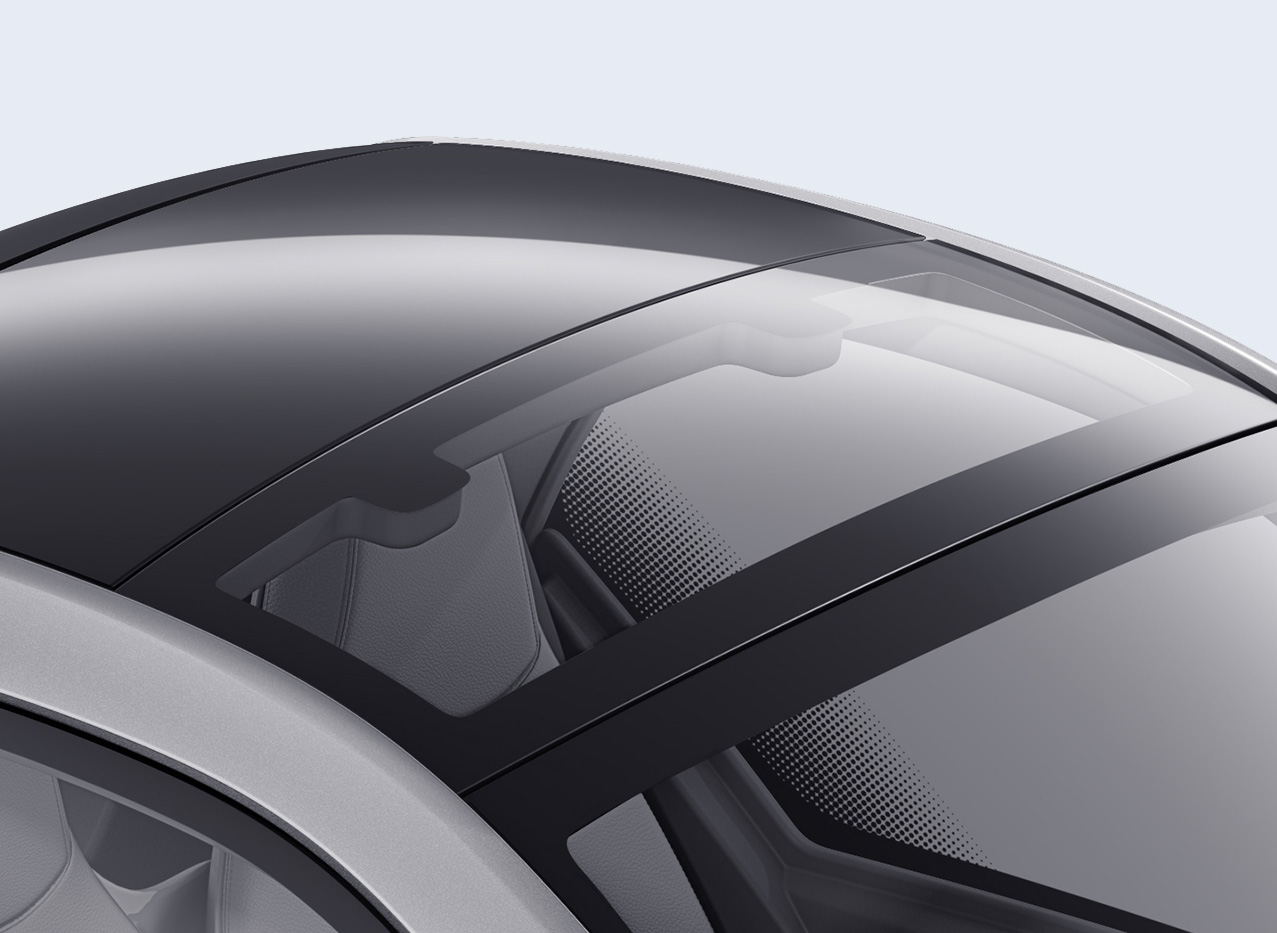 USB Charging Port
Keep your phone and other devices charged with ZERO's fast-charging USB port.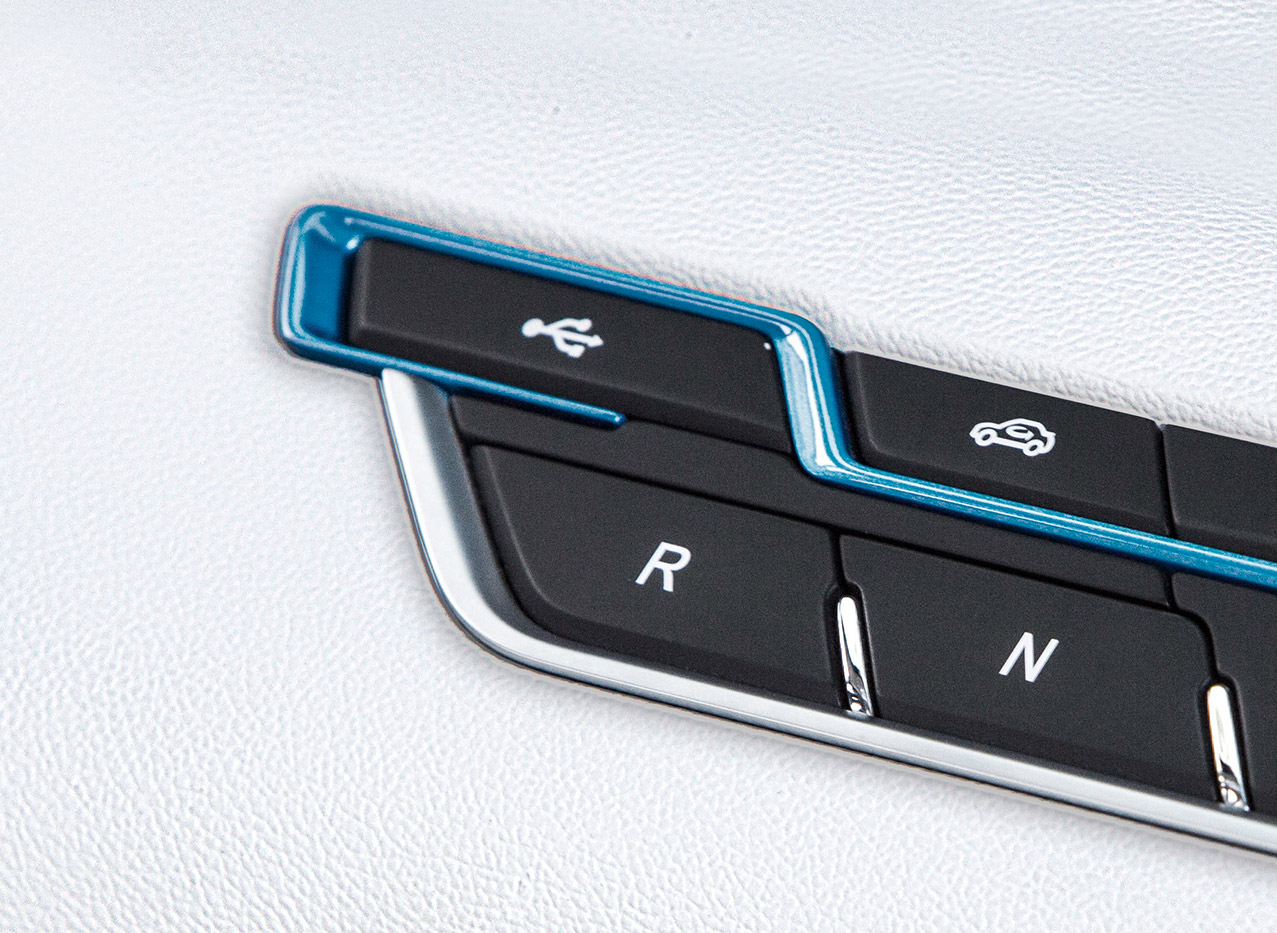 Reverse Beep
Eli has your back. Reverse radar comes standard.